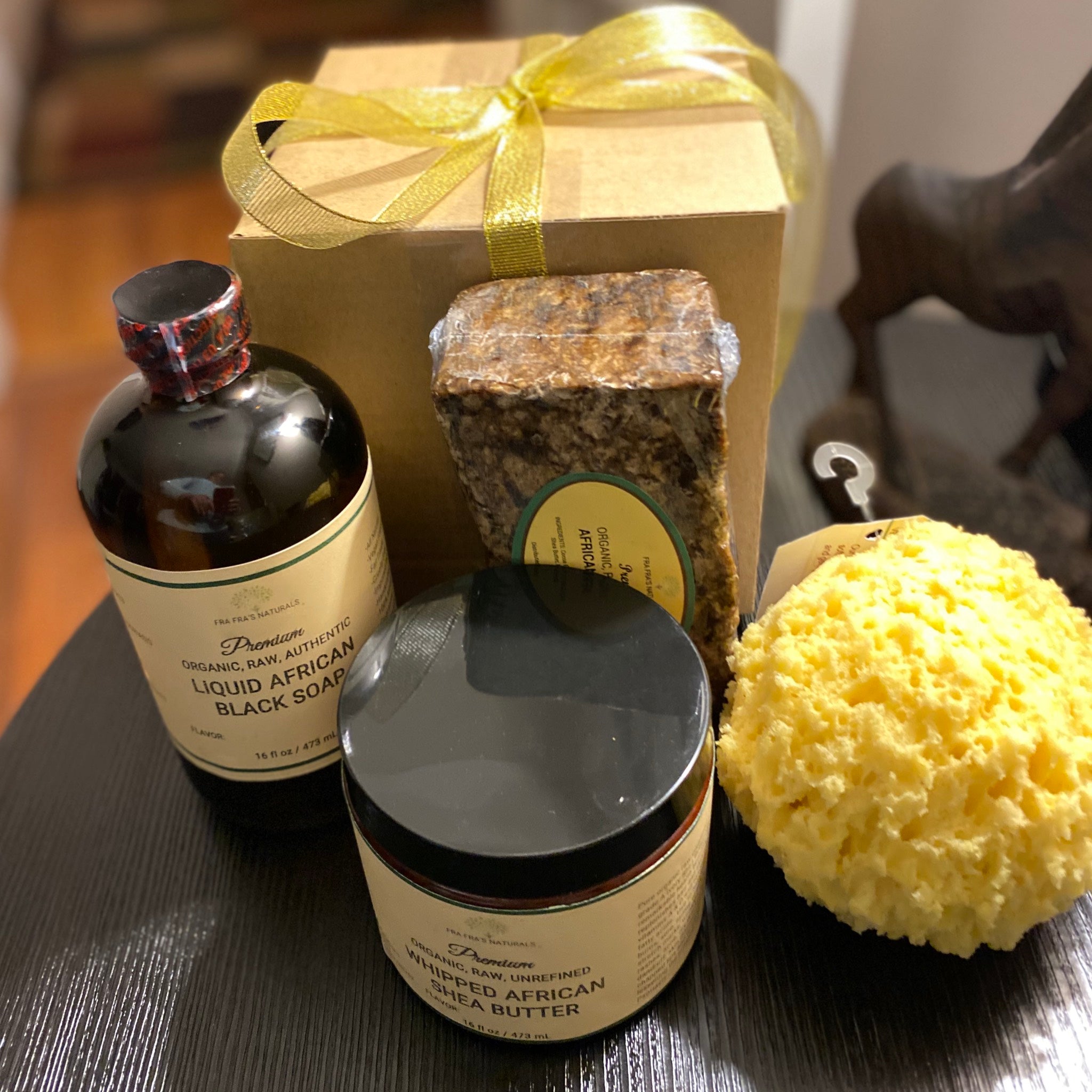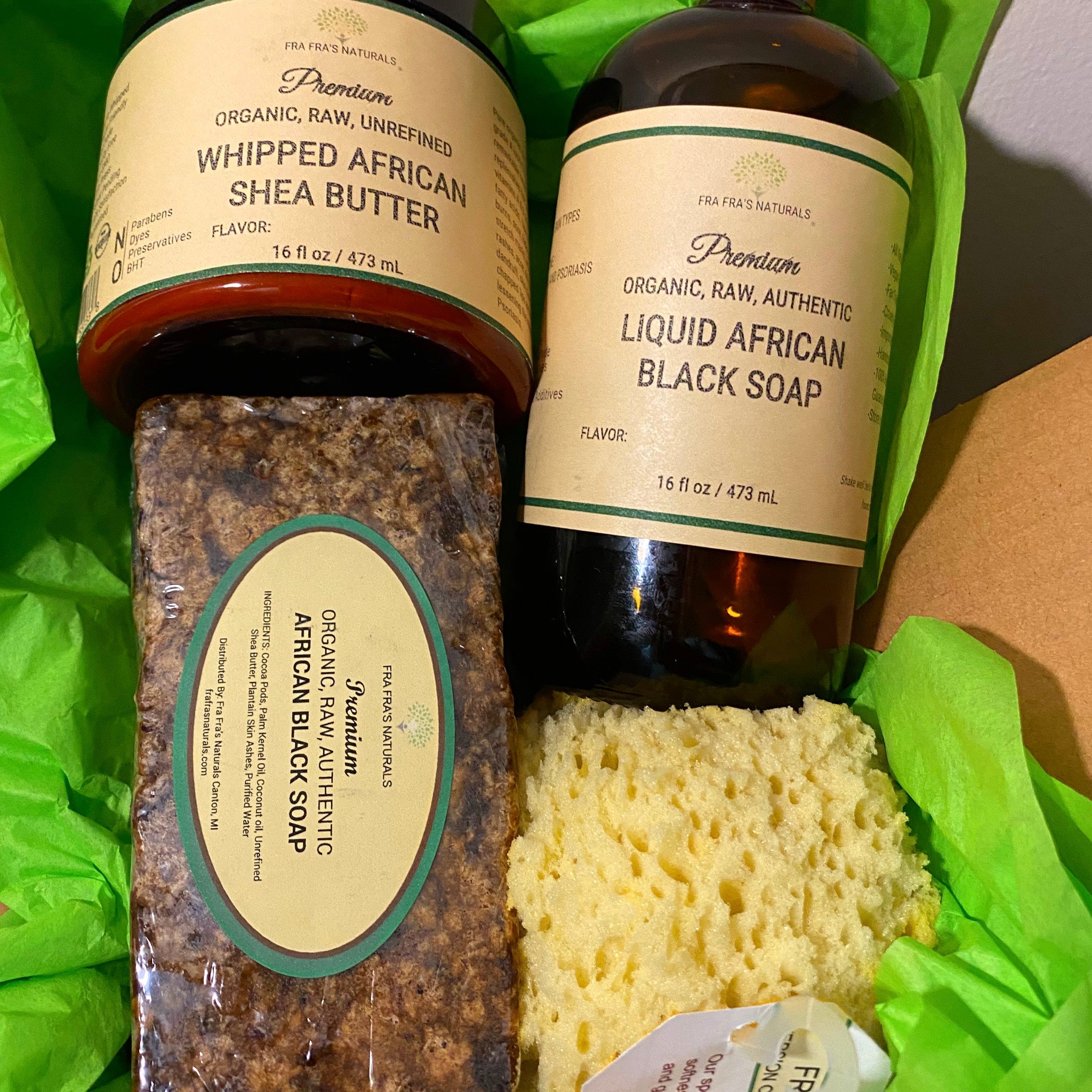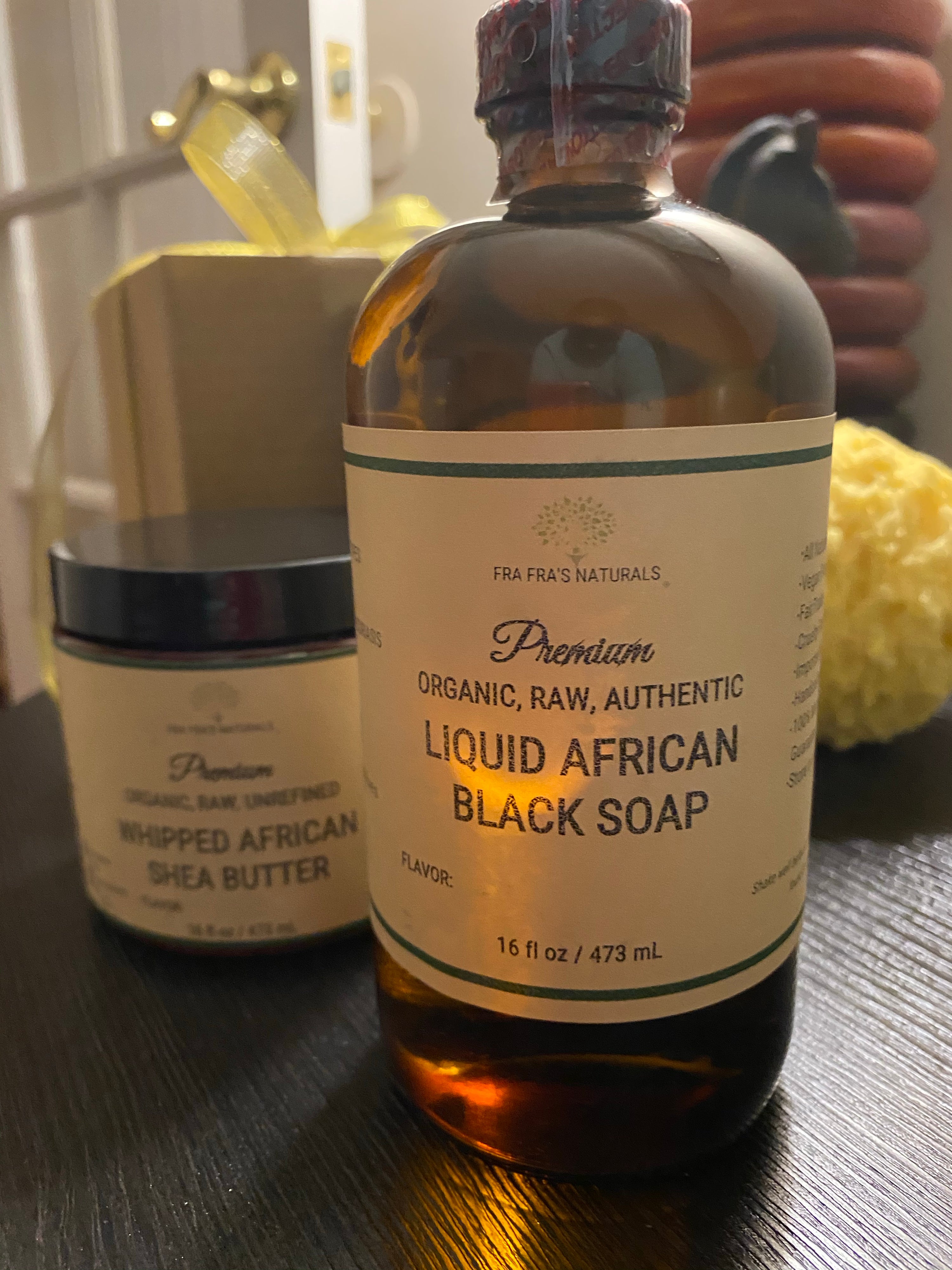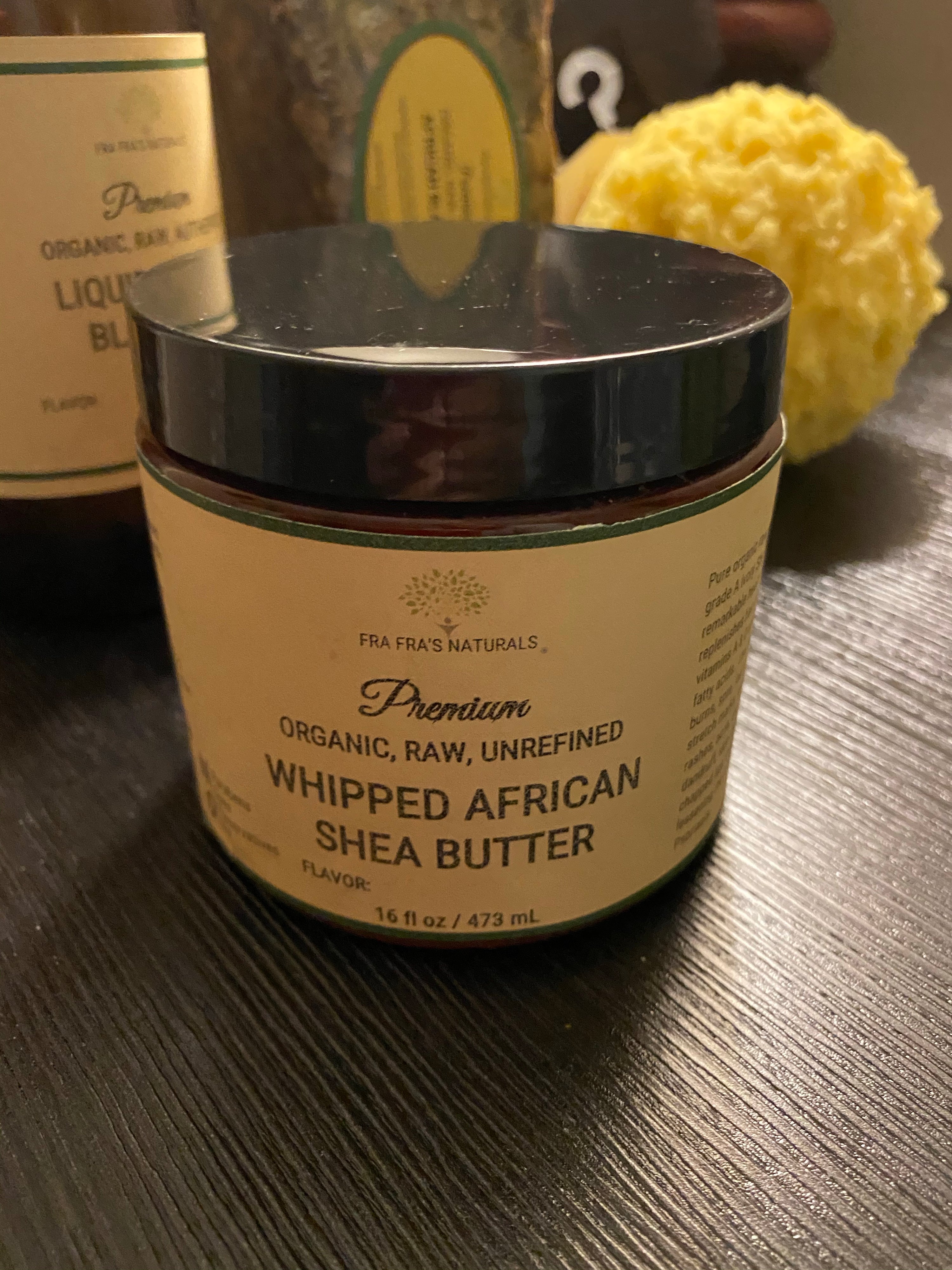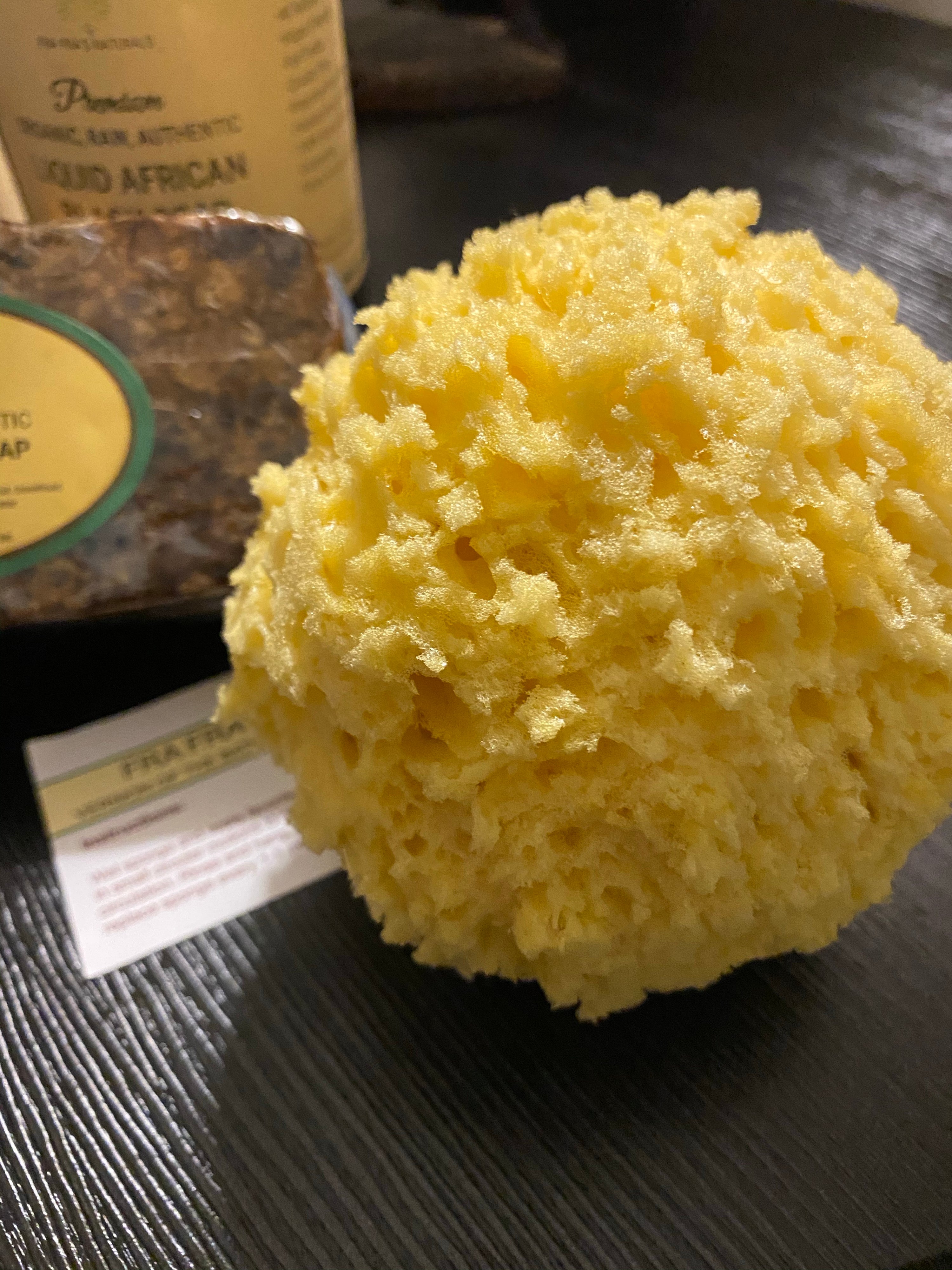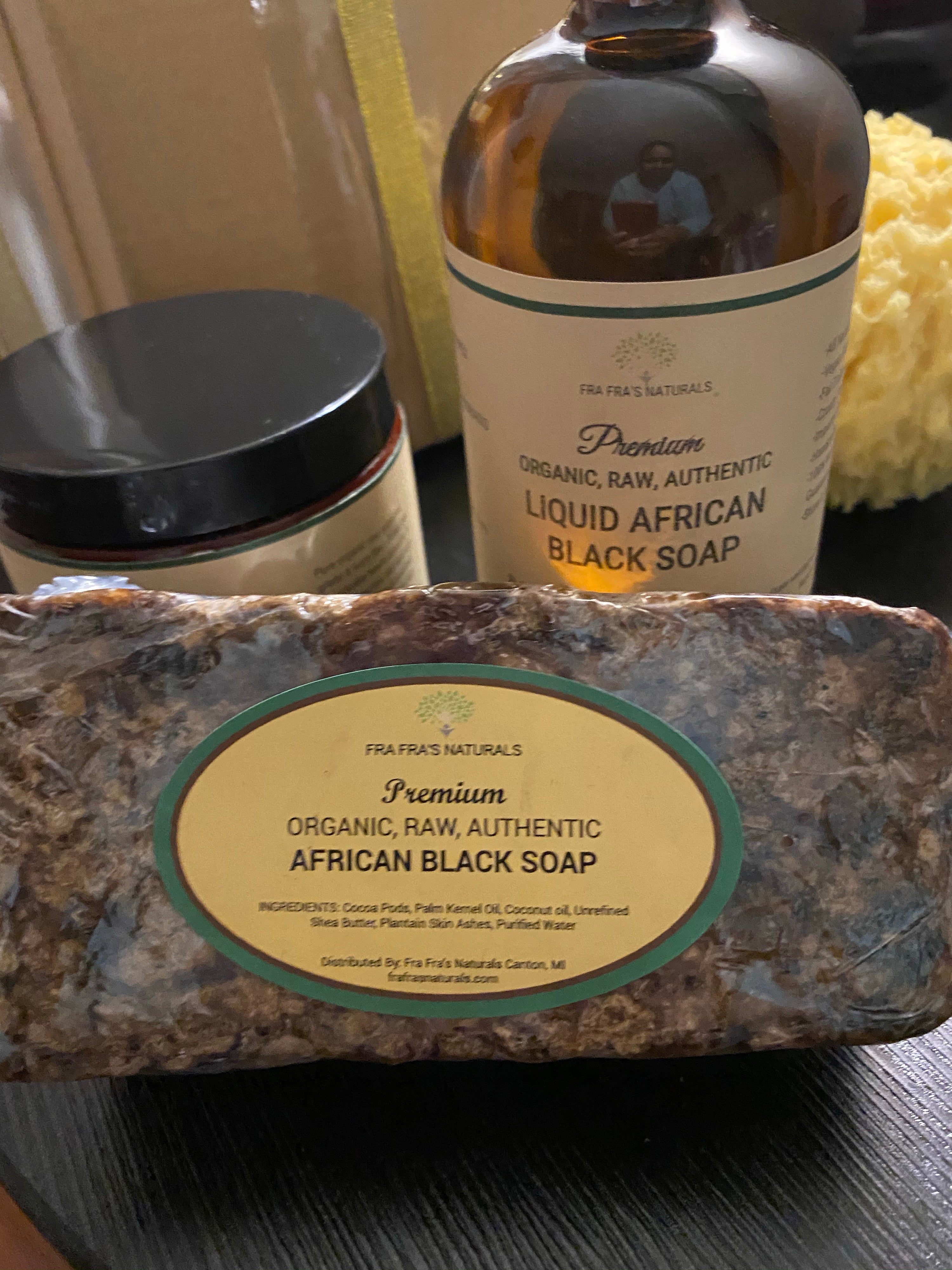 Custom Organic Skincare Gift Box
$68.84 USD
Regular price
$98.36 USD
off
Description
SKINCARE GIFT BOX AVAILABLE FOR A LIMITED TIME ONLY!
Skincare Gift Box includes:
*16 oz Liquid organic African Black soap, 
*1 lb Organic, raw, unrefined African Black soap bar
*16 oz Organic, raw, unrefined, grade A Ivory whipped African Shea Butter 
* Fra Fra's Naturals Version of the Large Bath and Shower Sea Sponge
African Black Soap is 100% natural, organic, vegan and cruelty free. It is suitable for all skin and hair types. It can be used as treatment for chronic acne, psoriasis, dermatitis, eczema and more. 
African Shea Butter is 100% natural, organic, vegan and cruelty free. Handmade by the women of Ghana our Shea Butter is moisturizing, replenishing, hydrating and nourishing. It is good for all skin and hair types. 
 Use the comment box at check out to specify ribbon color and/or if you want different scents for the Shea Butter and liquid Black Soap. An optional greeting card is included. If you want a personalized message please include it in the comment box. Maximum of 30 characters.
FDA Registered
Patent Pending
Shipping Info
Our company implements Carbon Neutral Shipping, and it's completely free for you! This implies that we finance reforestation projects and tree planting to neutralize the carbon dioxide released during the shipping process. These efforts aid in the removal of carbon from the atmosphere.
Custom Organic Skincare Gift Box
$68.84 USD
Regular price
$98.36 USD