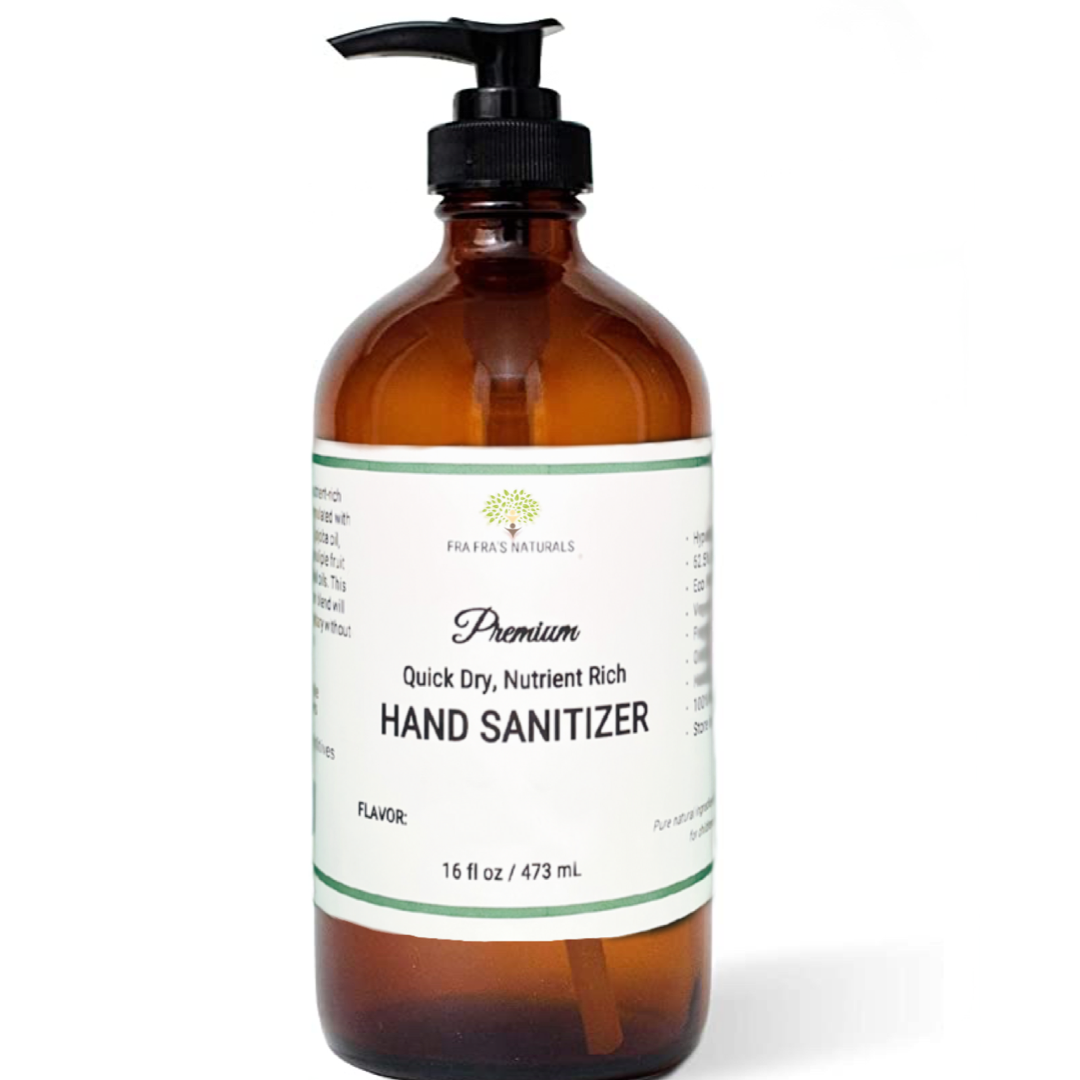 Fra Fra's Naturals | Moisture Rich Hand Sanitizer
Description
Fra Fra's Naturals Hand Sanitizers are hypoallergenic, good for all skin types and the perfect solution to cleanse and disinfect your hands.
Infused with 100% all natural essential oils, our formula dries quickly without the sticky residue and is ideal for keeping at home, work or school.

Unlike other sanitizers our moisture rich formula is infused with hydrating ingredients including:
• Aloe vera
• Sunflower seed oil
• Jojoba oil
• Fruit extract
• Vitamin E
• 100% All natural essential oils
Keep your hands clean, moisturized and sanitary with Fra Fra's Naturals moisture rich hand sanitizer  and ensure that your hands will always stay clean.
Shipping Info
Our company implements Carbon Neutral Shipping, and it's completely free for you! This implies that we finance reforestation projects and tree planting to neutralize the carbon dioxide released during the shipping process. These efforts aid in the removal of carbon from the atmosphere.
Fra Fra's Naturals | Moisture Rich Hand Sanitizer