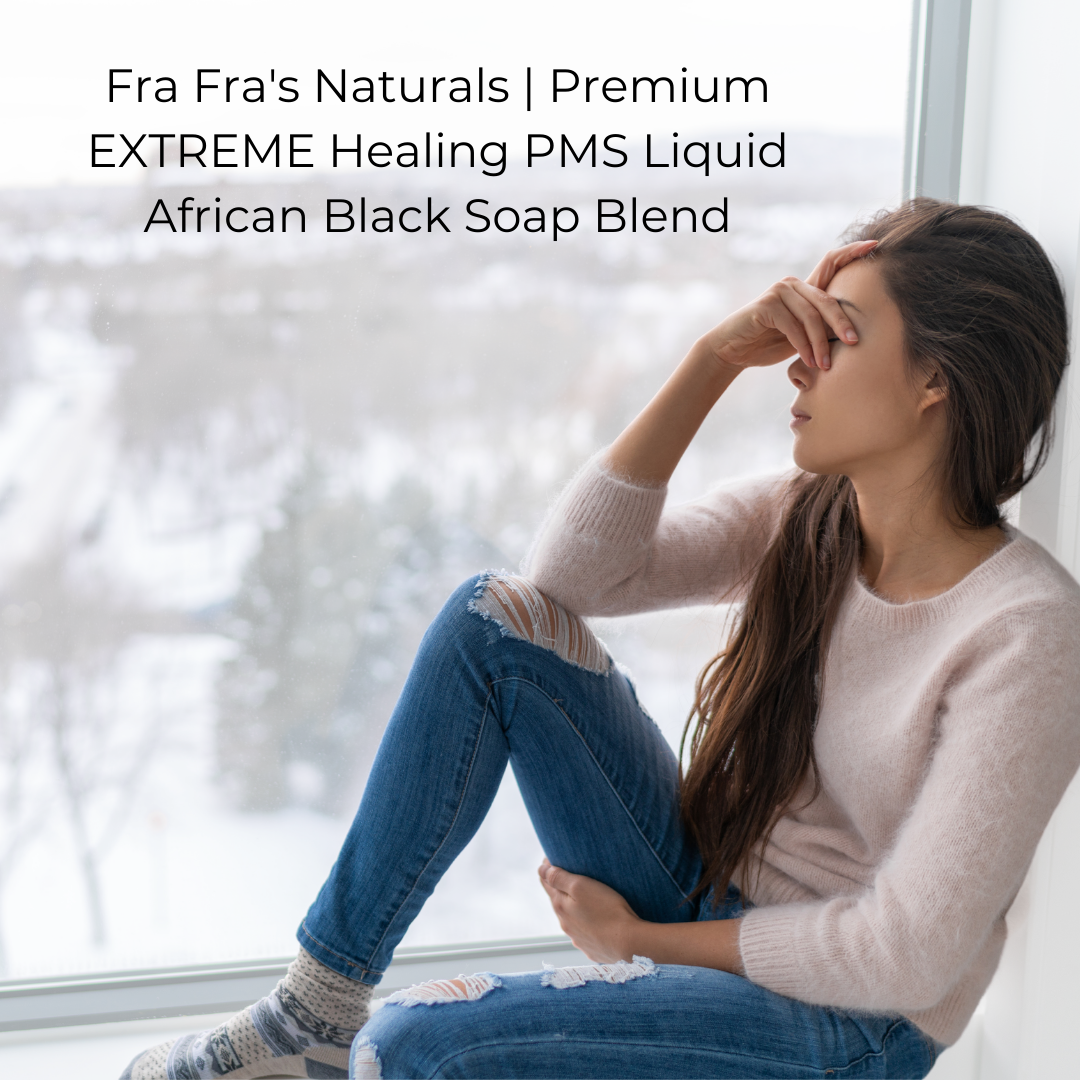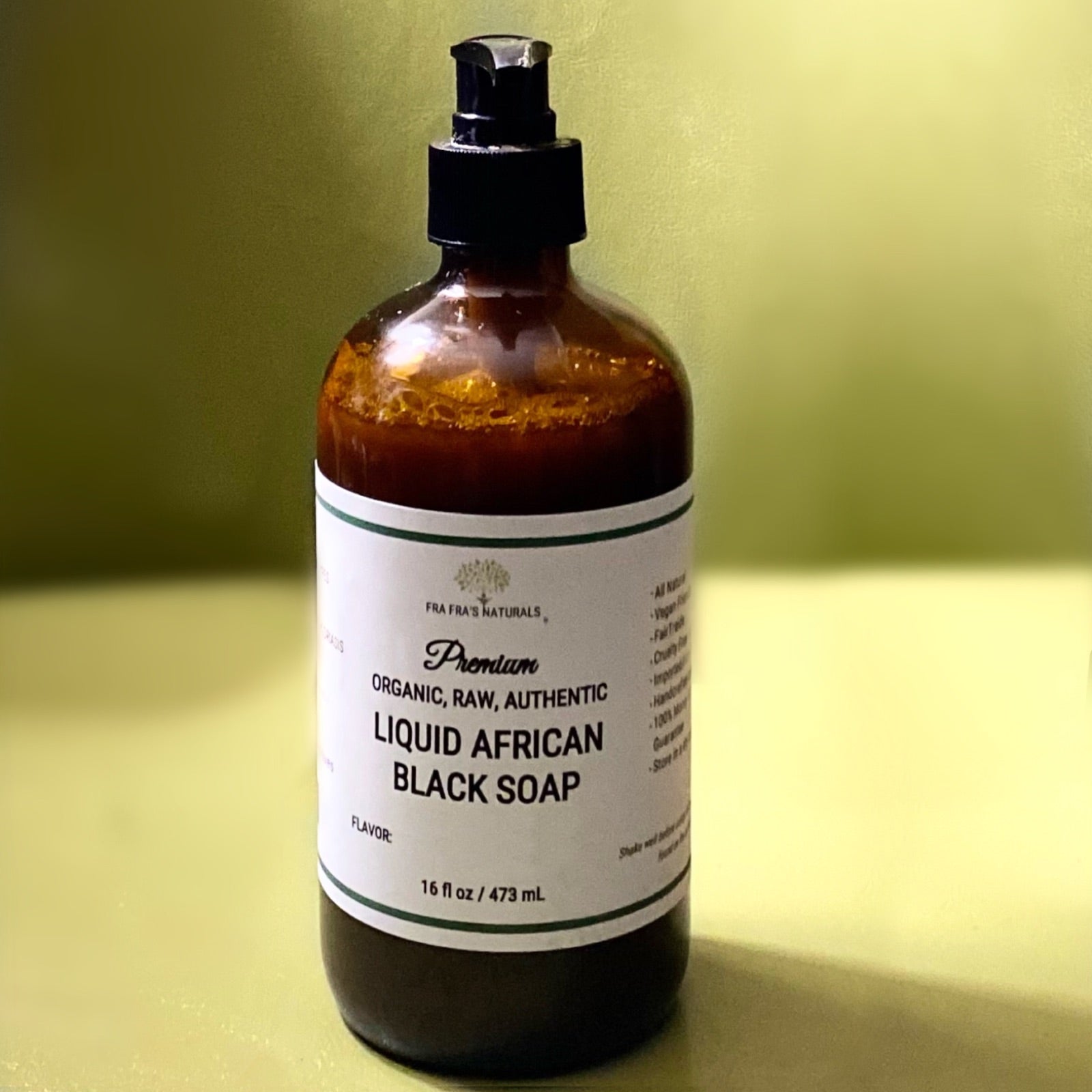 Fra Fra's Naturals | Premium EXTREME Healing PMS Liquid African Black Soap - 16 oz
Description
Affected by irregular or painful periods? Experience acne breakouts, hormonal imbalance or troublesome symptoms of PMS that always seem to pop up at the worst times?
Fra Fra's Naturals EXTREME Healing PMS Liquid African Black Soap is powered by a soothing combination of the therapeutic power of Grapefruit, Roman Chamomile and Cardamom essential oils, shea butter and other natural, plant-based African ingredients. This calming blend is designed to soothe the symptoms of hormonal dysregulation. Known to help address many common skin concerns - this African Black Soap is the perfect addition to simplify your skincare regimen. 100% Vegan-friendly and non-GMO verified.

Shipping Info
Our company implements Carbon Neutral Shipping, and it's completely free for you! This implies that we finance reforestation projects and tree planting to neutralize the carbon dioxide released during the shipping process. These efforts aid in the removal of carbon from the atmosphere.
Fra Fra's Naturals | Premium EXTREME Healing PMS Liquid African Black Soap - 16 oz