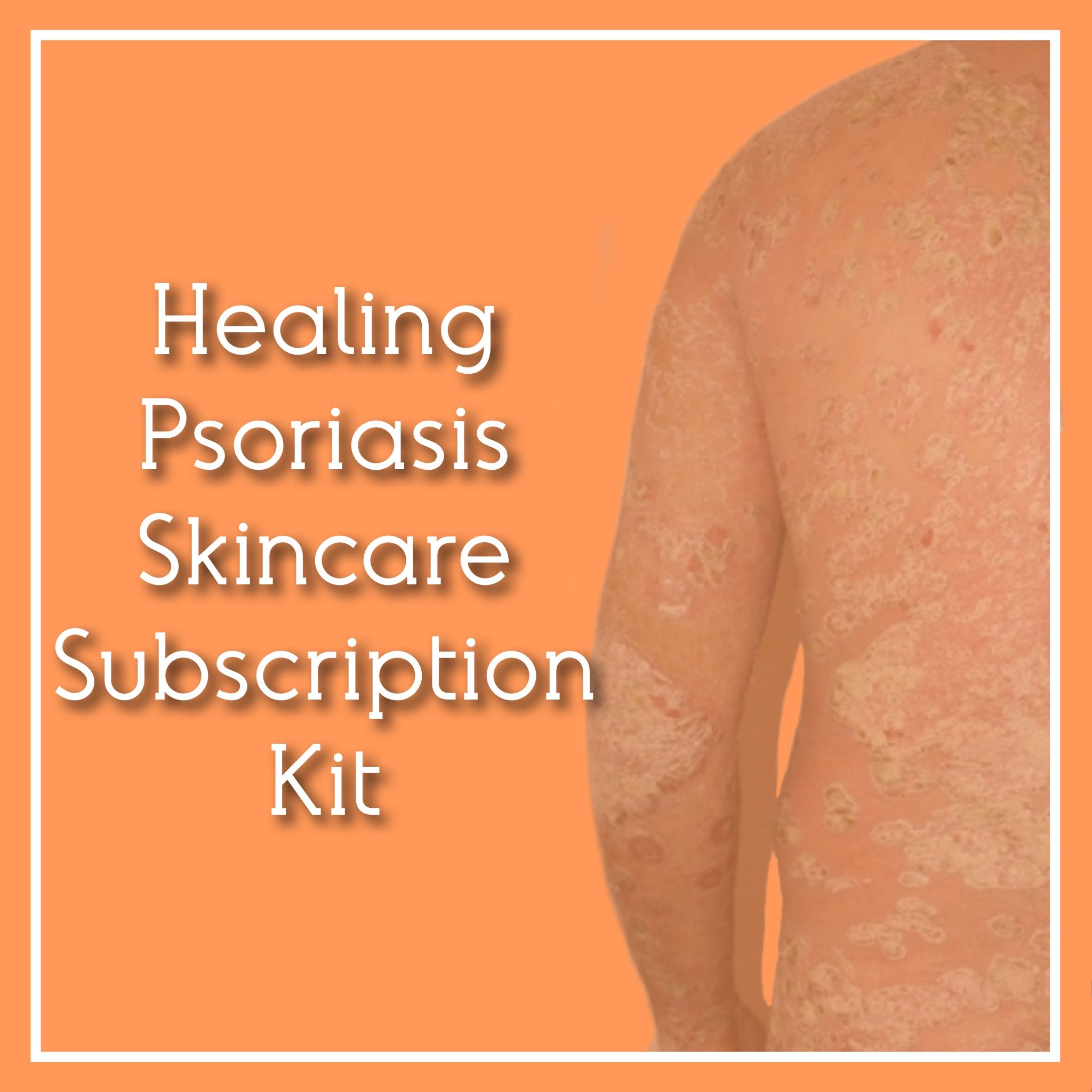 Fra Fra's Naturals | Healing Psoriasis Skincare Subscription Kit
Description
Shea butter & African Black Soap is one of the best moisturizing, anti-aging, skin regenerating and protecting natural products in the world. 

While there is no known cure for psoriasis there are ways to control and minimize the severity of outbreaks. Psoriasis sufferers benefit from moisturizers with a high vitamin content.  Raw Shea Butter has unparalleled natural properties for healing, soothing and repairing sensitive skin. Shea Butter is naturally rich in fatty acids antioxidants the body needs when dealing with psoriasis.
African black soap has powerful anti-inflammatory properties that soothes and calms psoriasis outbreaks. Please understand that African black soap IS NOT a cure for psoriasis but regular use will reduce the severity of the symptoms associated with a breakout.
Our whipped Shea Butter and African Black soap psoriasis blends are specifically formulated to gently cleanse skin without stripping it of its natural oils and minerals while nourishing, moisturizing, soothing and protecting inflamed skin with all-natural organic ingredients.
If you have dry, itchy, patchy skin then our eczema blends will go a long way towards diminishing the symptoms of eczema and bringing your skin back to life.
These products do not contain additives, preservatives, chemicals, or artificial fragrances.
The default setting is a shower sponge. If you prefer to swap it out for a wash cloth please drop us a line. We can not guarantee color.
Shipping Info
Our company implements Carbon Neutral Shipping, and it's completely free for you! This implies that we finance reforestation projects and tree planting to neutralize the carbon dioxide released during the shipping process. These efforts aid in the removal of carbon from the atmosphere.
Fra Fra's Naturals | Healing Psoriasis Skincare Subscription Kit