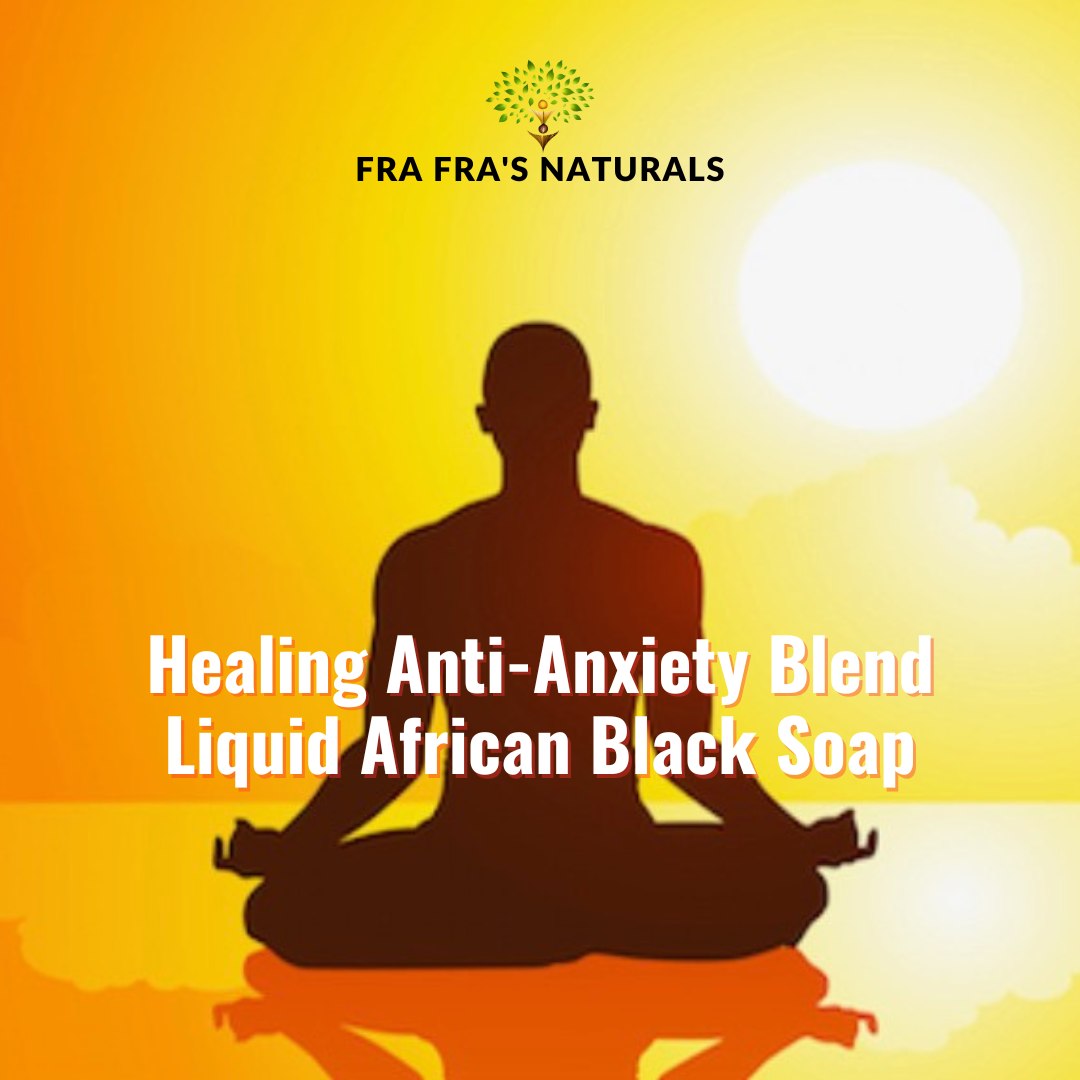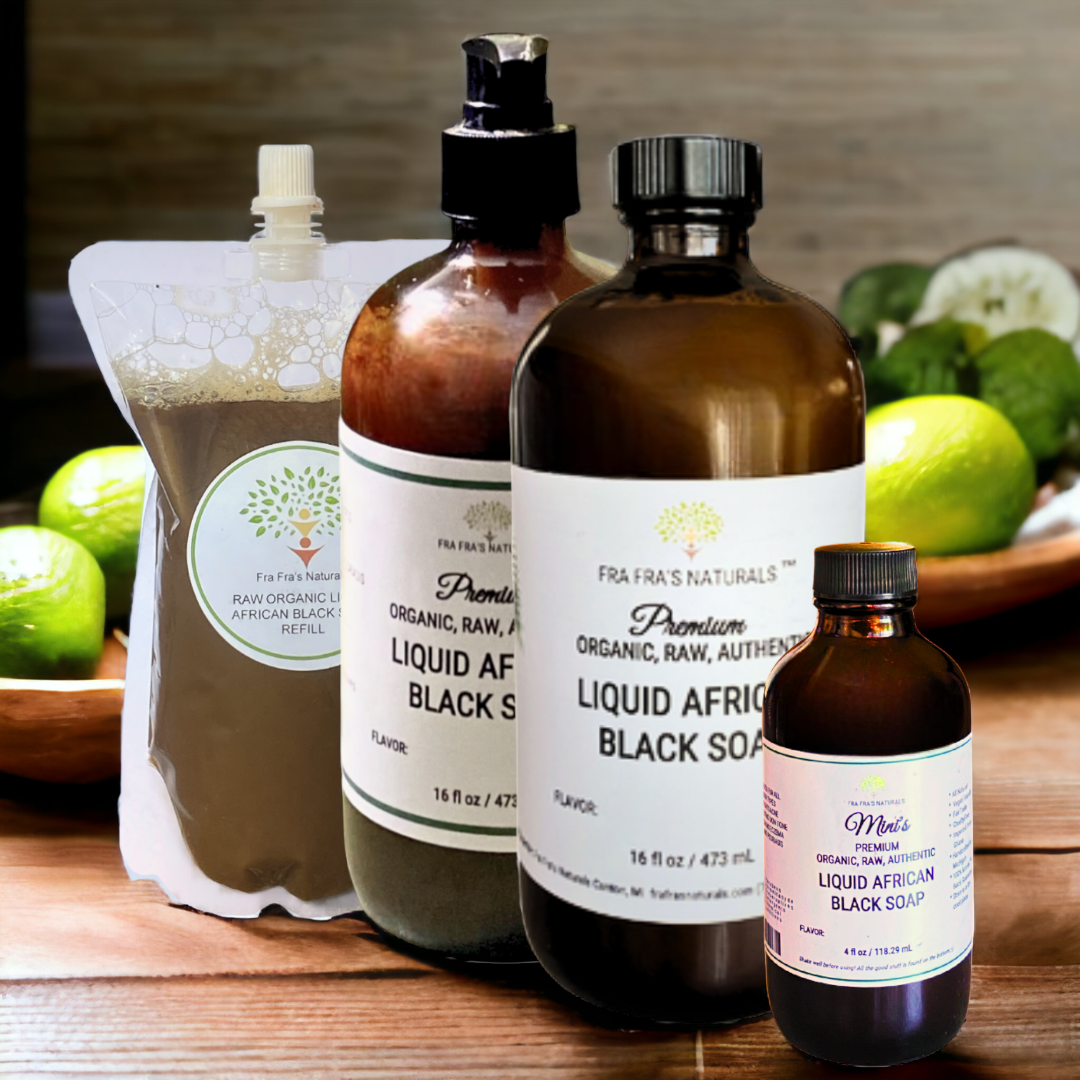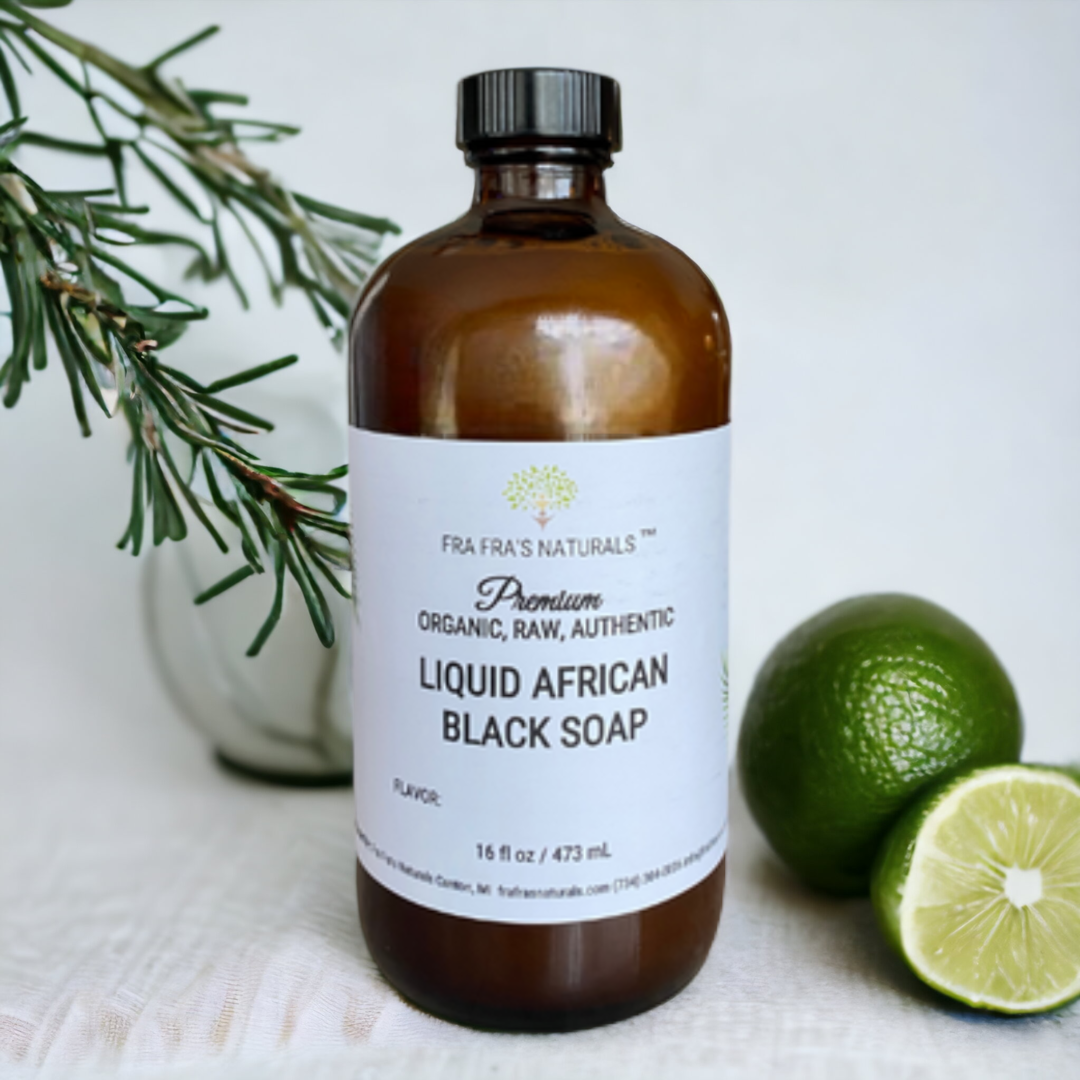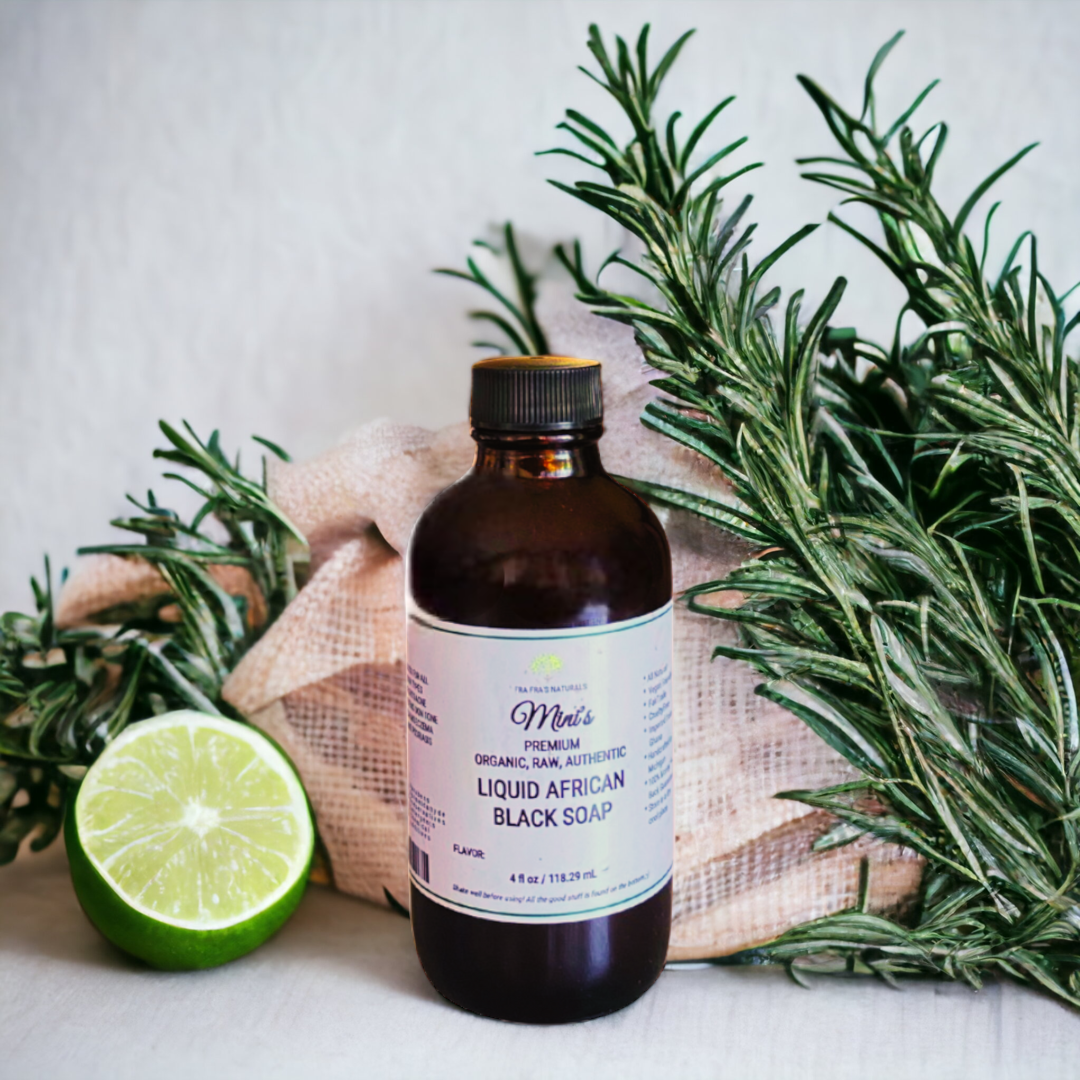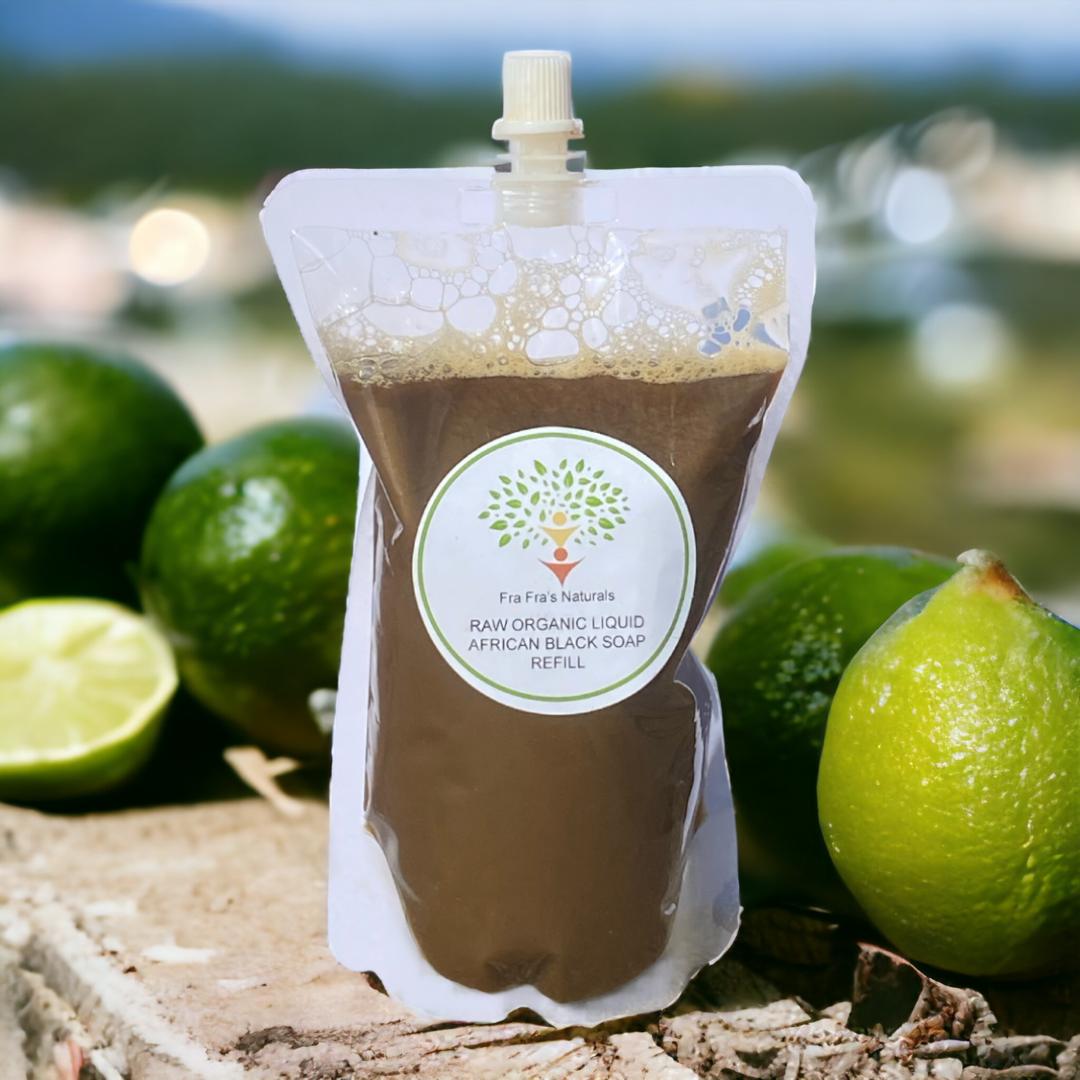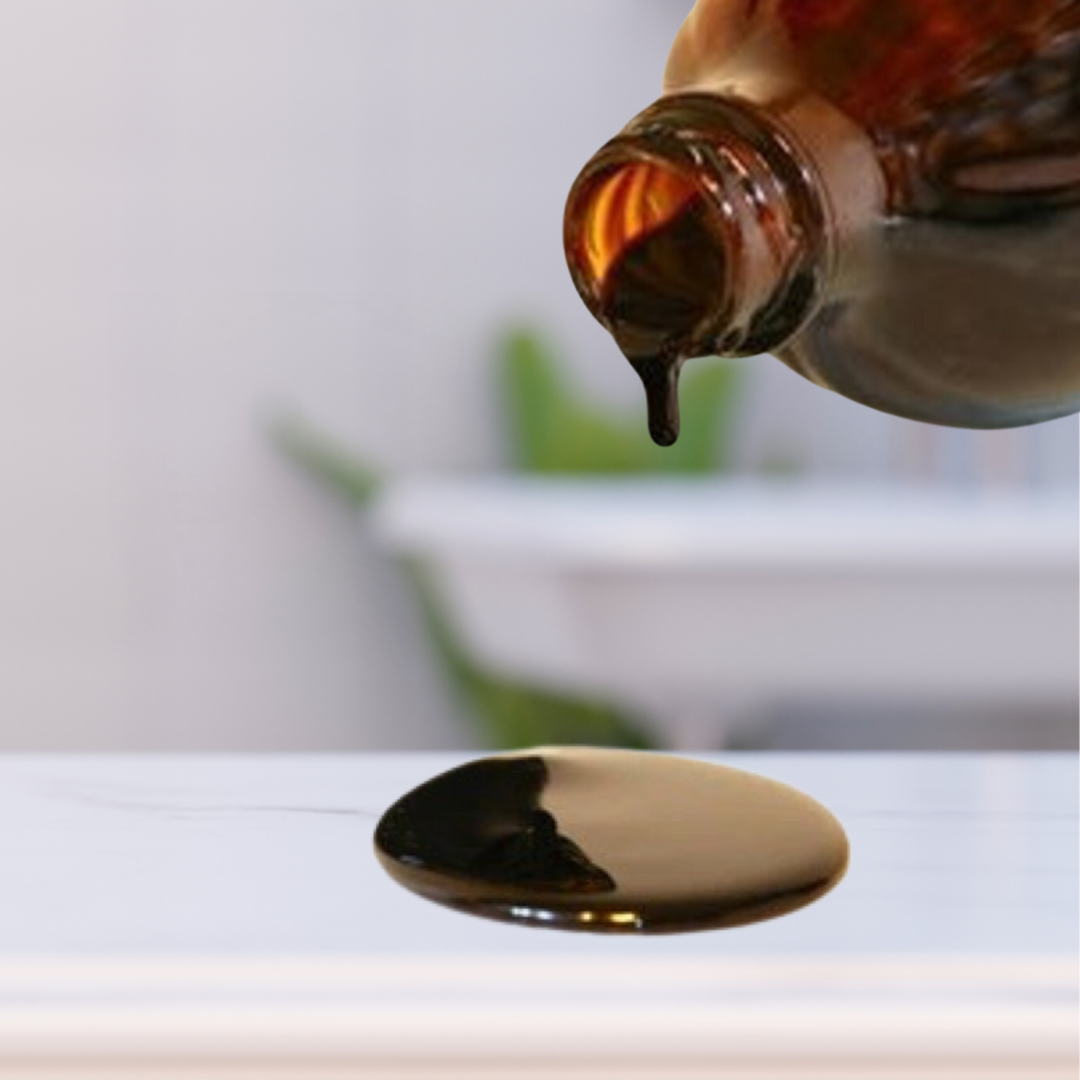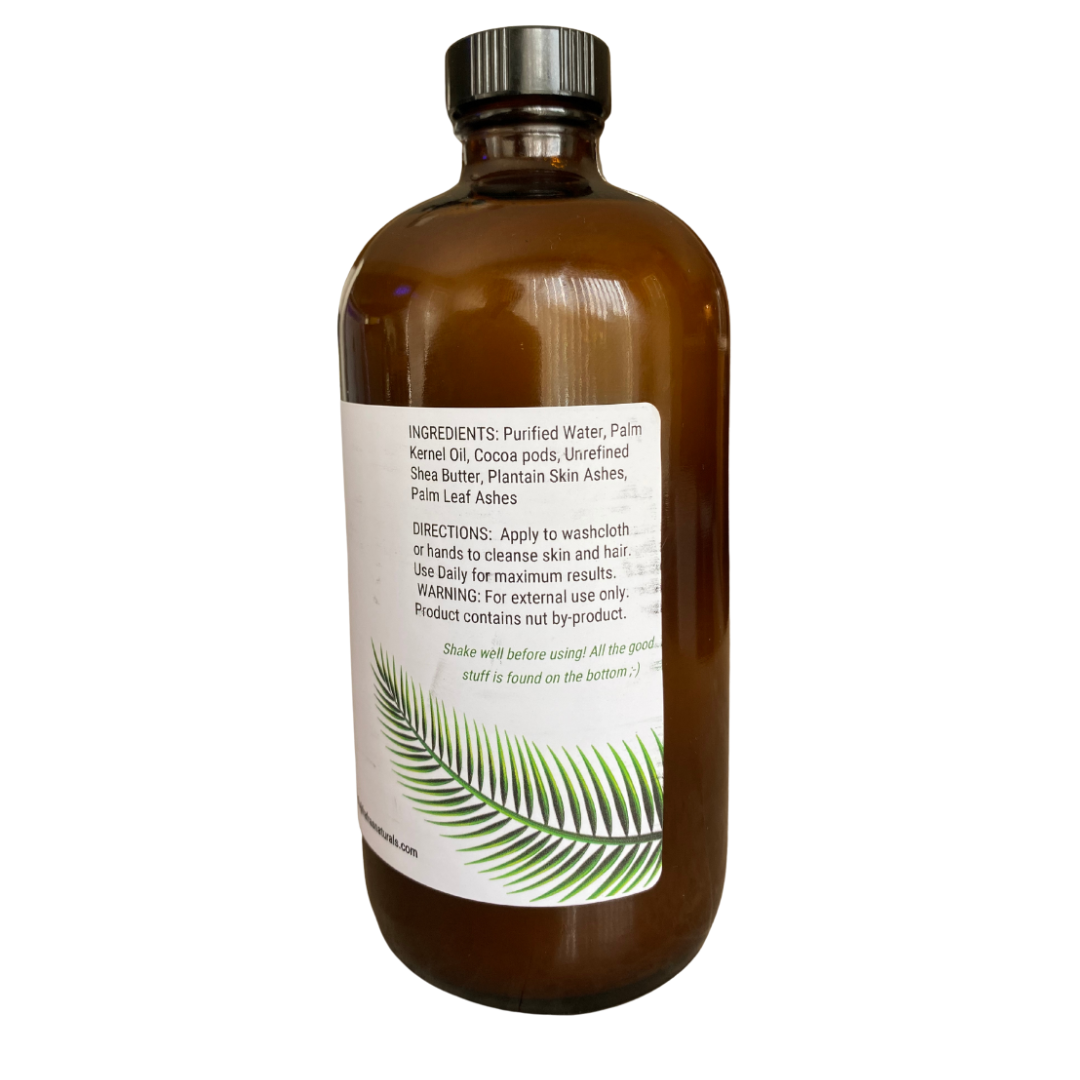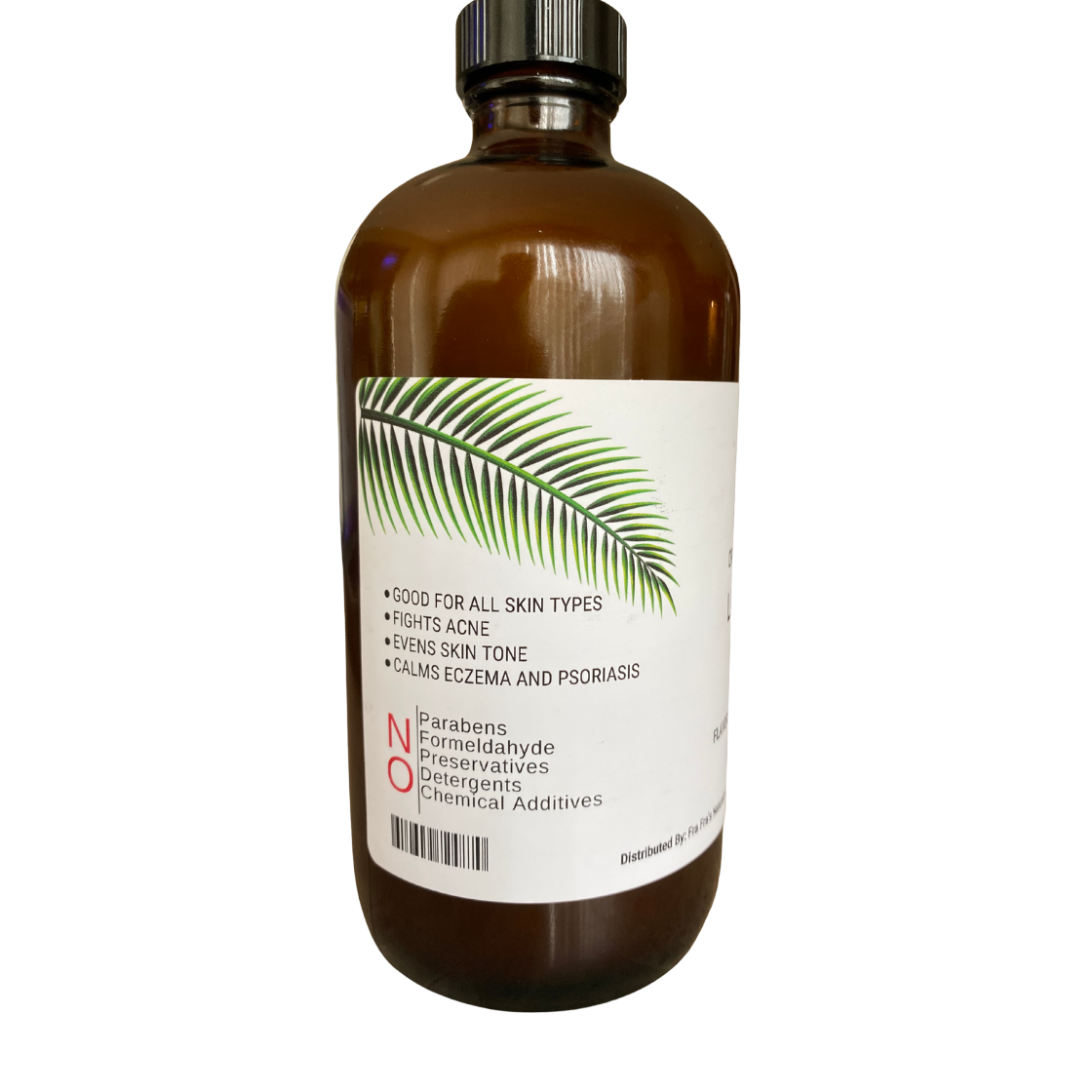 Fra Fra's Naturals | Premium Healing Anti-Anxiety Blend Raw Organic Liquid African Black Soap
Description
Introducing our Raw Organic Anti-Anxiety Blend Liquid African Black Soap, masterfully infused with calming Lime & Rosemary Essential Oils. Handcrafted to perfection, this unique blend offers a rich lathering experience designed to soothe both your skin and your soul. Ideal for daily use, it's a head-to-toe solution for radiant skin and a tranquil mind.
Why Lime & Rosemary Essential Oils?
🍋 Lime Essential Oil
Mood Uplifter

: Lime essential oil is known to reduce stress and bring about a sense of relaxation and clarity.

Antioxidant Properties

: Besides its calming effects, lime essential oil contributes to skin health by fighting against free radicals.
🌿 Rosemary Essential Oil
Natural Anxiety Reliever

: Rosemary essential oil helps relieve anxiety and stress with its soothing aroma.

Mental Booster

: Its invigorating scent is known to improve mental clarity and focus, providing an added layer of stress relief.
Key Benefits
Alleviates Anxiety & Stress

: The synergistic effect of Lime & Rosemary essential oils helps you unwind.

Promotes Mental Clarity

: Experience a mental boost from the natural aroma.

Enhances Skin Health

: Traditional African Black Soap offers an array of skin benefits, including cleansing and nourishment.

100% Organic and Ethically Sourced

: Feel good about what you're putting on your skin.

Daily Use Friendly

: Gentle yet effective, suitable for all skin types.
Product Specifications
Ingredients

: Water, Raw African Black Soap, Lime Essential Oil, Rosemary Essential Oil

Shelf Life

: 24 months
How to Use
Apply a small amount to wet skin or a washcloth, lather, and rinse thoroughly. Shake well before each use.
✨ Invest in your well-being—inside and out. Bid now to elevate your self-care regimen with Fra Fra's Naturals Anti-Anxiety Blend Liquid African Black Soap. ✨
Shipping Info
Our company implements Carbon Neutral Shipping, and it's completely free for you! This implies that we finance reforestation projects and tree planting to neutralize the carbon dioxide released during the shipping process. These efforts aid in the removal of carbon from the atmosphere.
Fra Fra's Naturals | Premium Healing Anti-Anxiety Blend Raw Organic Liquid African Black Soap