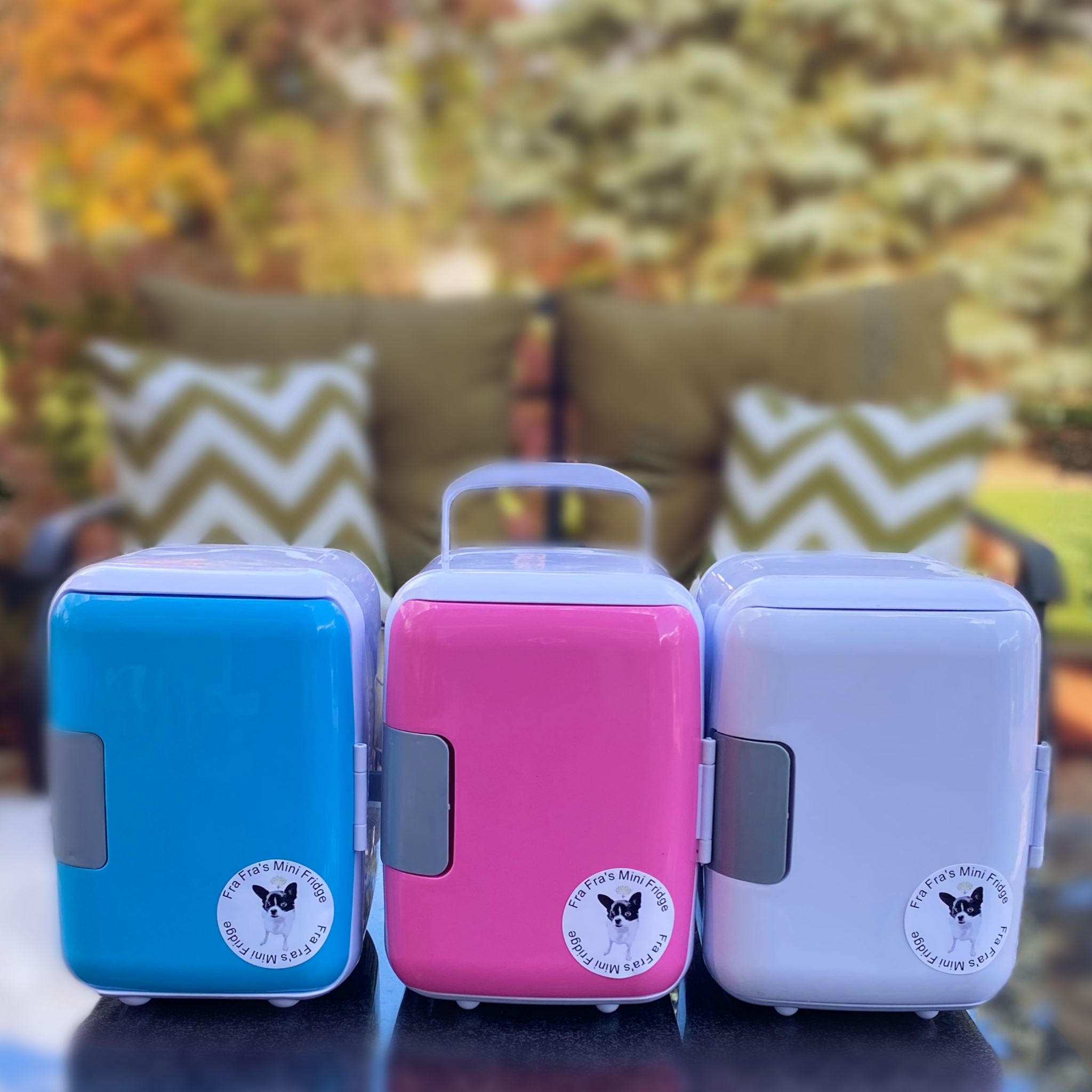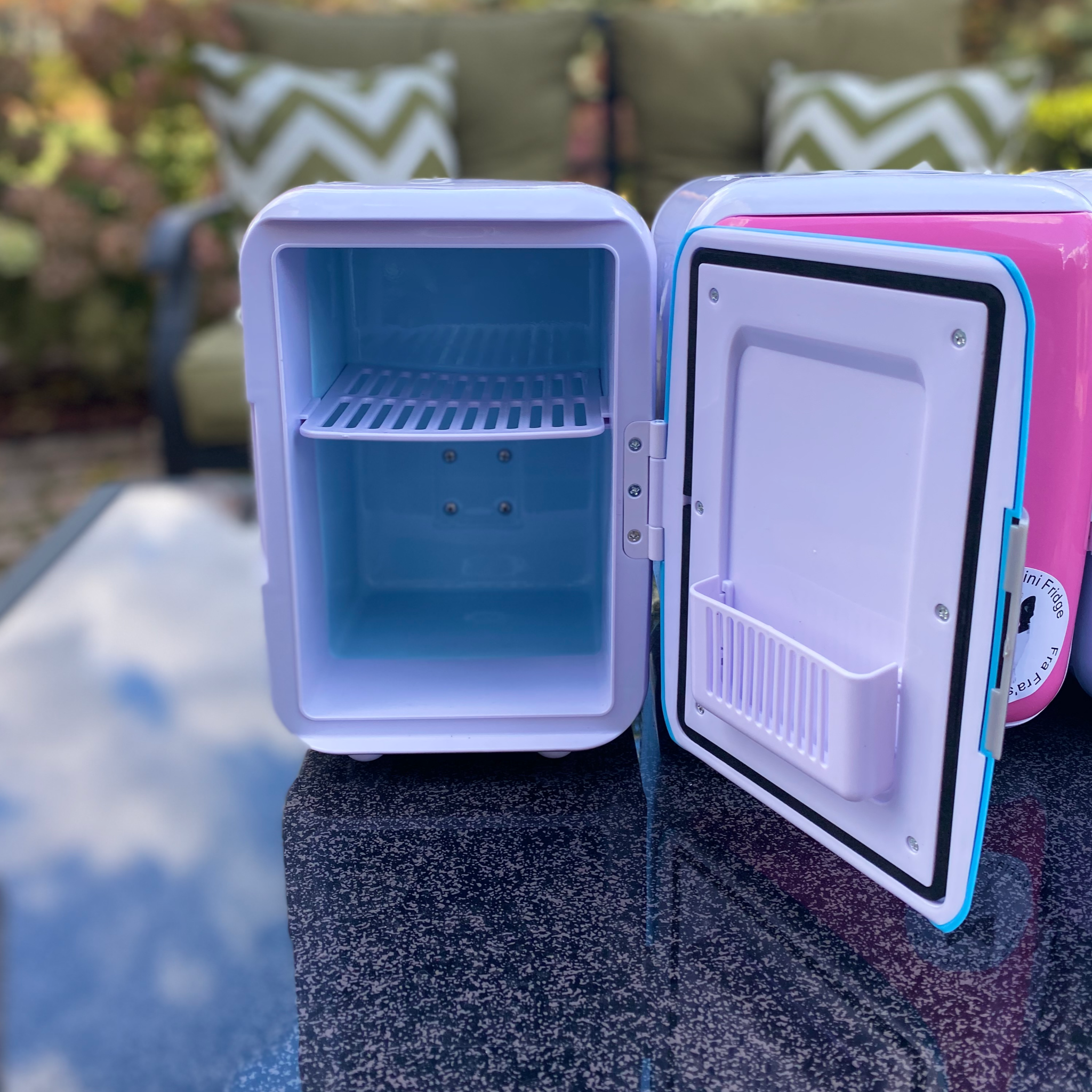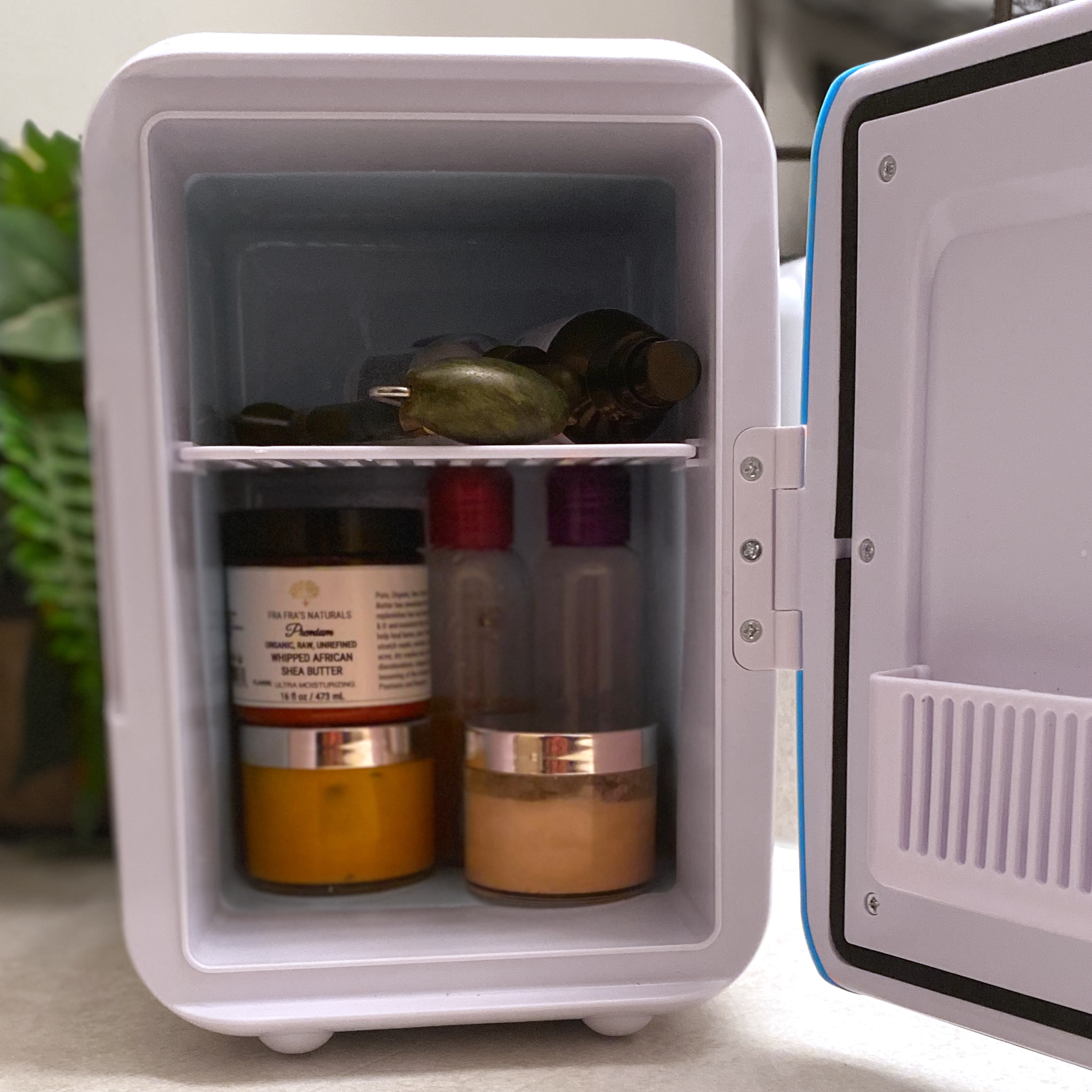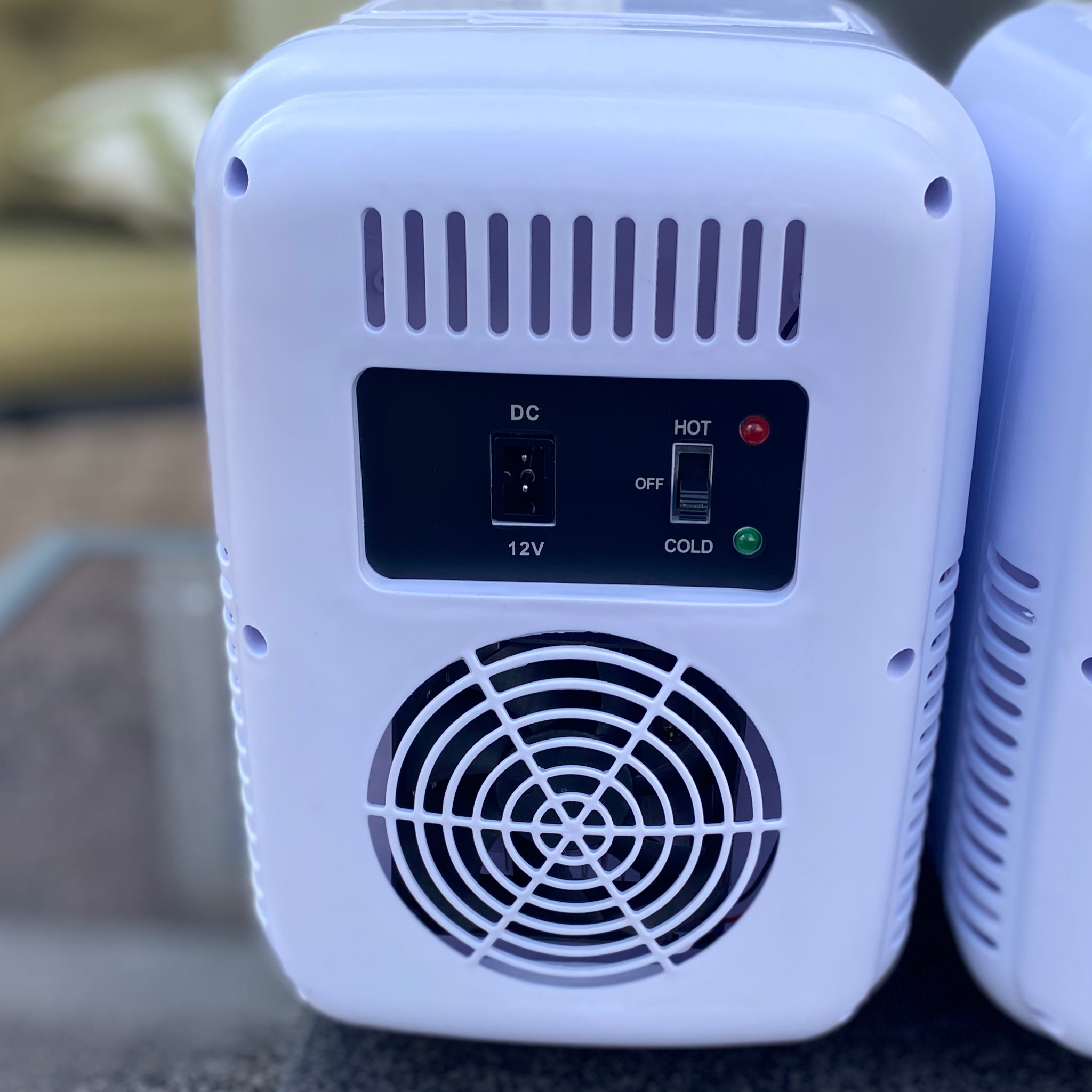 Fra Fra's Mini Fridge - 4L Beauty & Skincare Fridge
Description
Are you tired of keeping your skincare products in the refrigerator between the butter and the coffee creamer? Fra Fra's Naturals is offering the perfect solution - Fra Fra's Mini Fridge.
This mini Skincare fridge features a removable skincare shelf and removable door shelf. With a 4L capacity it is ideal for storing Your Fra Fra's Mini Shea Butter, DIY skincare, serums and beauty tools all in one place.
Features & Benefits: 
Prolongs shelf life of skincare products such as: diy skincare, serums and moisturizing creams
Keeping your skincare products in Fra Fra's Mini Fridge will chill them just enough to sooth irritates, tired skin and awakens the skin. Much like an ice pack, cool moisturizers can reduce the appearance of under eye-bags and tightens the look of pores.
Features
- Thermoelectric system switches from cooling to warming
-  Minimum 40ºF Cooling Capacity with Additional Heating Capacity Up To 150ºF
- Freon and Chemical Free
- Home and Car Power Supply [cords included]
- Cools beauty tools + skincare products
- Hidden Door Handle And Top Handle For Portability

Dimensions: 10'' H x 9'' W x 7'' D 
Shipping Info
Our company implements Carbon Neutral Shipping, and it's completely free for you! This implies that we finance reforestation projects and tree planting to neutralize the carbon dioxide released during the shipping process. These efforts aid in the removal of carbon from the atmosphere.
Fra Fra's Mini Fridge - 4L Beauty & Skincare Fridge