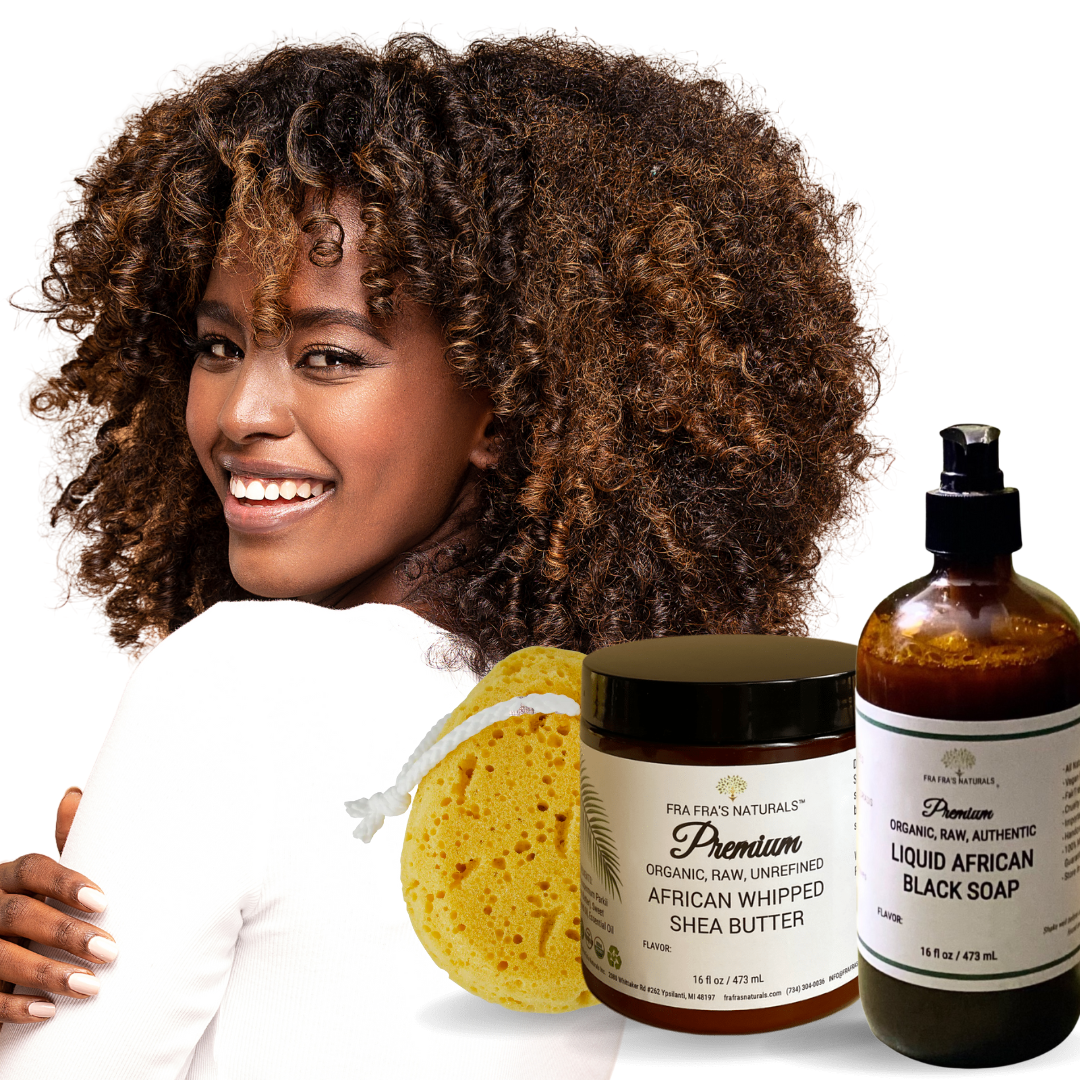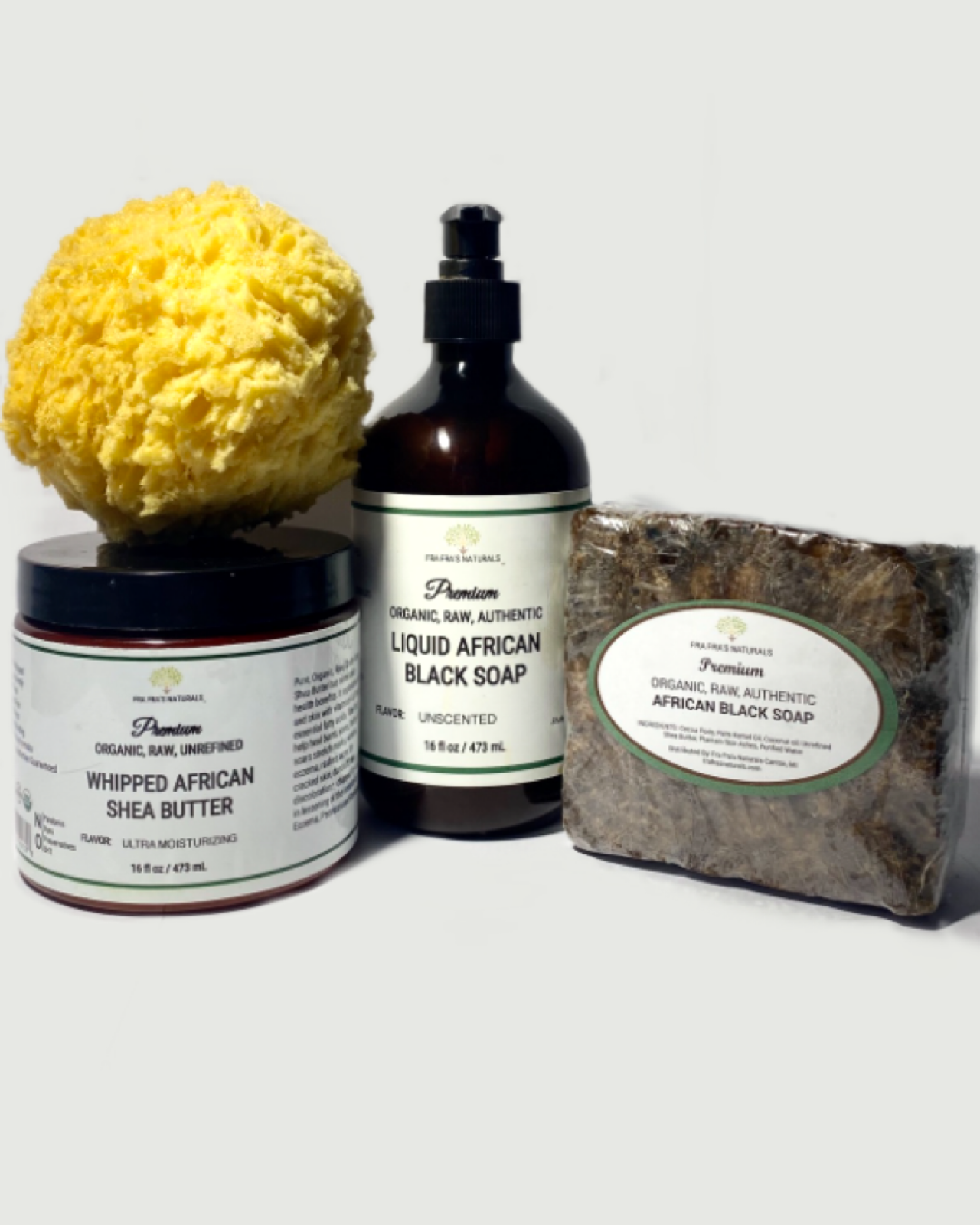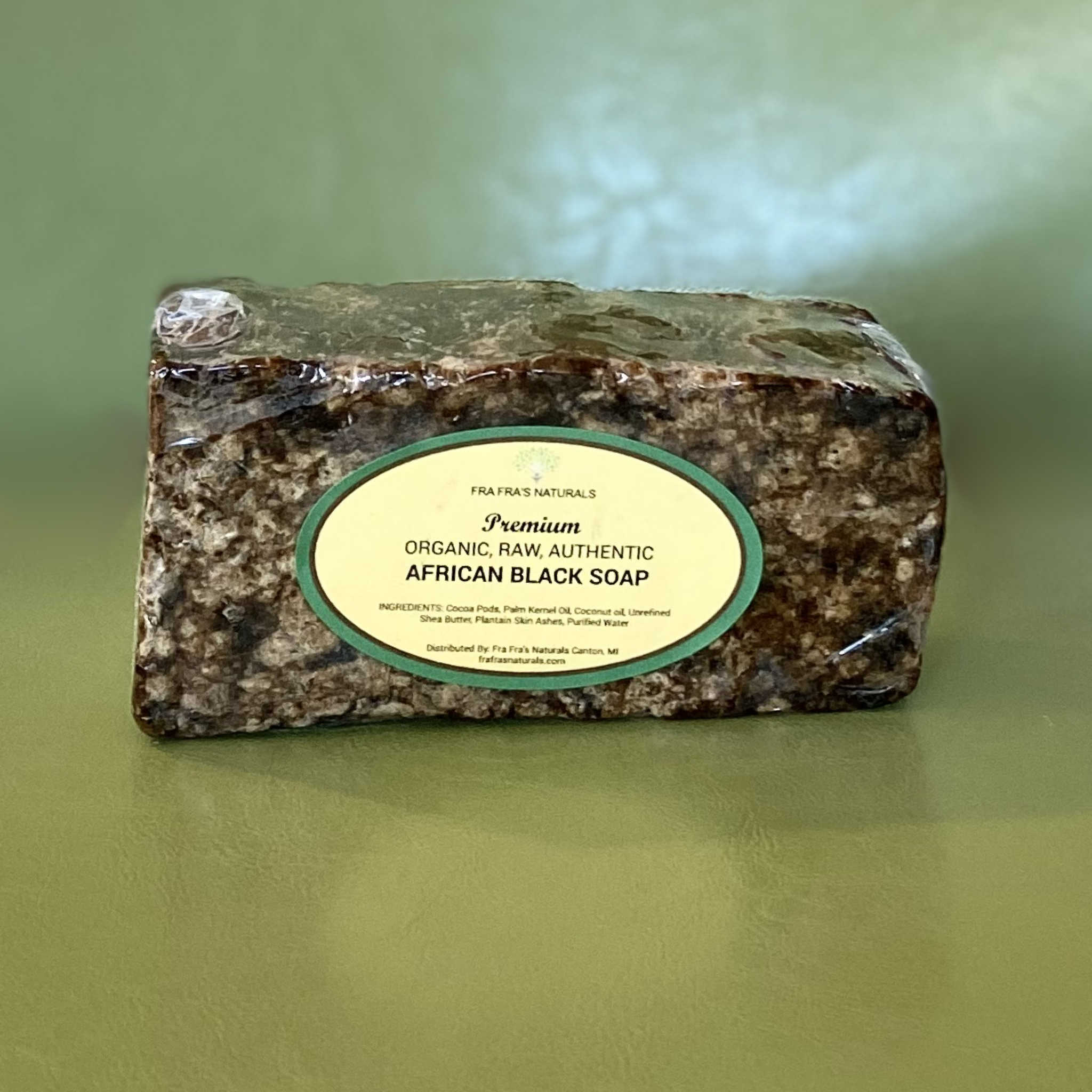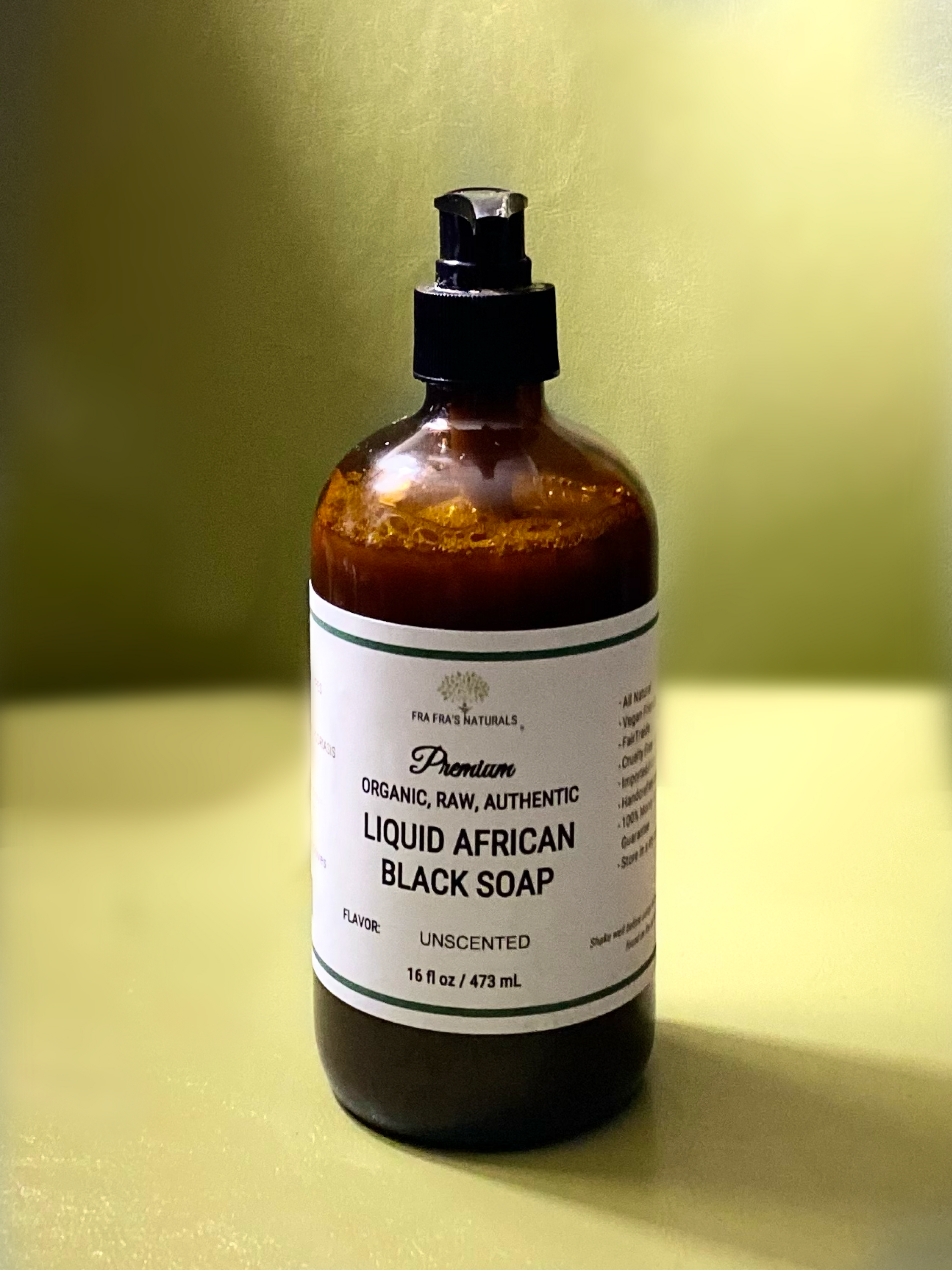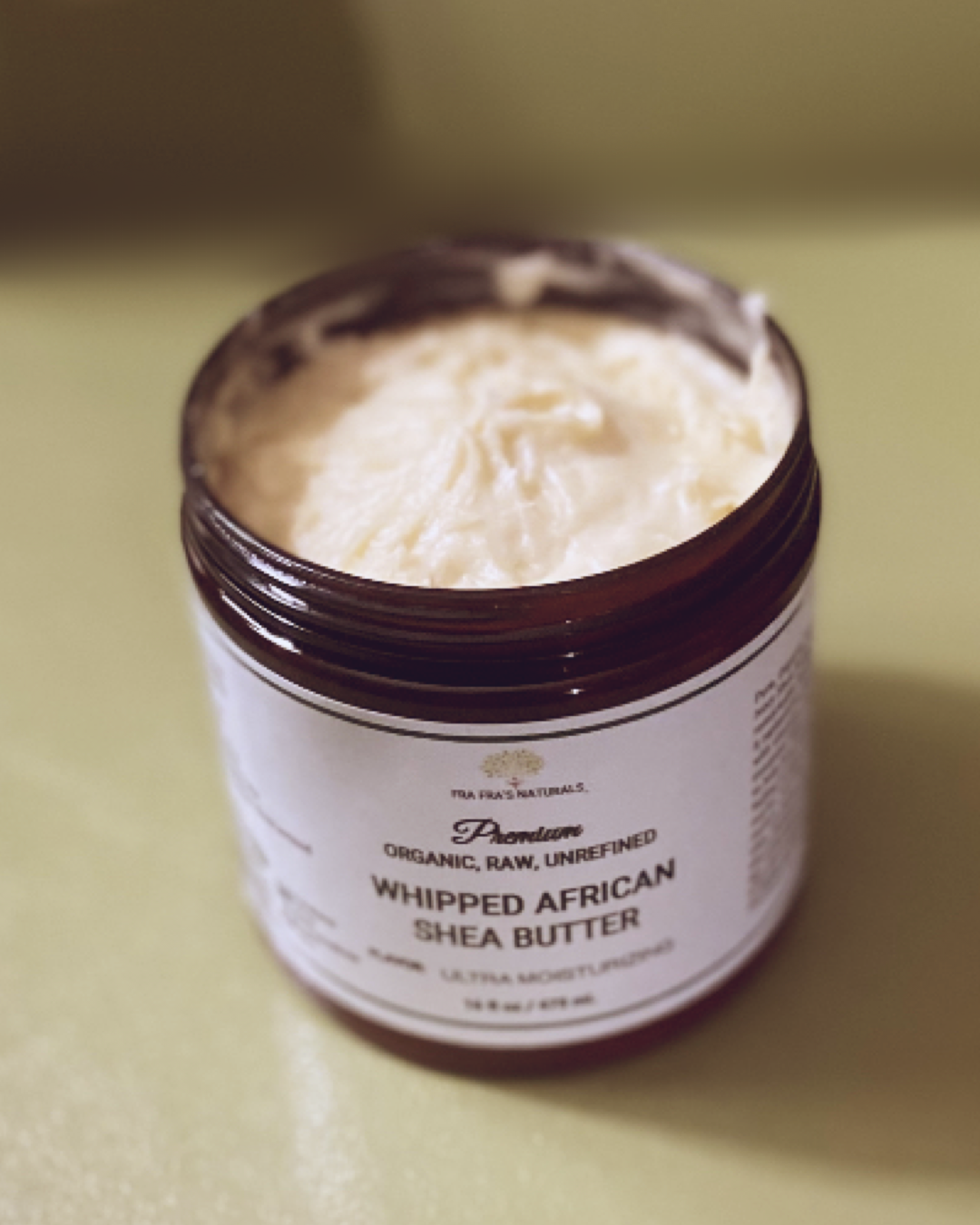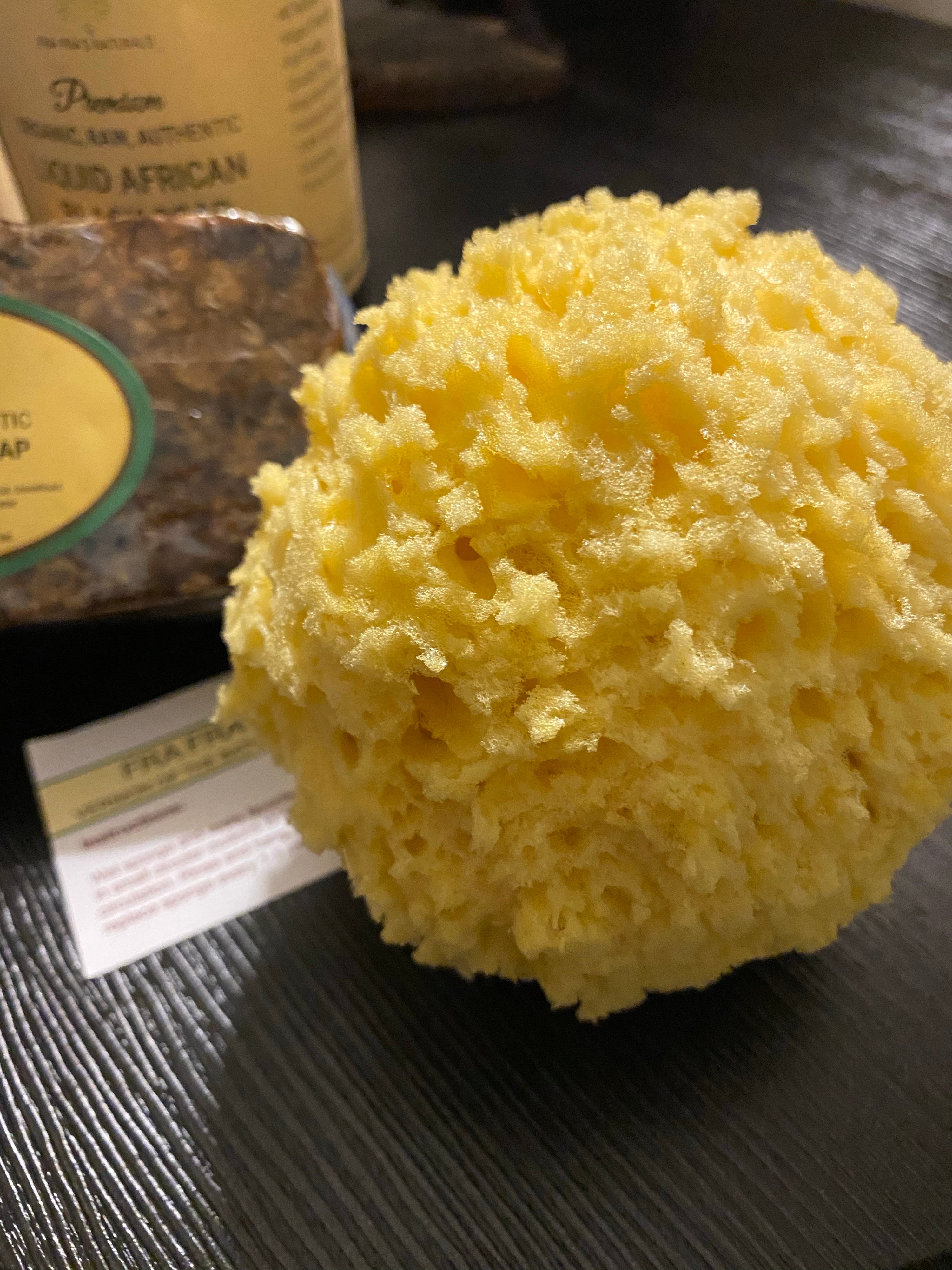 Single Subscription Kit
$38.38 USD
Regular price
$53.97 USD
off
Description
This Single skincare subscription kit includes:

*1 Raw Unrefined Whipped Shea Butter (scented or unscented)
*1 Raw Unrefined Liquid African Black Soap (scented or unscented) or Solid African Black Soap
*1 Large Fra Fra's Naturals Version of the Large Bath and Shower Sponge or 100% organic cotton wash cloth
The default setting is a shower sponge. If you prefer to swap it out for a wash cloth please drop us a line. We can not guarantee color.


ABOUT OUR PATENT PENDING ORGANIC RAW UNREFINED WHIPPED SHEA BUTTER
Fra Fra's Naturals raw, unrefined, patent pending whipped Shea Butter is all natural Shea from Ghana. It is Fair Trade made by hand by the women in Ghana using the centuries old recipe. There are absolutely no chemicals or preservatives added to our products. 
100% Natural organic, unrefined, raw, Ivory African whipped Shea Butter 
Infused with grade A organic unrefined Sweet Almond Oil and essential or blended oils 
Treats dry skin, eczema, stretch marks, burns, wrinkles and diaper rash, scars & skin discolorations.
Moisturizes and Heals Skin – relieves symptoms of extreme dryness, psoriasis, eczema, dermatitis, skin allergies, wrinkles and blemishes
Anti-inflammatory Properties - provides relief from swelling and arthritis
Strengthens cuticles and nails
Hair conditioner for dry and brittle hair
Natural Sunscreen (due to its rich content of vitamin E and D). It reduce the effects of UV damage on the skin
16 oz
Made in Ghana, Africa
ABOUT OUR ORGANIC RAW UNREFINED AFRICAN BLACK SOAP
Our African Black Soap is 100% authentic, organic and FDA registered. Made by the women of Ghana, using a time honored recipe, African Black Soap is a powerhouse. It is full of nourishing vitamins and minerals that gives it a stellar reputation. 
The naturally high Vitamin A & E content means that this soap can be used on all skin types including rough, dry or sensitive skin. It is good for eczema, dark spots and discoloration, psoriasis, rosacea, aging, acne and more. 
100% Natural Raw Black Soap
Made in Ghana, Africa
Fights eczema, dark spots and discoloration, psoriasis, rosacea, acne and more
Good for dry itchy skin, sensitive skin, anti-aging, oily skin, make up removal
Available in:
1+ lb bar (due to the nature of Black Soap the bar will usually be over 1lb. Available in unscented only).
16 oz liquid
ABOUT OUR VERSION OF THE LARGE BATH AND SHOWER SEA SPONGE
Our sponges are both highly absorbent, durable  and a must-have companion to your body wash. Made of soft sponge material provides a luxurious bathing experience. Apply your shower gel, bath gel or African black soap on the sponge for easy exfoliation.



Subscribe to begin your organic all-natural skincare journey and get your skincare kit delivered free in the U.S. to your door every month. Your subscription auto-renews at the end of your billing cycle. Please read our Terms and Conditions.
Shipping Info
Our company implements Carbon Neutral Shipping, and it's completely free for you! This implies that we finance reforestation projects and tree planting to neutralize the carbon dioxide released during the shipping process. These efforts aid in the removal of carbon from the atmosphere.
Single Subscription Kit
$38.38 USD
Regular price
$53.97 USD