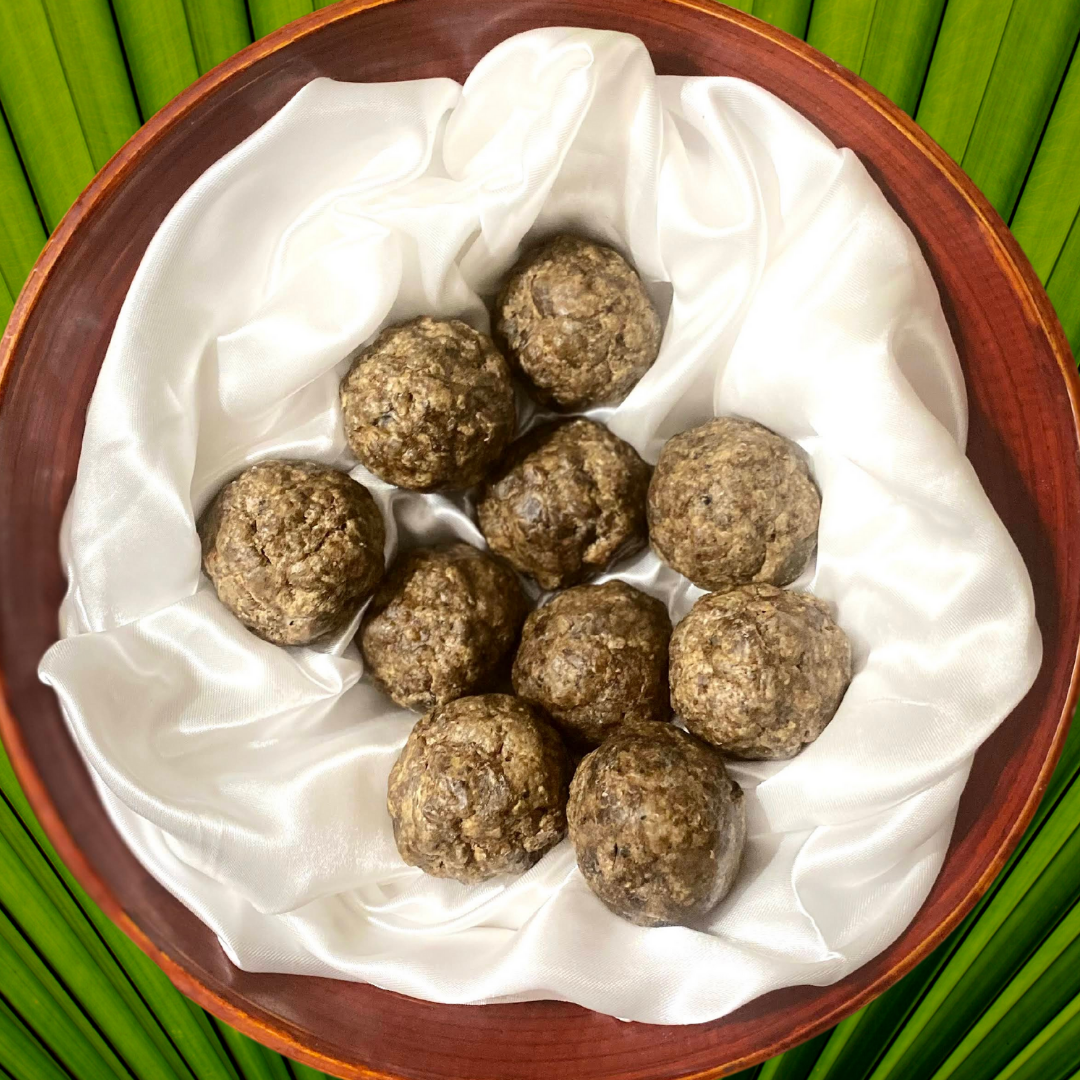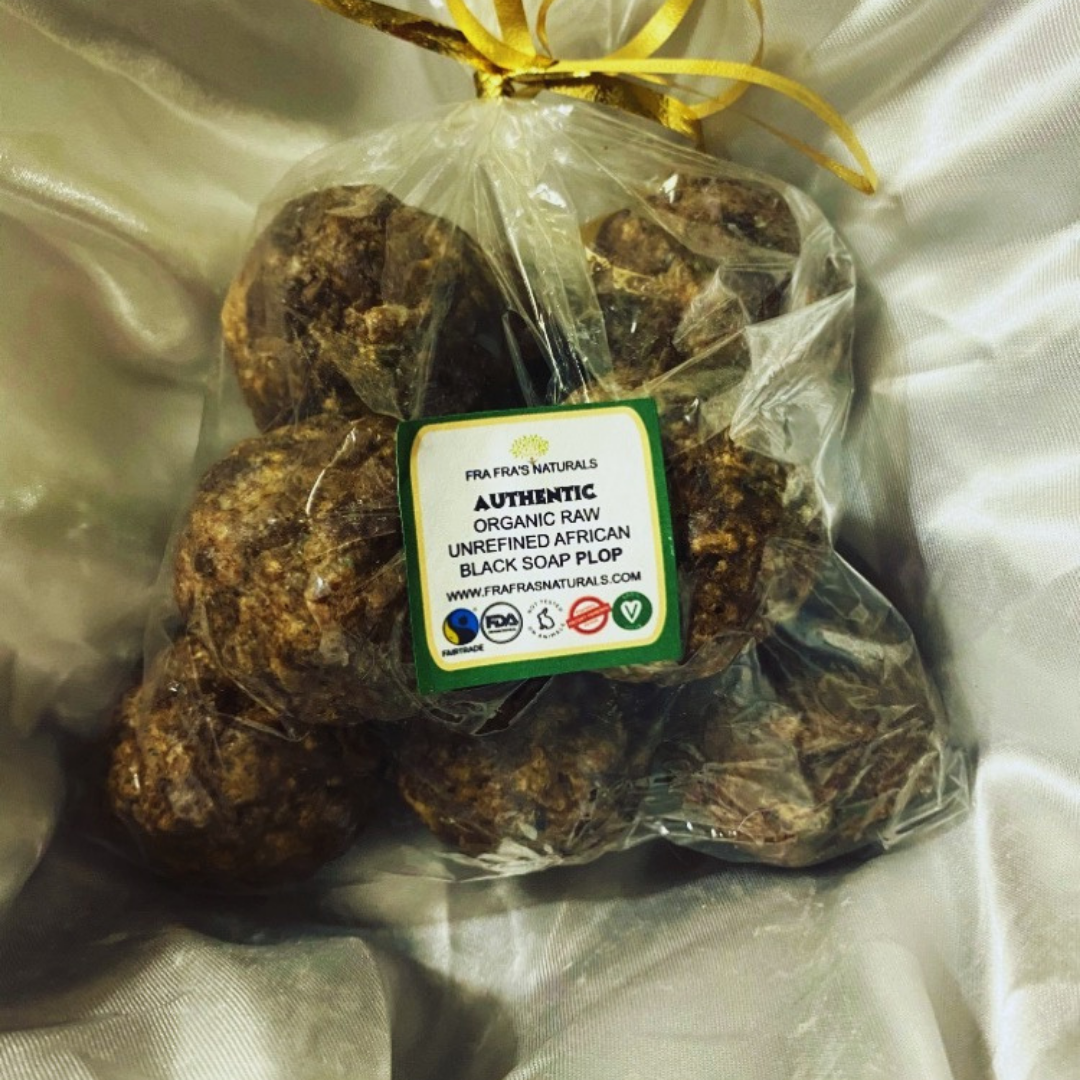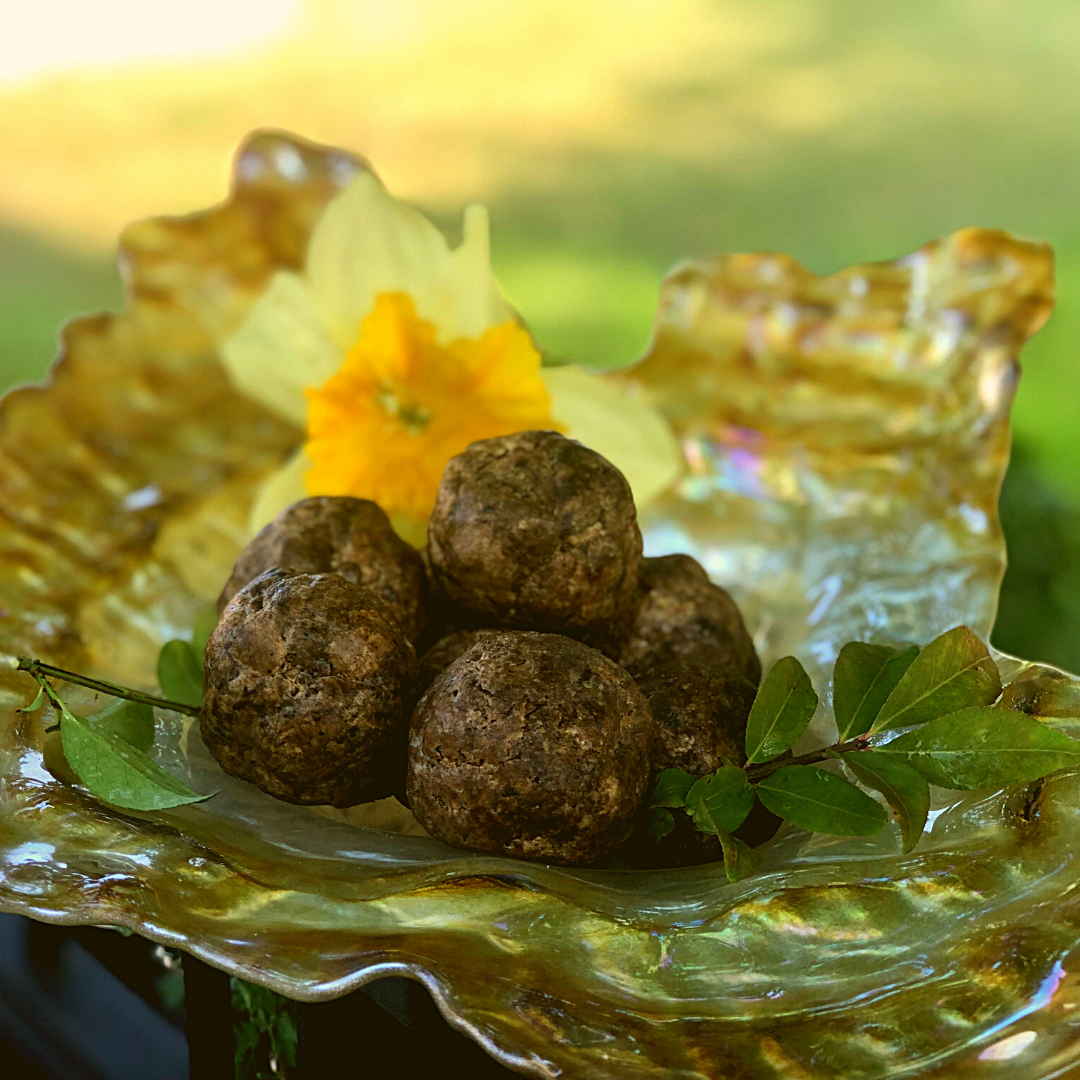 Description
ABOUT OUR AFRICAN BLACK SOAP PLOPS
Our Raw Unrefined African Black Soap PLOPS are 100% authentic, organic, hand packed, balls of awesome. Made by the women of Ghana, using a time honored recipe, African Black Soap PLOPS pack a powerful punch. They are full of nourishing vitamins and minerals that gives it a stellar reputation.
The naturally high Vitamin A & E content means that this soap can be used on all skin types including rough, dry or sensitive skin. It is good for eczema, dark spots and discoloration, psoriasis, rosacea, aging, acne and more. 

2 oz
Q: What are the benefits of using Black Soap?
A: The Black Soap from Africa is made from a secret recipe is pure. Black Soap made in Europe and the U.S. have artificial ingredients. The pure version of Black Soap has many benefits such as:
All natural cleanser
Good for all skin types
Antibacterial properties
Fights acne 
Reduces fine lines and wrinkles
Evens skin tone
Treats eczema
Minimizes scars and blemishes
Soothes razor bumps
Gentle clarifying shampoo
Anti-fungal 
Multi-purpose household cleanser
Parasite treatment for dogs
Q: What are the ingredients in Black Soap?
A: Plantain Peels – A good source of antioxidants, protein, folic acid, thiamine, riboflavin, potassium, and vitamin C.
Cocoa Pods – Rich in antioxidant cocoa pods and also have strong anti-inflammatory properties.
Coconut Oil – Cleans and moisturizes the skin and helps with collagen production.
Palm Kernel Oil­ – full of fatty acids.
Palm Oil – Abundant in vitamin E, alpha and beta carotene and other antioxidants, as well as essential fatty acids.
Shea Butter – Contains beneficial fatty acids and helps repair damaged skin tissues. It also boost the body's ability to produce collagen.
Shipping Info
Our company implements Carbon Neutral Shipping, and it's completely free for you! This implies that we finance reforestation projects and tree planting to neutralize the carbon dioxide released during the shipping process. These efforts aid in the removal of carbon from the atmosphere.