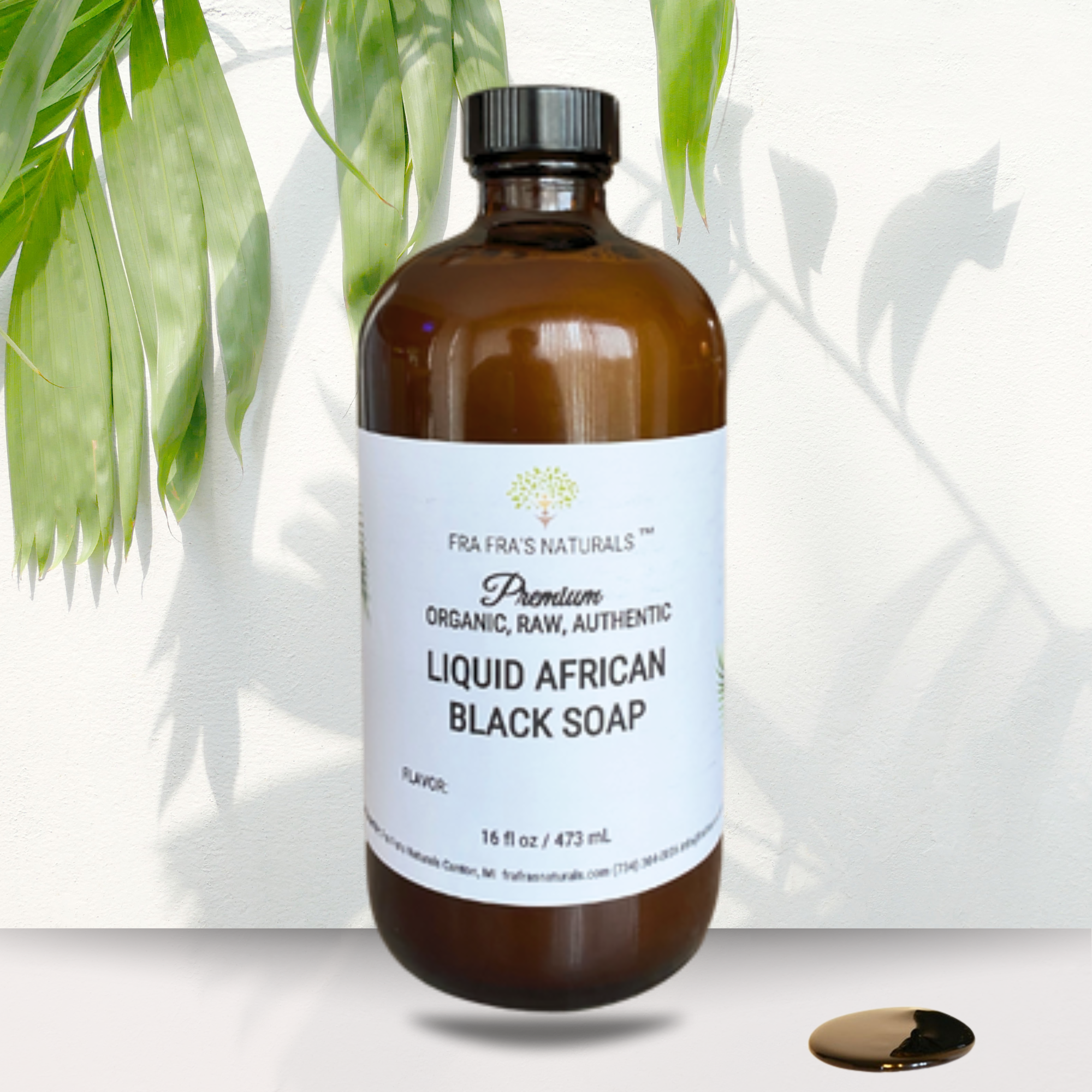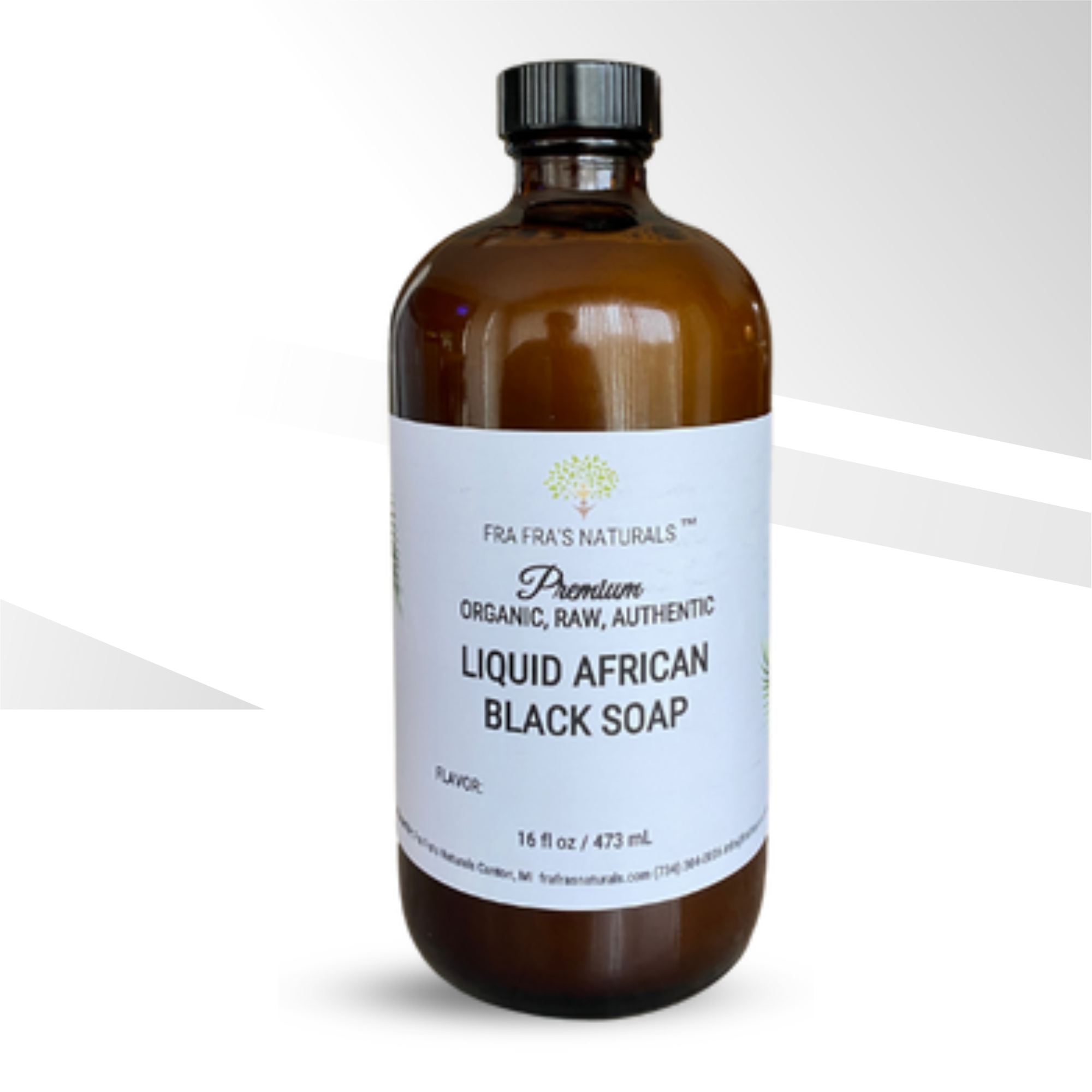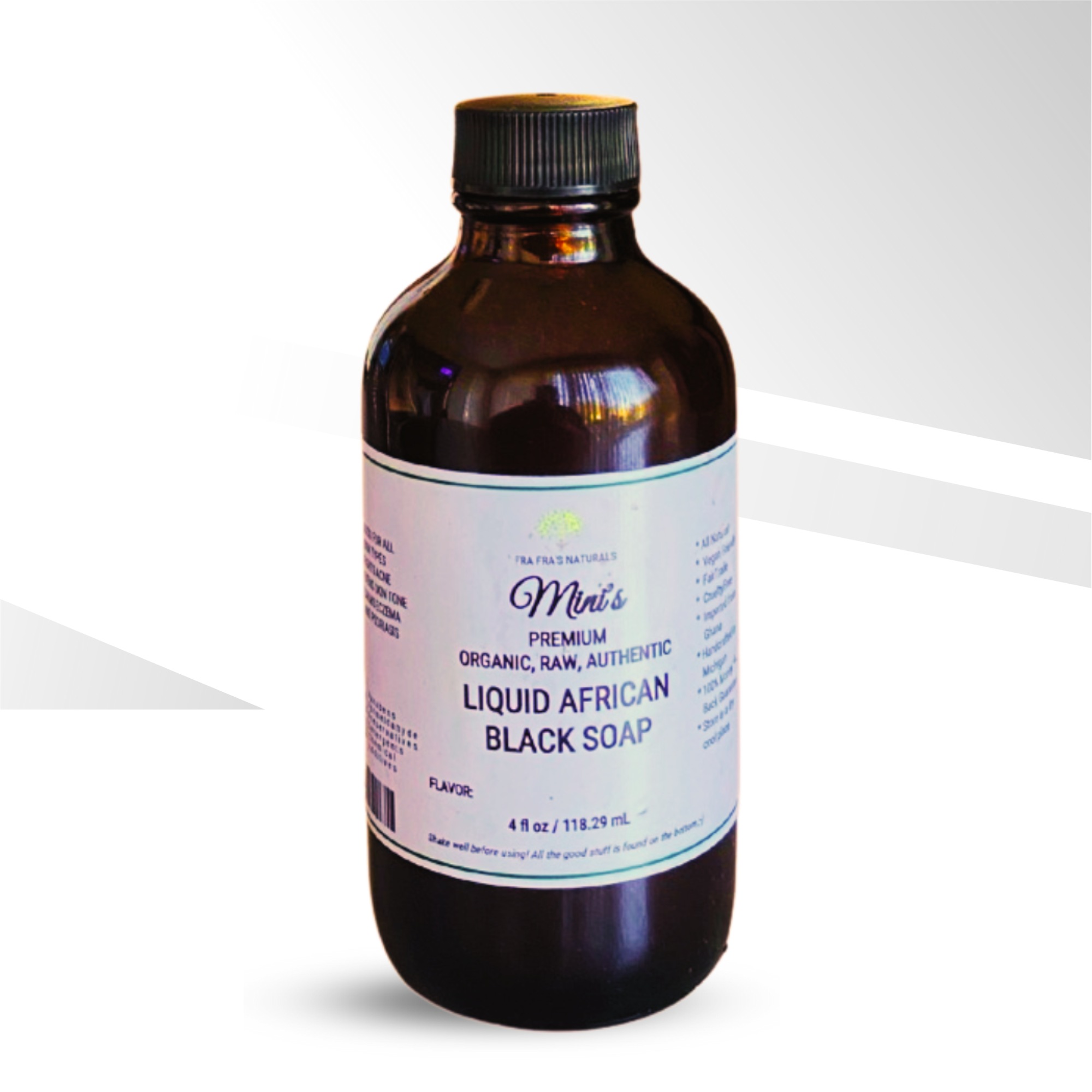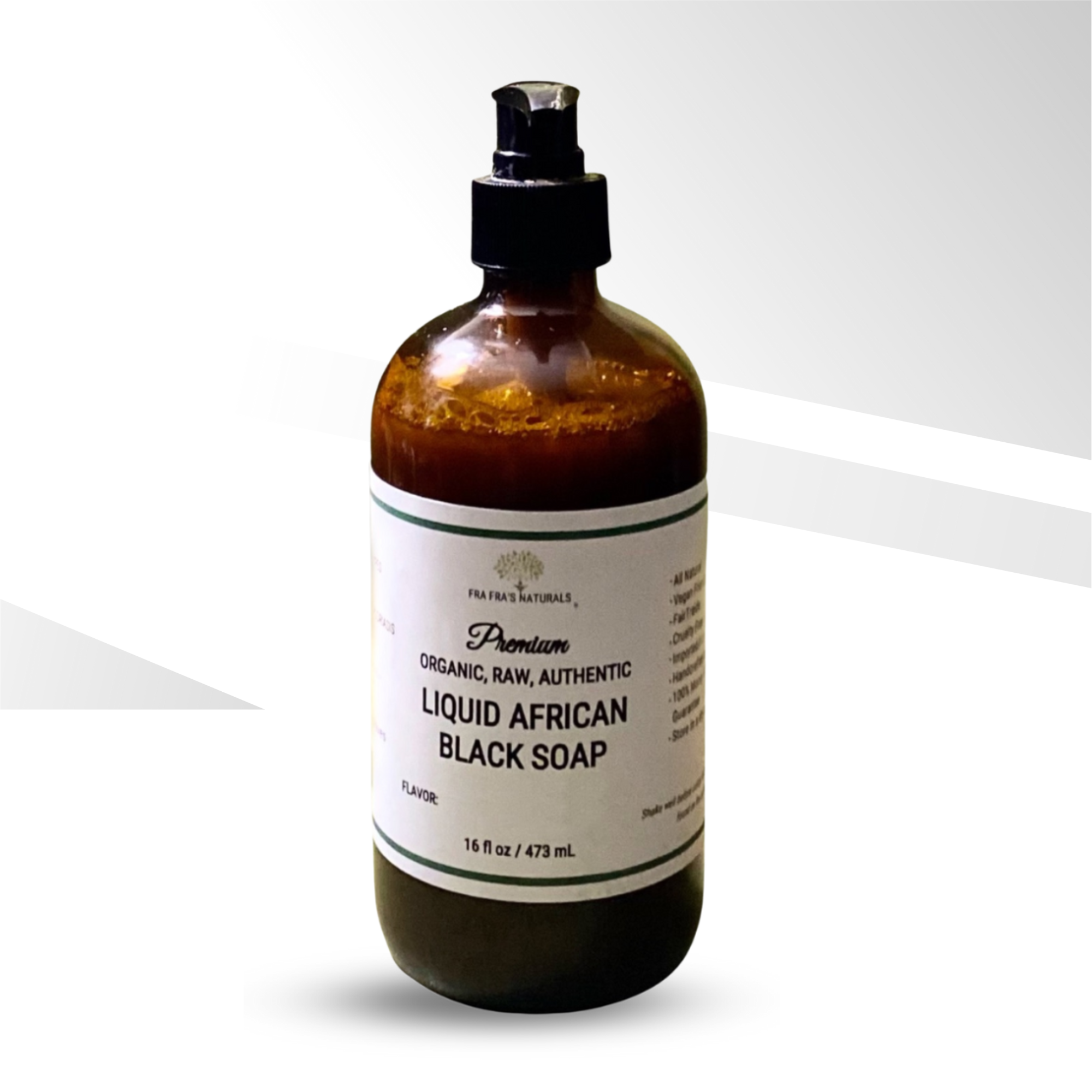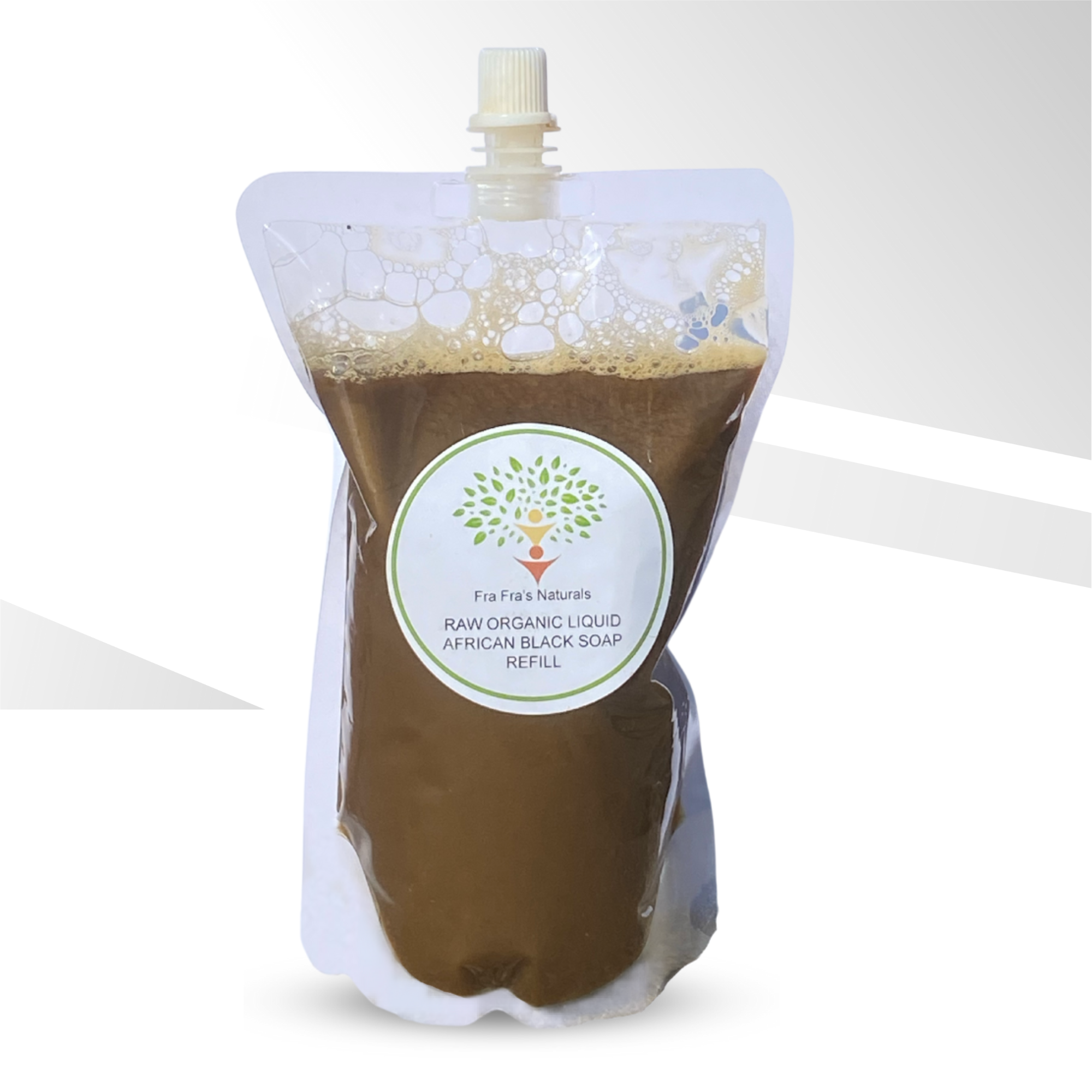 Fra Fra's Naturals | Premium Organic Raw Liquid African Black Soap - Unscented 16 oz
Description
The secret to beautiful skin is in your hands.

Our 100% all-natural African Black Soap is a rich and creamy cleanser that gently exfoliates, moisturizes and nourishes your skin, leaving it soft, smooth and radiant. It's made from an ancient recipe by the women of Ghana, who still swear by its restorative properties.

This richly textured soap is free of harmful chemicals—you'll feel the difference immediately! Made entirely from all natural organic materials - palm ash, palm oil, cocoa pods, plantain peels and Shea butter—this soap is packed with nutrients.

This soap is sulfate-free formaldehyde-free, paraben-free, fragrance-free, alcohol-free, phthalate-free and silicon-free.
ABOUT OUR PURE ORGANIC RAW UNREFINED AFRICAN BLACK SOAP
100% All Natural
Fair Trade
Vegan
Cruelty-free
Fights eczema, dark spots and discoloration, psoriasis, rosacea, acne and more Good for dry itchy skin, sensitive skin, anti-aging, oily skin, make up removal
Made in Ghana
Shipping Info
Our company implements Carbon Neutral Shipping, and it's completely free for you! This implies that we finance reforestation projects and tree planting to neutralize the carbon dioxide released during the shipping process. These efforts aid in the removal of carbon from the atmosphere.
Fra Fra's Naturals | Premium Organic Raw Liquid African Black Soap - Unscented 16 oz