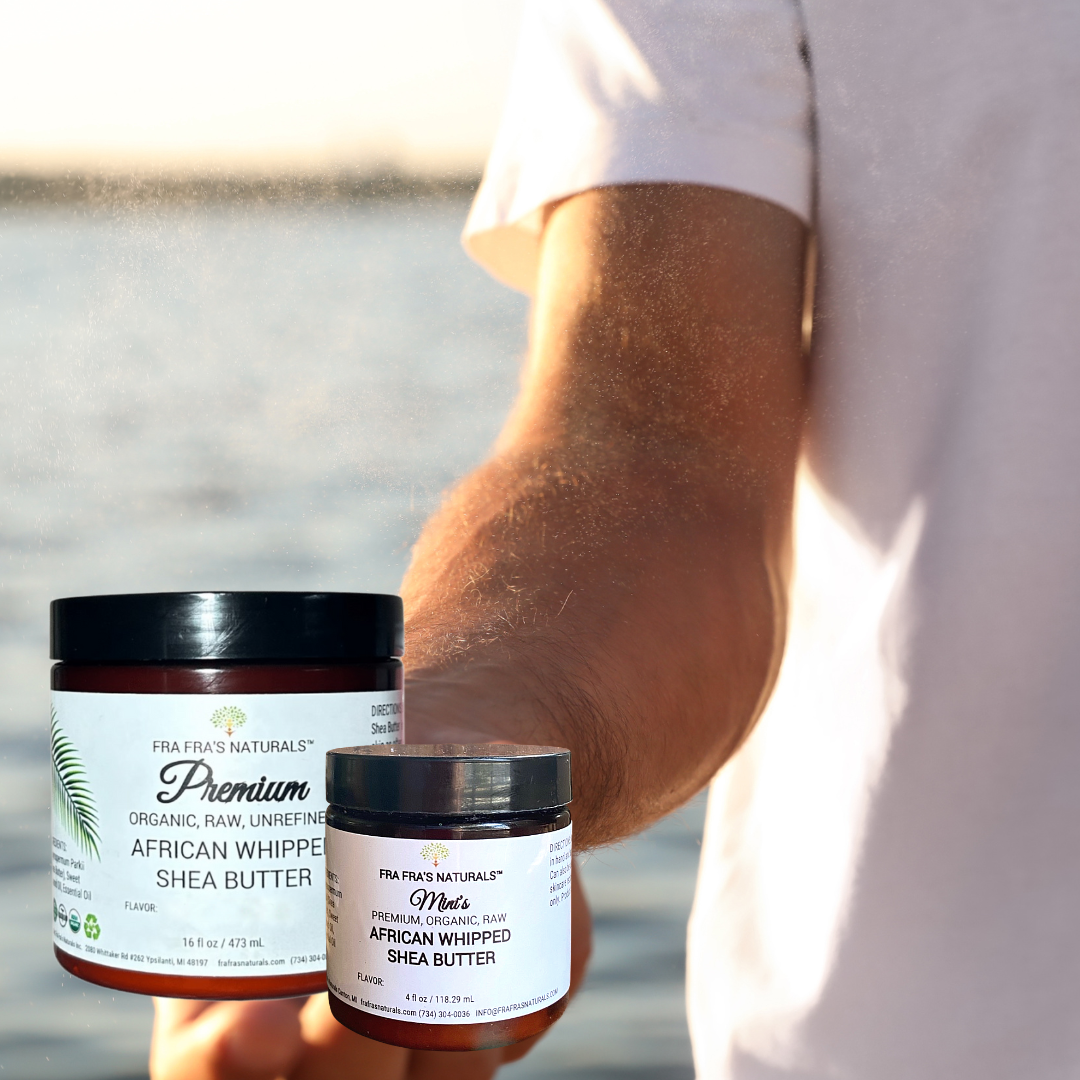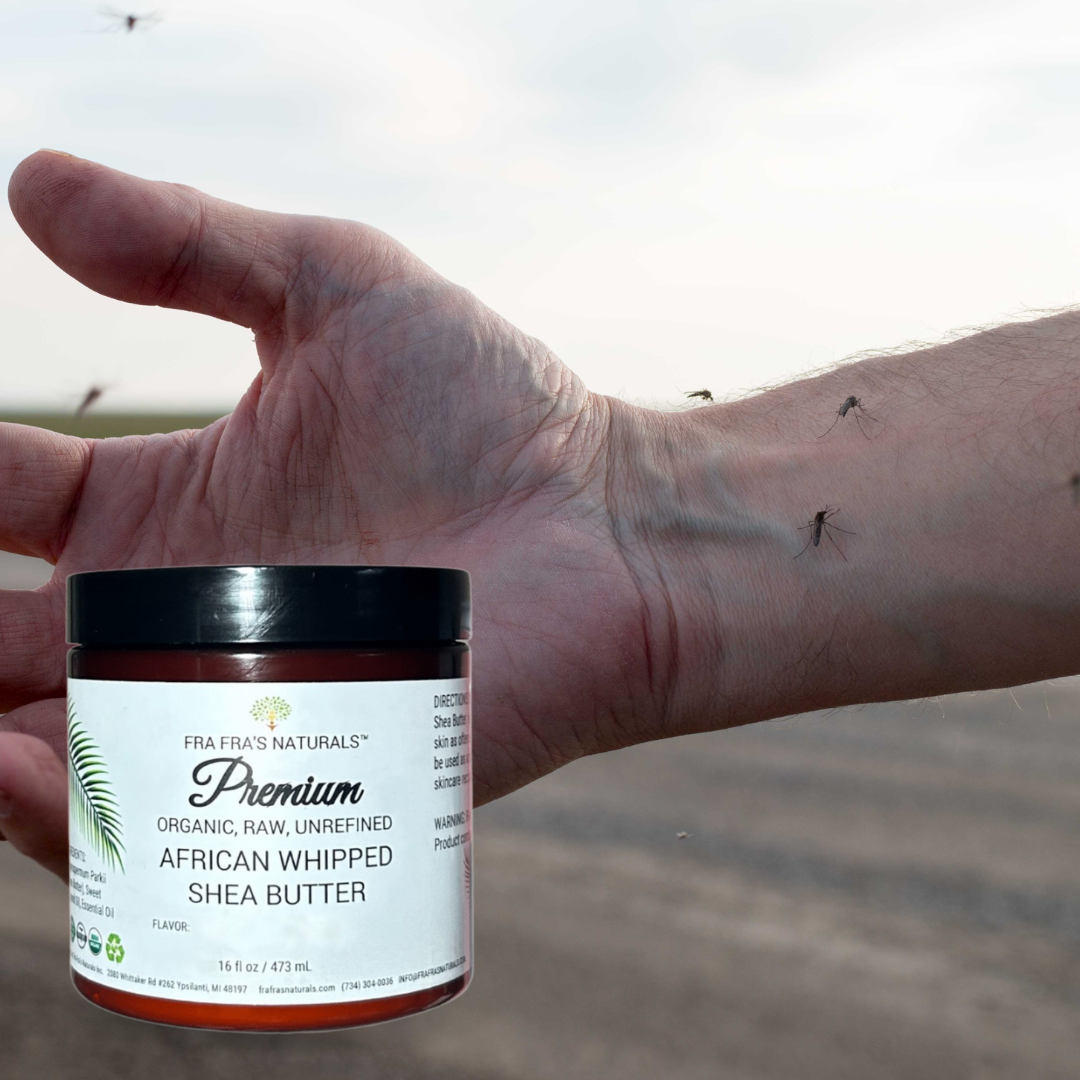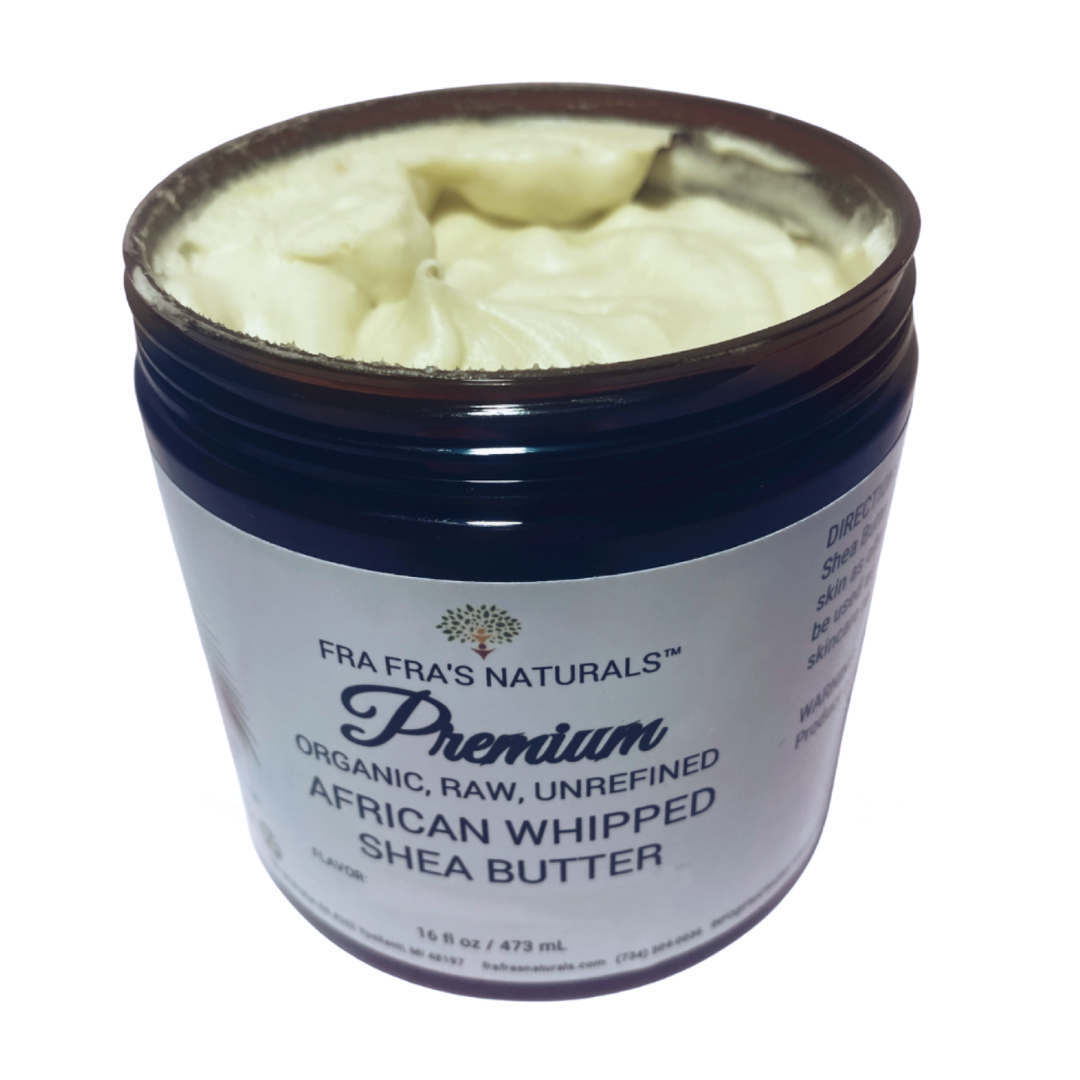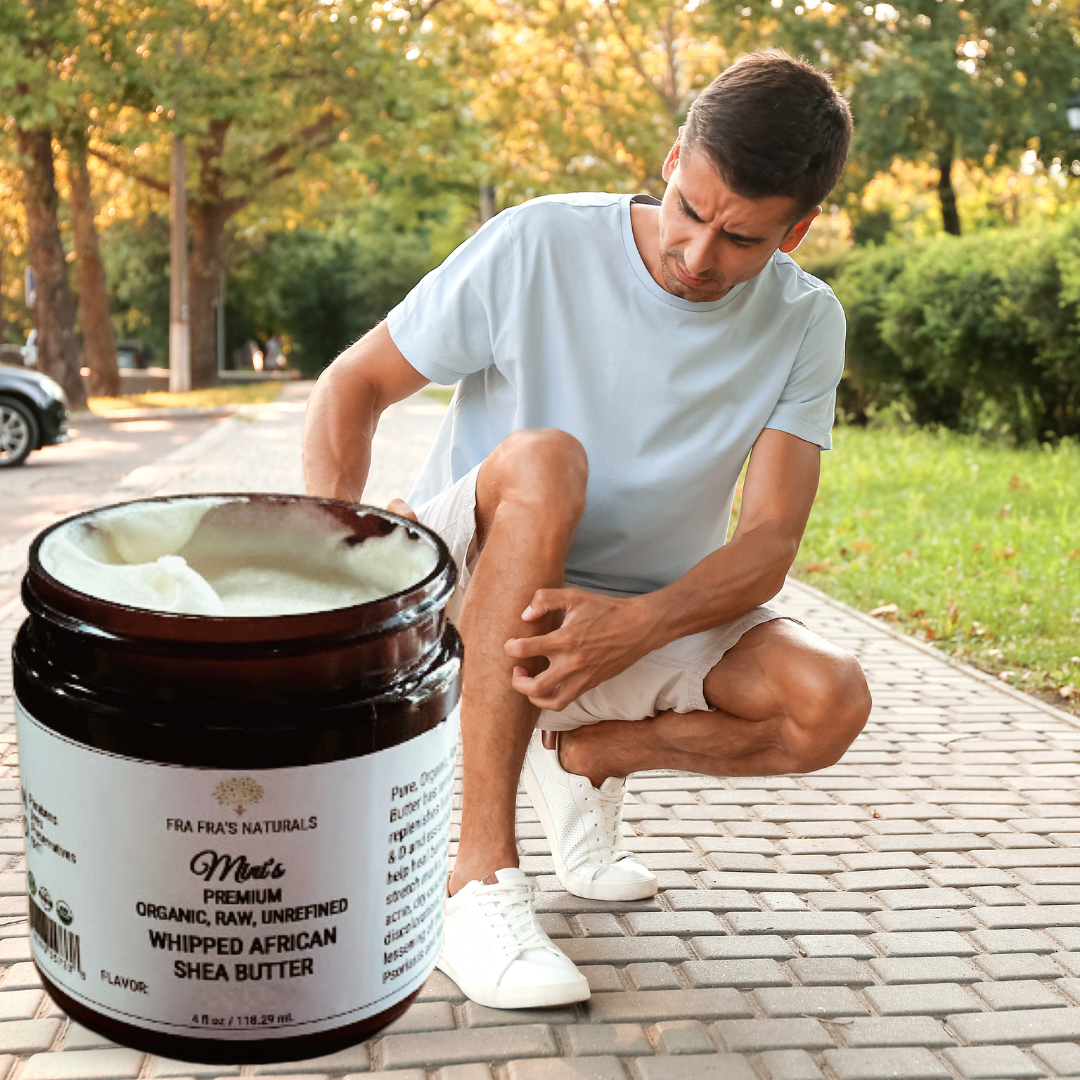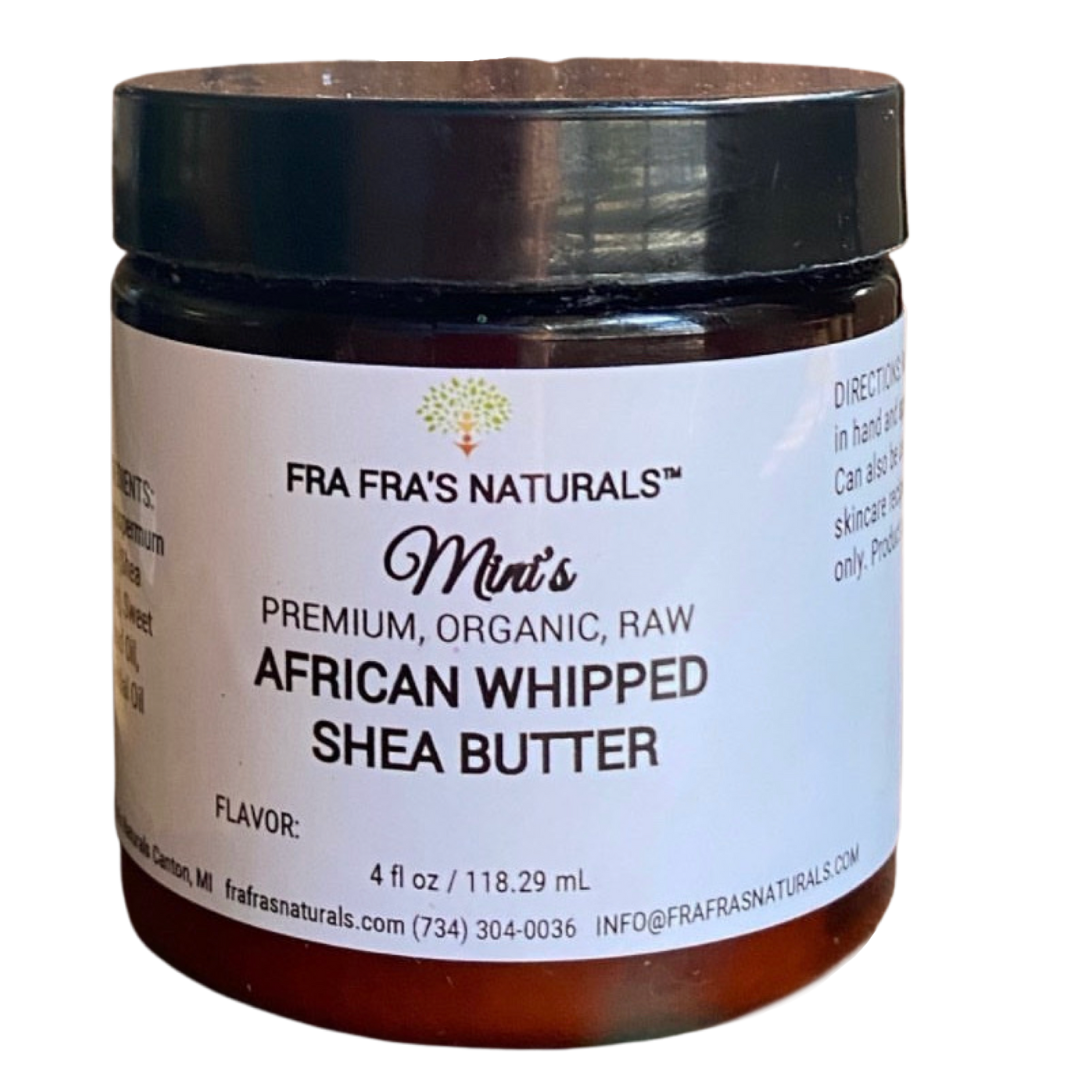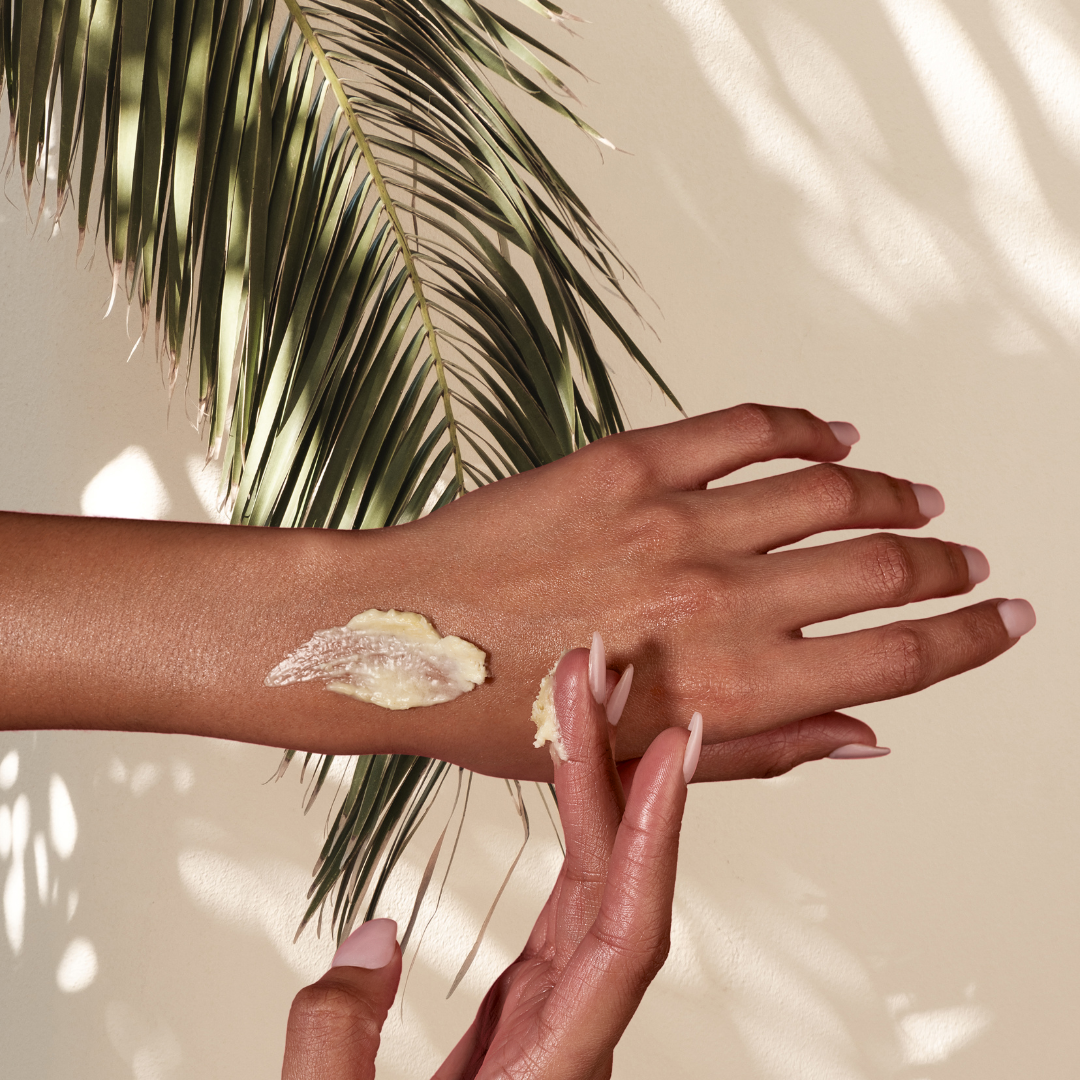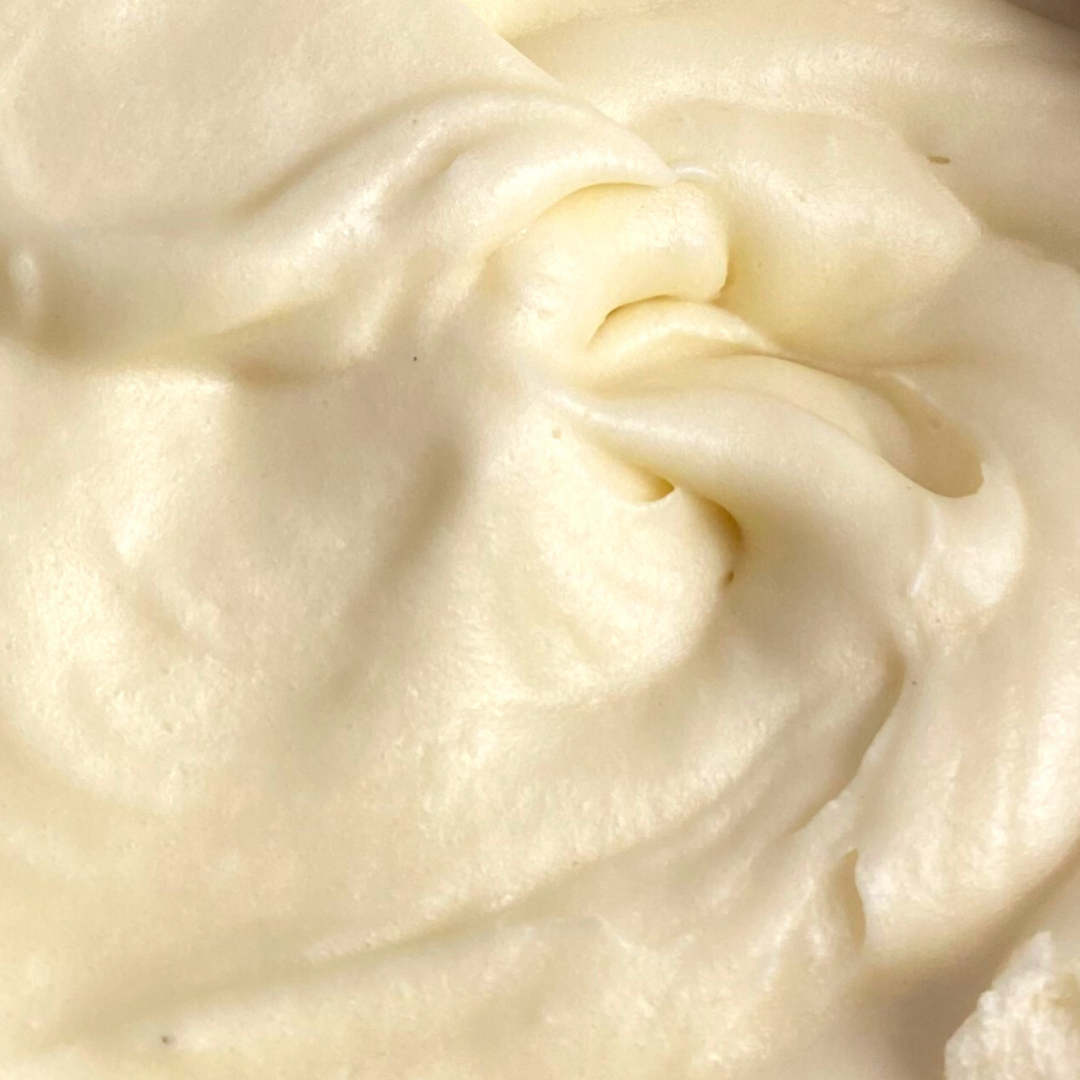 Fra Fra's Naturals | Premium Insect Whipped Raw Organic Shea Butter Blend
Description
Experience the magic of Fra Fra's Naturals Insect Blend—a luxurious fusion of raw shea butter and sweet almond oil, enhanced with insect-repelling essential oils. Certified vegan, organic, and crafted for healing, our body butter is your ultimate skin savior.
Unlike ordinary moisturizers, this whipped shea butter blend is enriched with skin-loving vitamins and minerals that rejuvenate and balance troubled skin. Feel the transformation as it sinks deep, leaving your skin incredibly soft, revitalized, and free from insect bites.
And if you're an aromatherapy aficionado, you'll fall in love with the refreshing, natural scent that elevates your senses. Pamper yourself with a moisturizer that not only loves your skin but also keeps the bugs at bay!
WARNING: For external use only. Shea butter does contain nut by-product. Consult your doctor if you have any tree allergies before using. Stop using immediately if any skin sensitivity occurs.

Shipping Info
Our company implements Carbon Neutral Shipping, and it's completely free for you! This implies that we finance reforestation projects and tree planting to neutralize the carbon dioxide released during the shipping process. These efforts aid in the removal of carbon from the atmosphere.
Fra Fra's Naturals | Premium Insect Whipped Raw Organic Shea Butter Blend