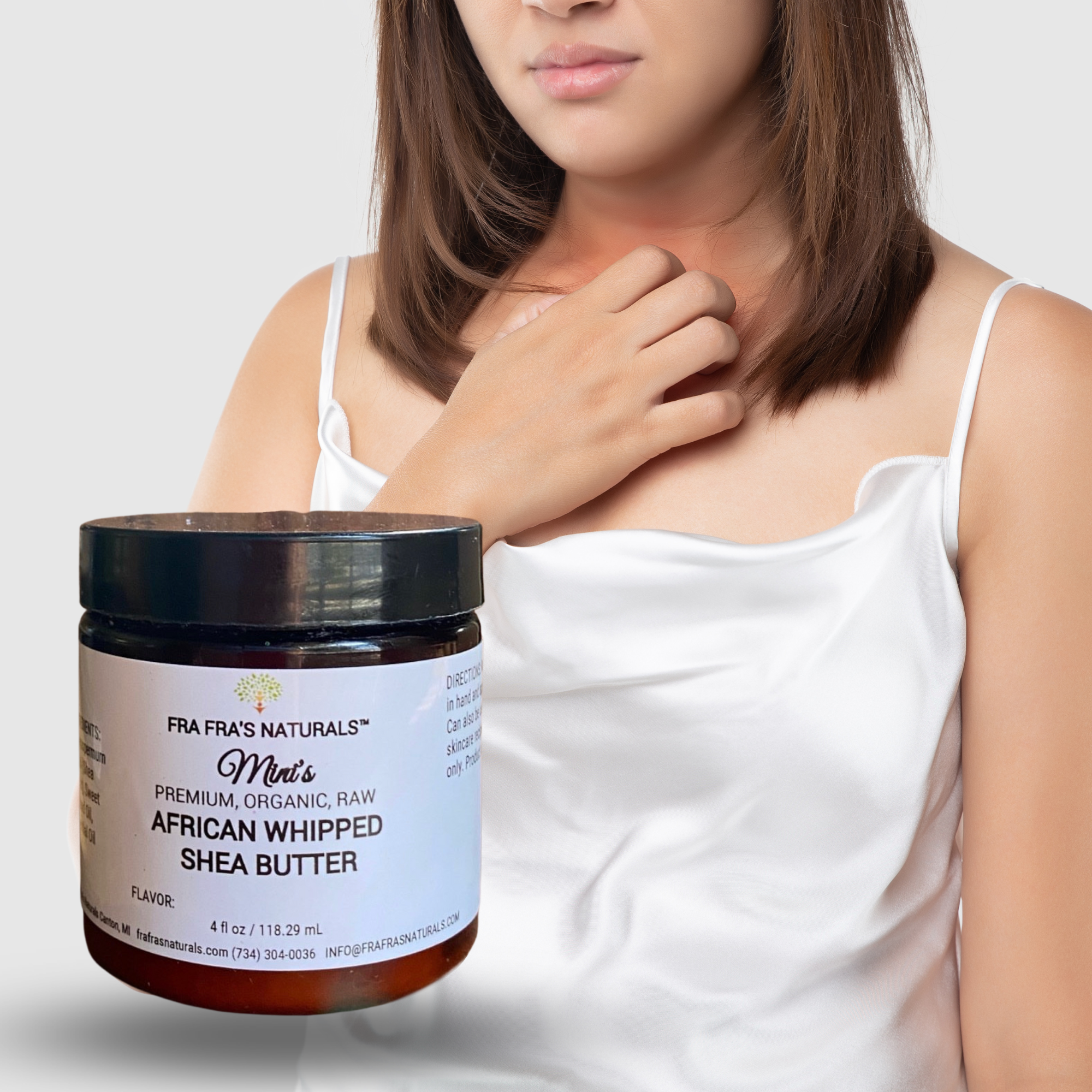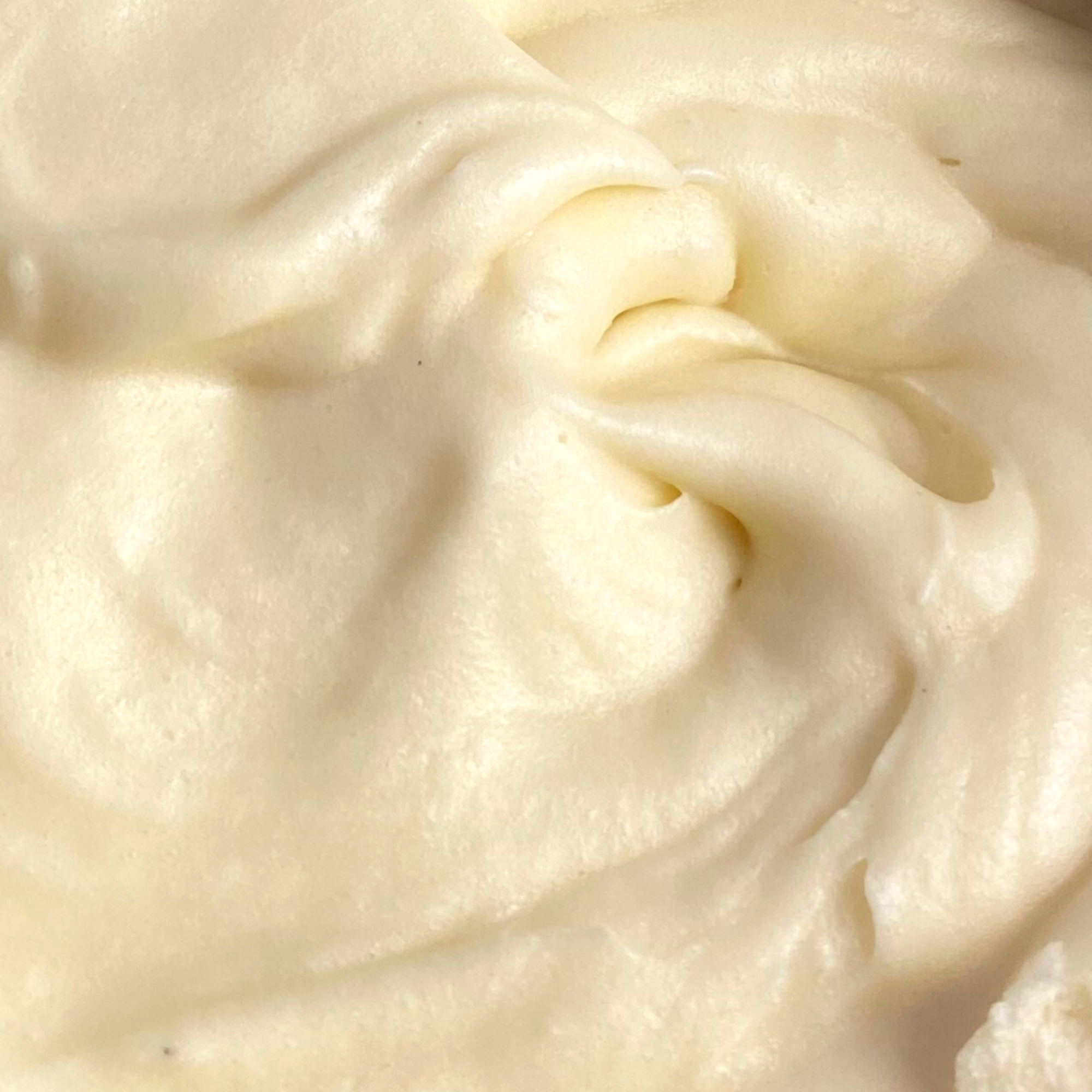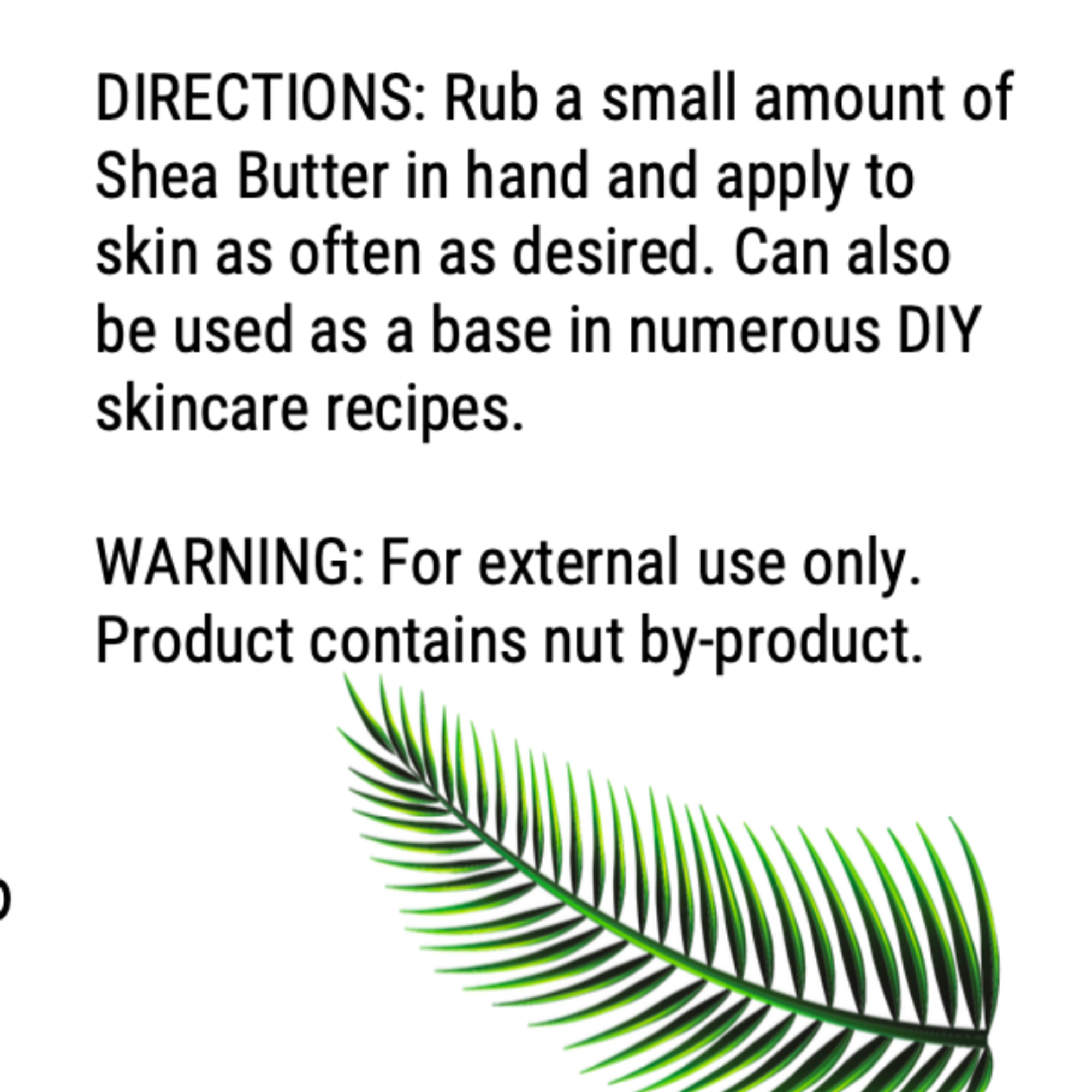 Fra Fra's Mini's | Premium Anti-itch Shea Butter Blend - 4 oz
Description
Fra Fra's Mini's | Premium Anti-itch Shea Butter Blend - 4 oz
Indulge in the ultimate moisturizing experience with Fra Fra's Naturals Anti-Itch Blend. Infused with chamomile and frankincense essential oils, this whipped shea butter is a healing and nourishing solution to calm and balance troubled skin. Made with all-natural, organic, vegan ingredients, this supple body butter is loaded with vitamins and minerals that leave your skin feeling soft and refreshed.
Experience the rejuvenating benefits of chamomile, a traditional homeopathic remedy that calms and soothes skin, and frankincense, an anti-inflammatory that reduces redness, swelling, and itching. This aromatic body butter is perfect for anyone who loves aromatherapy.
Made with raw, unrefined shea butter and sweet almond oil, this creamy body butter is packed with skin-nourishing goodness. Massage onto your body once or twice daily, after bathing or anytime your skin feels dry or tight. Remember, shea butter is temperature-sensitive and may harden or melt with temperature variations. So, store it in a dry, cool place out of direct sunlight.
This anti-itch African black soap is made with organic, unrefined shea butter, unrefined sweet almond oil, chamomile essential oil, and frankincense essential oil. It comes in a 4 fl oz jar, making it perfect for on-the-go moisture. Please note, this product is for external use only, and it contains a nut by-product. Consult your doctor before use if you have any tree allergies and stop using immediately if any skin sensitivity occurs. Order now and experience the healing power of Fra Fra's Naturals Anti-Itch Blend.
Shipping Info
Our company implements Carbon Neutral Shipping, and it's completely free for you! This implies that we finance reforestation projects and tree planting to neutralize the carbon dioxide released during the shipping process. These efforts aid in the removal of carbon from the atmosphere.
Fra Fra's Mini's | Premium Anti-itch Shea Butter Blend - 4 oz