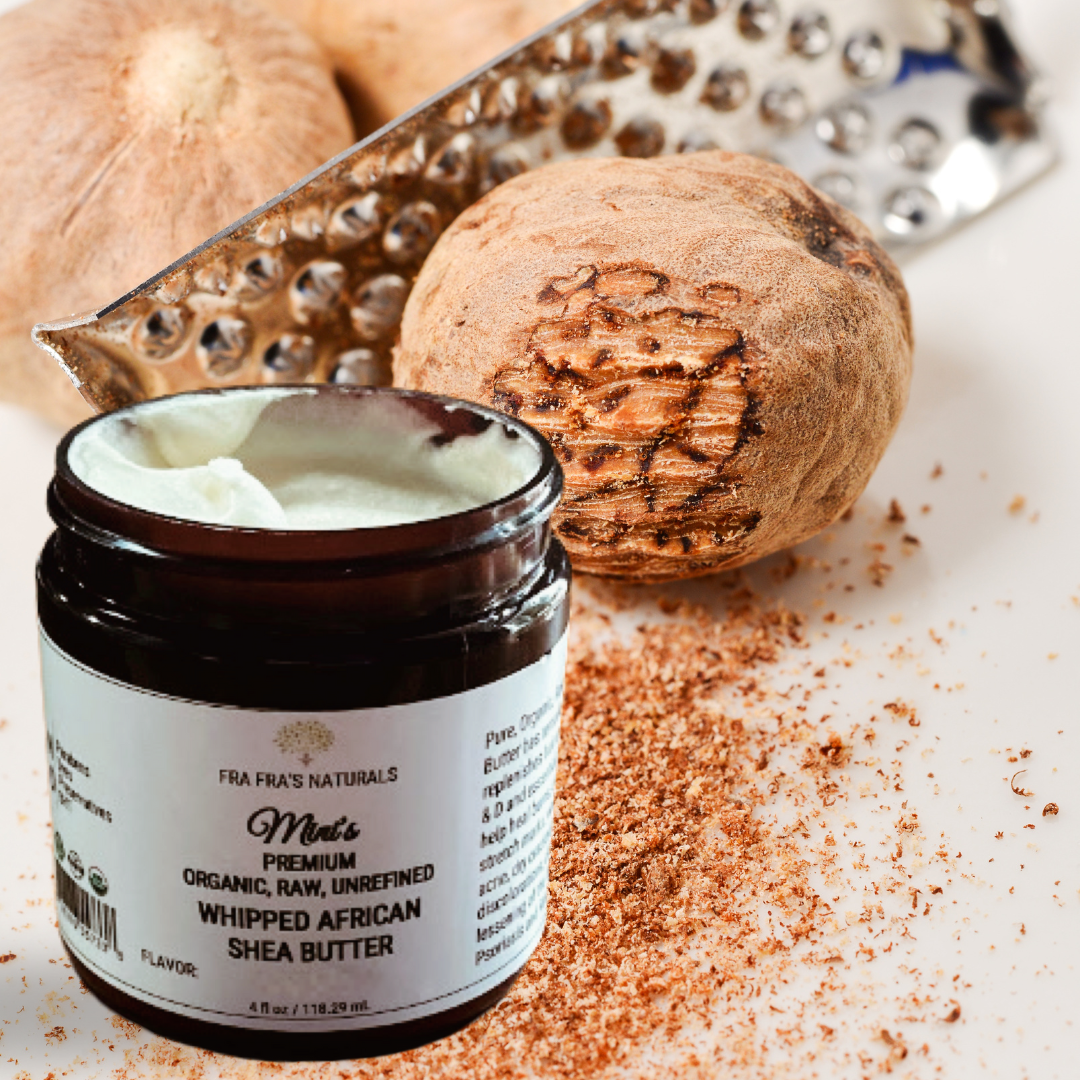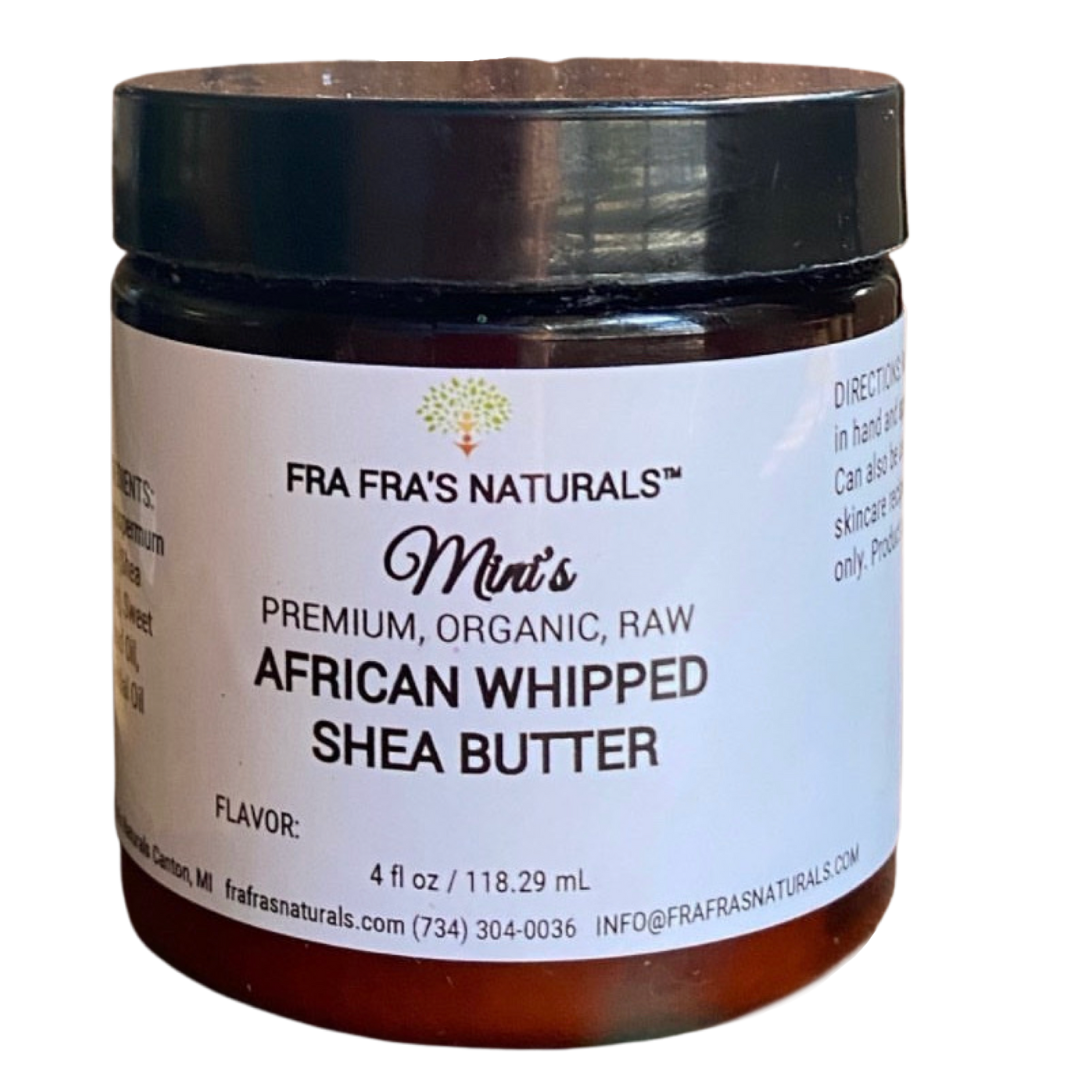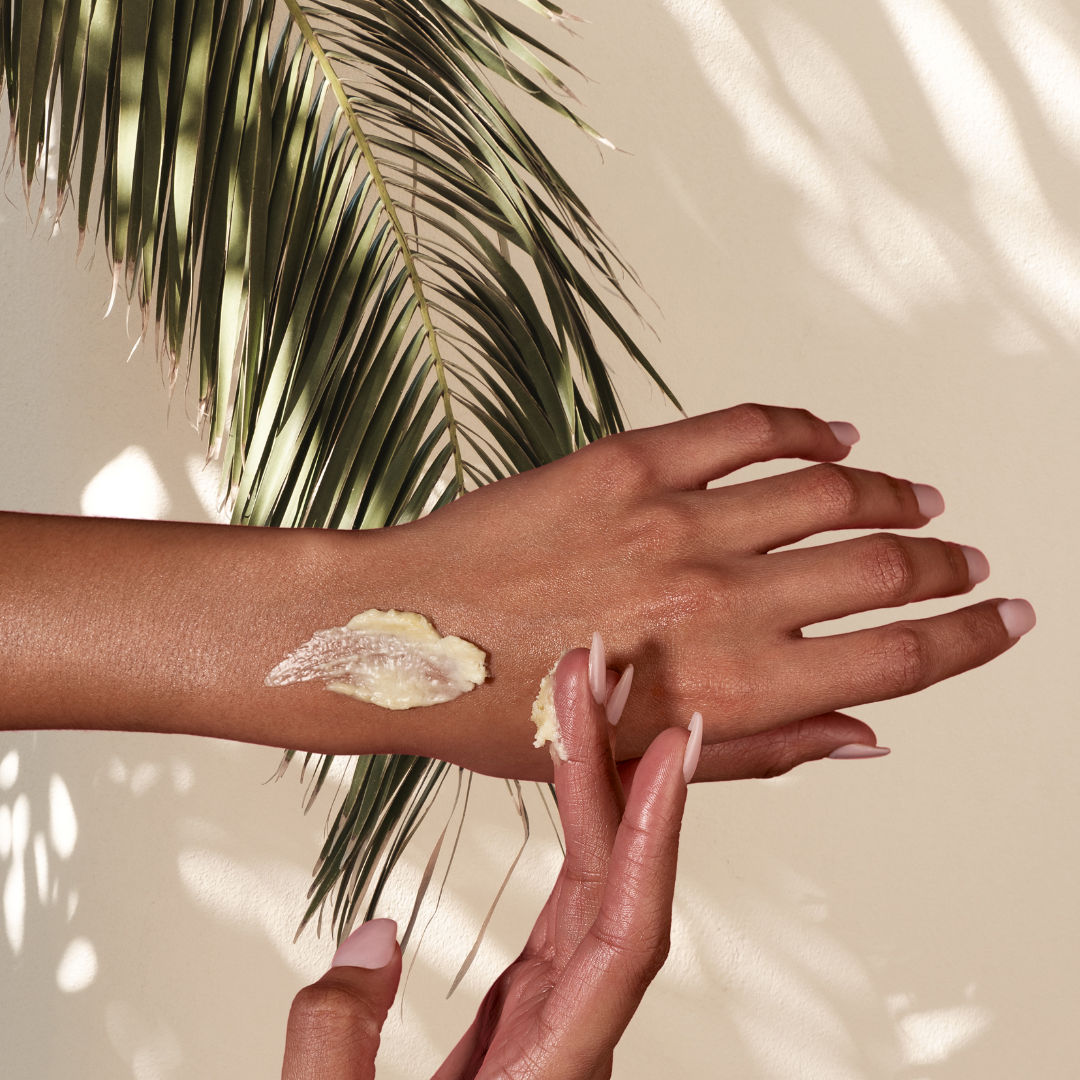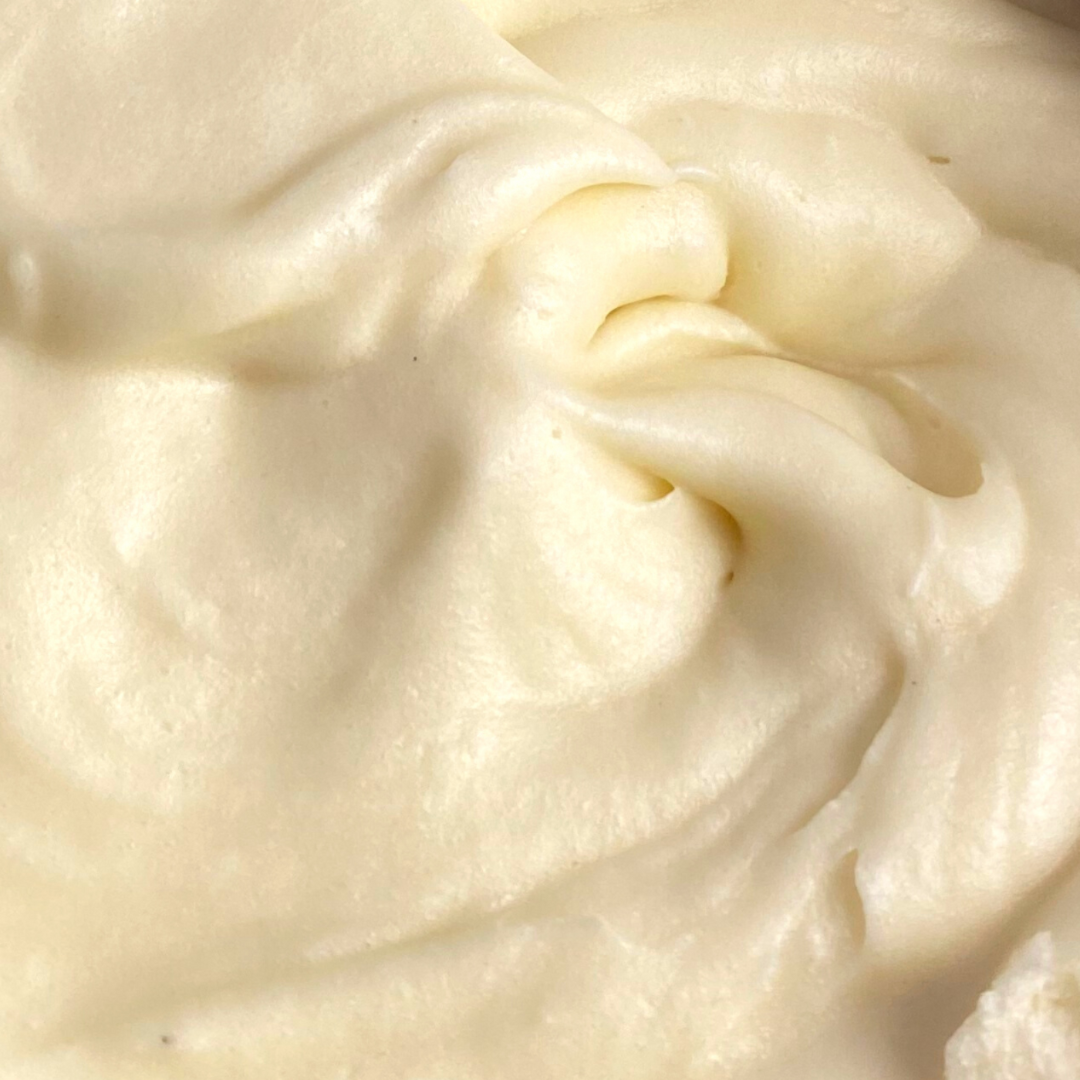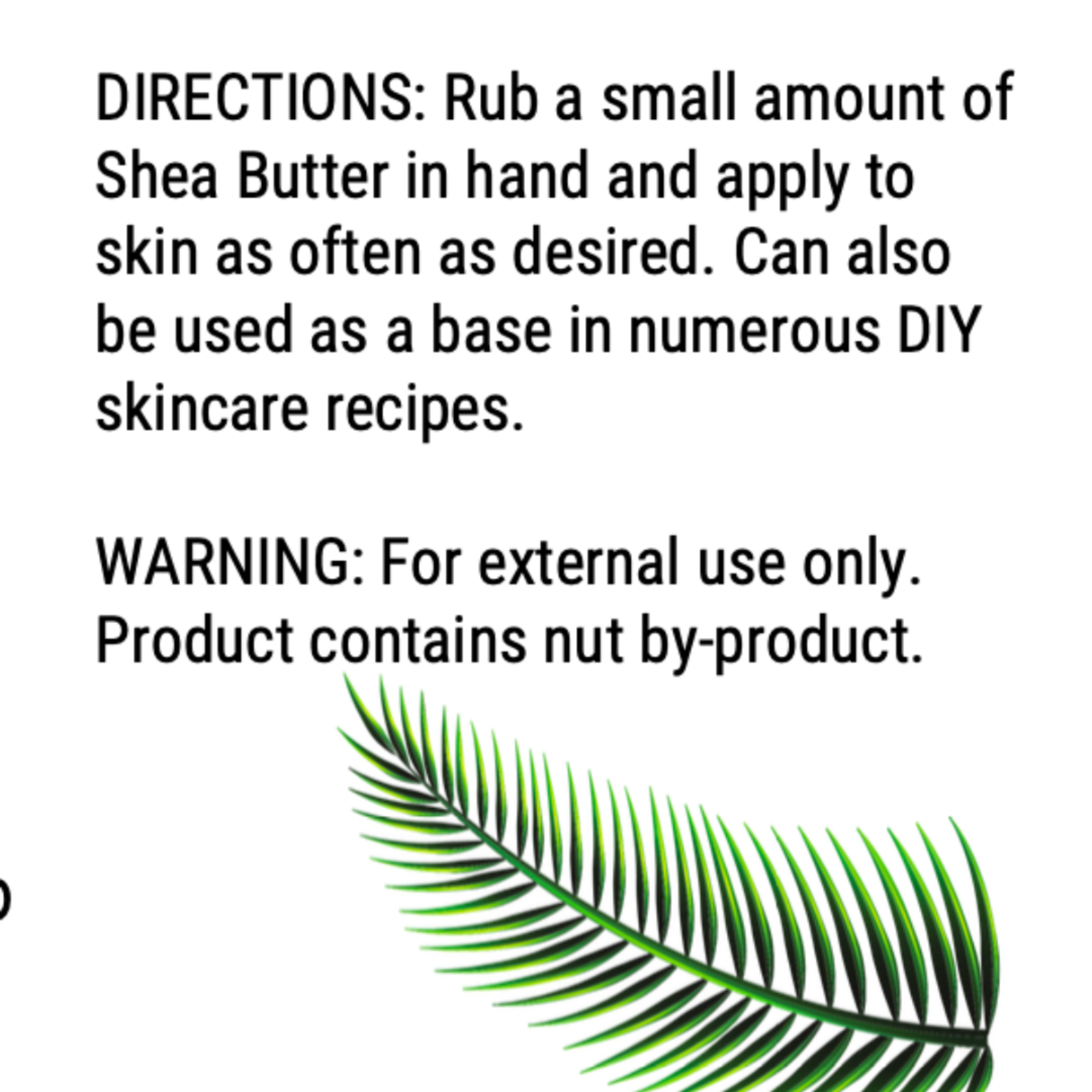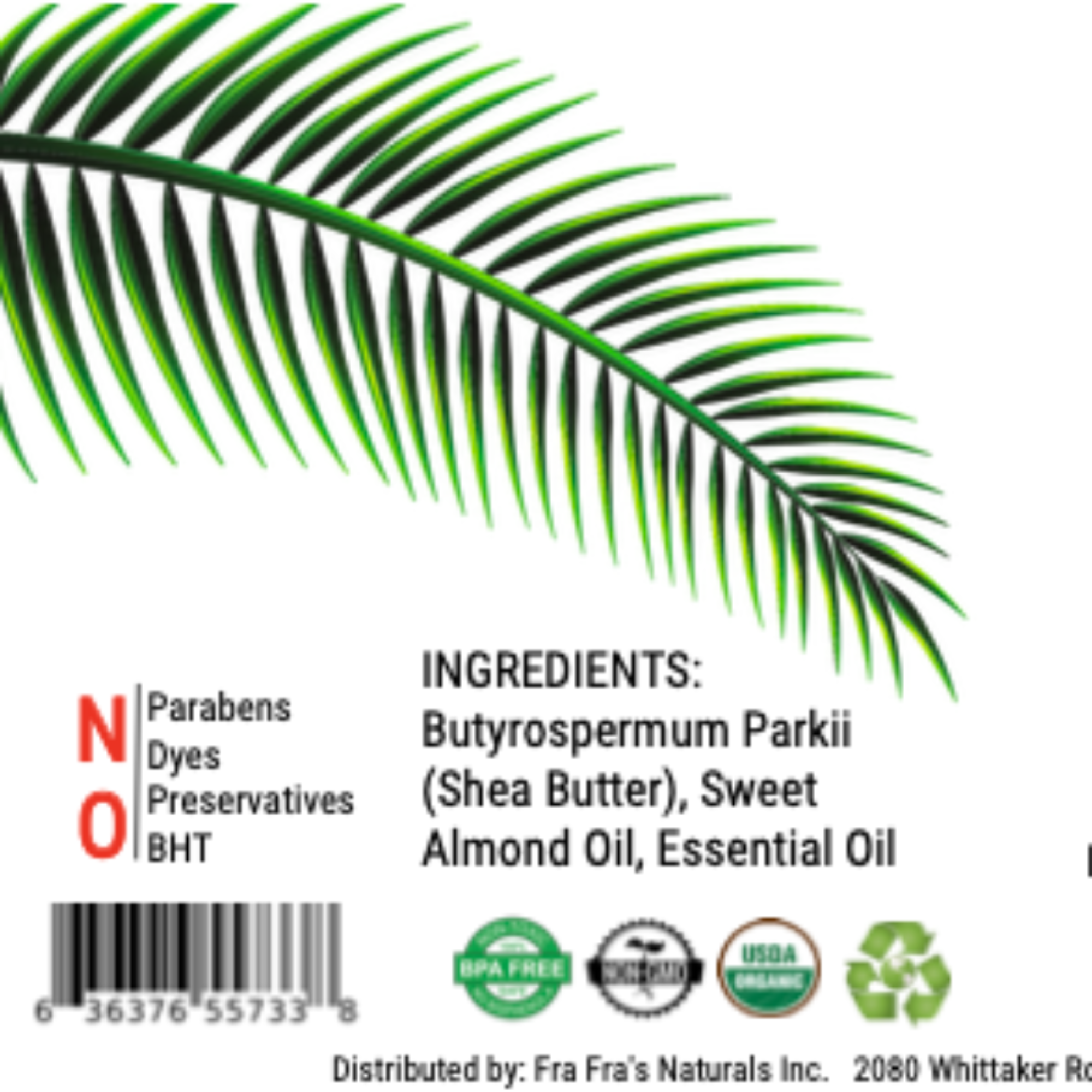 Fra Fra's Mini's | Premium Raw Organic Whipped Shea Butter - Spicy Scents
Description
Are you on the hunt for a luxurious and nourishing skincare treat that'll leave your skin feeling silky smooth? Look no further than Fra Fra's Mini's Premium Raw Organic Whipped Shea Butter!
Crafted with care using only the finest organic ingredients, this whipped shea butter is blended with cold-pressed sweet almond oil and essential oils, creating a rich and creamy texture that glides effortlessly onto your skin. And the best part? Our spicy scent collection is sure to awaken your senses with invigorating aromas of nutmeg, black pepper, and ginger.
Not only does Fra Fra's Mini's offer a sensory indulgence, but it also provides a range of health benefits for your skin. Shea butter is known for its deep moisturizing and nourishing properties, while sweet almond oil helps to improve skin texture and even out tone. And with the added benefits of essential oils, your skin will feel rejuvenated and renewed with every use.
So why settle for ordinary when you can indulge in something truly extraordinary? Treat yourself to Fra Fra's Mini's Premium Raw Organic Whipped Shea Butter today and experience the ultimate in skincare luxury!
Shipping Info
Our company implements Carbon Neutral Shipping, and it's completely free for you! This implies that we finance reforestation projects and tree planting to neutralize the carbon dioxide released during the shipping process. These efforts aid in the removal of carbon from the atmosphere.
Fra Fra's Mini's | Premium Raw Organic Whipped Shea Butter - Spicy Scents