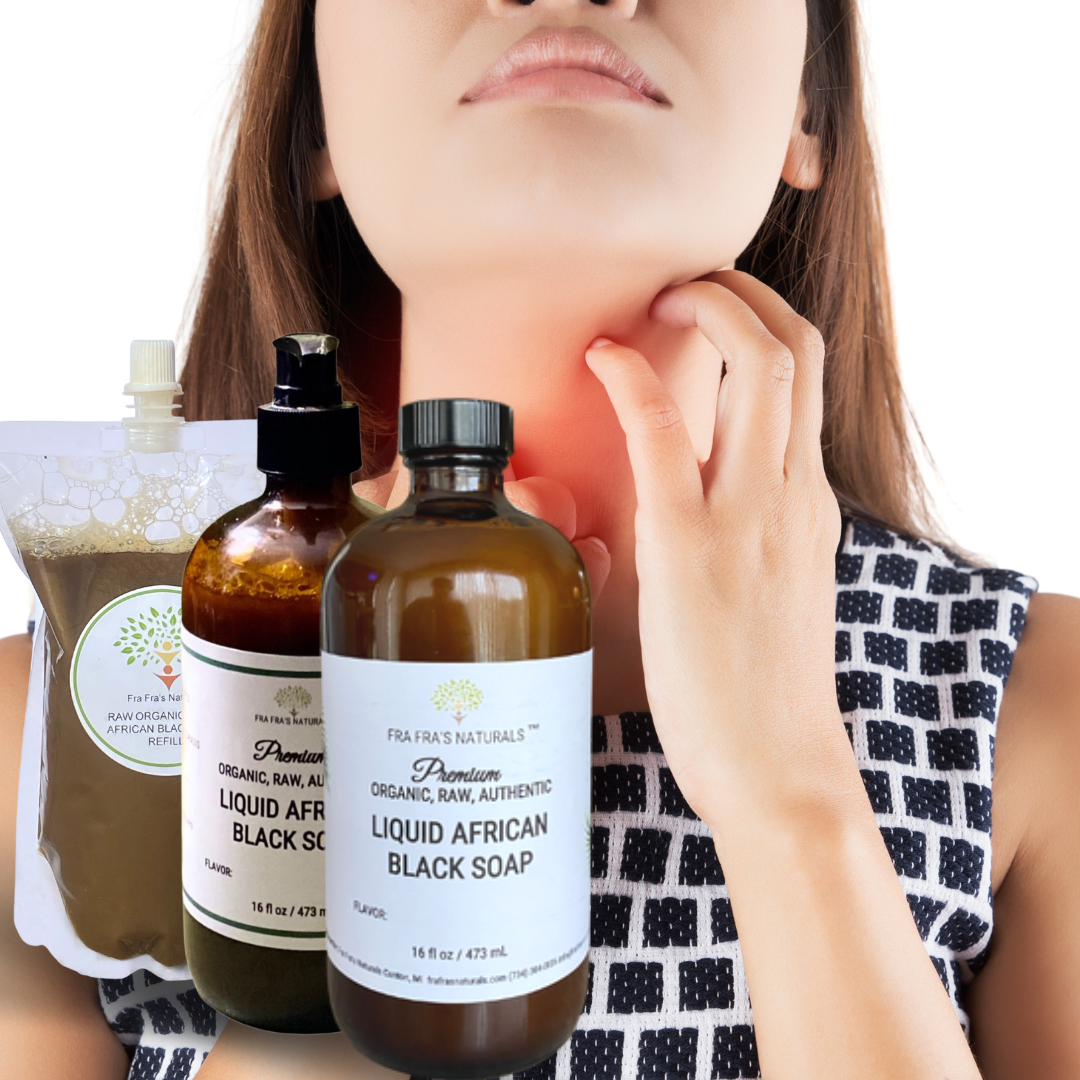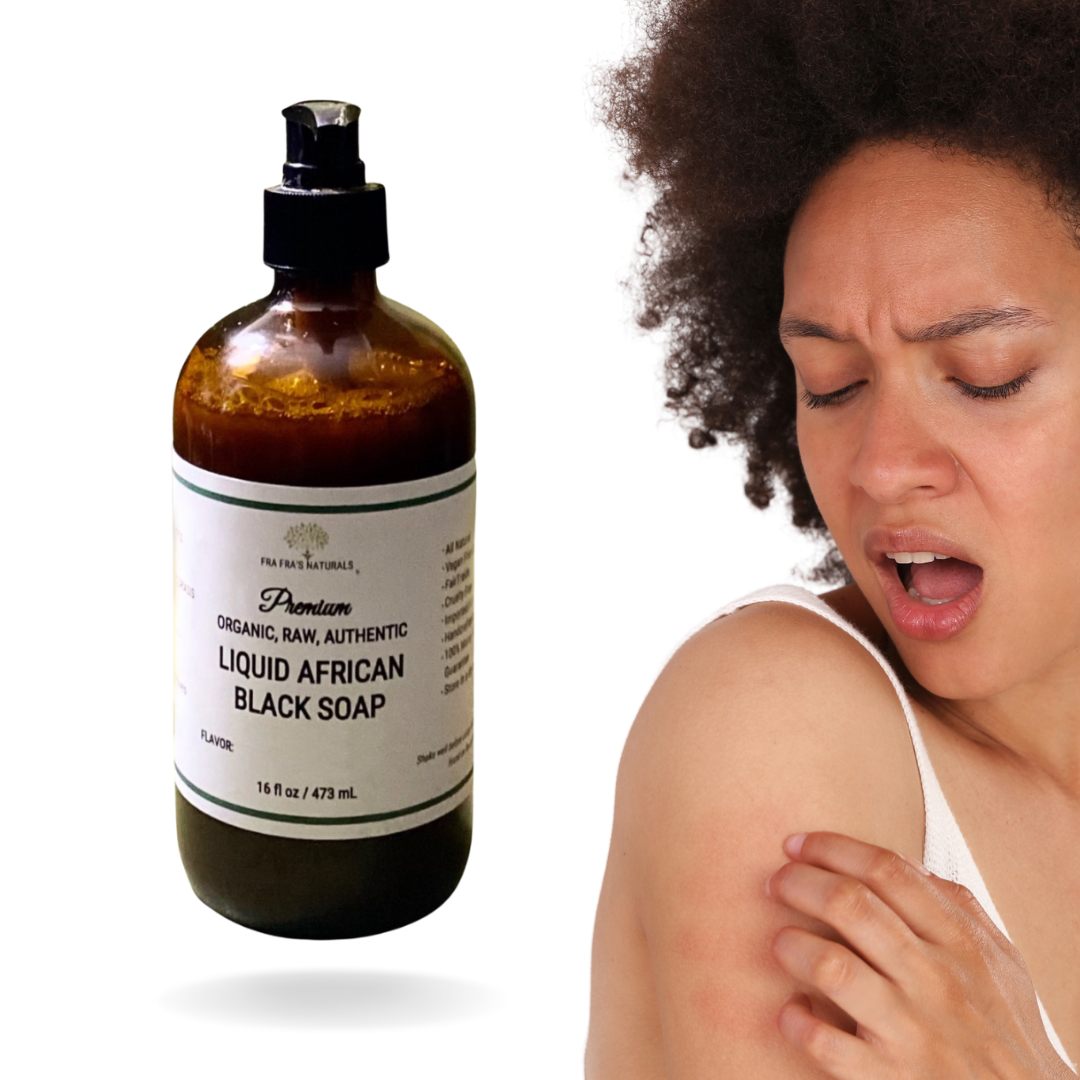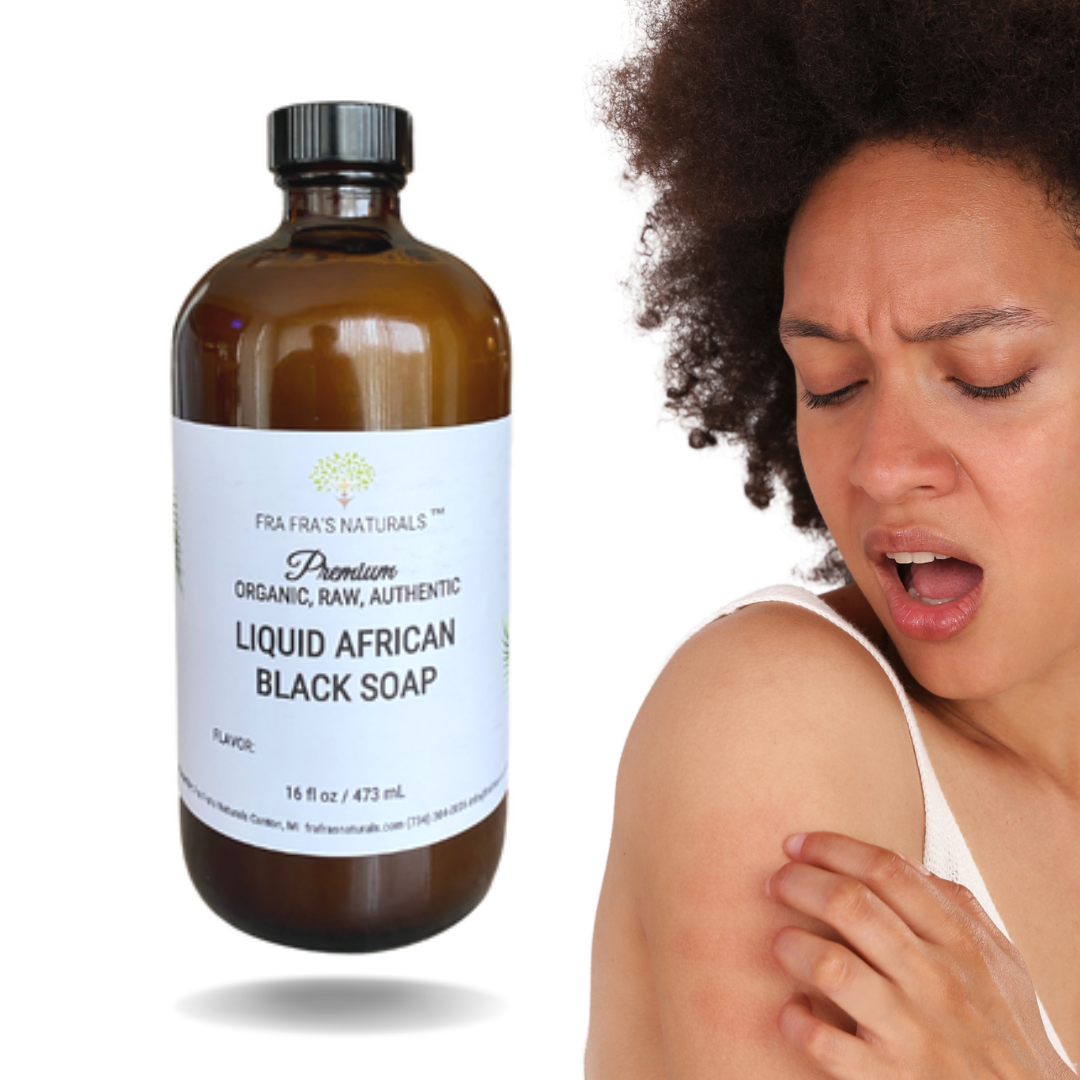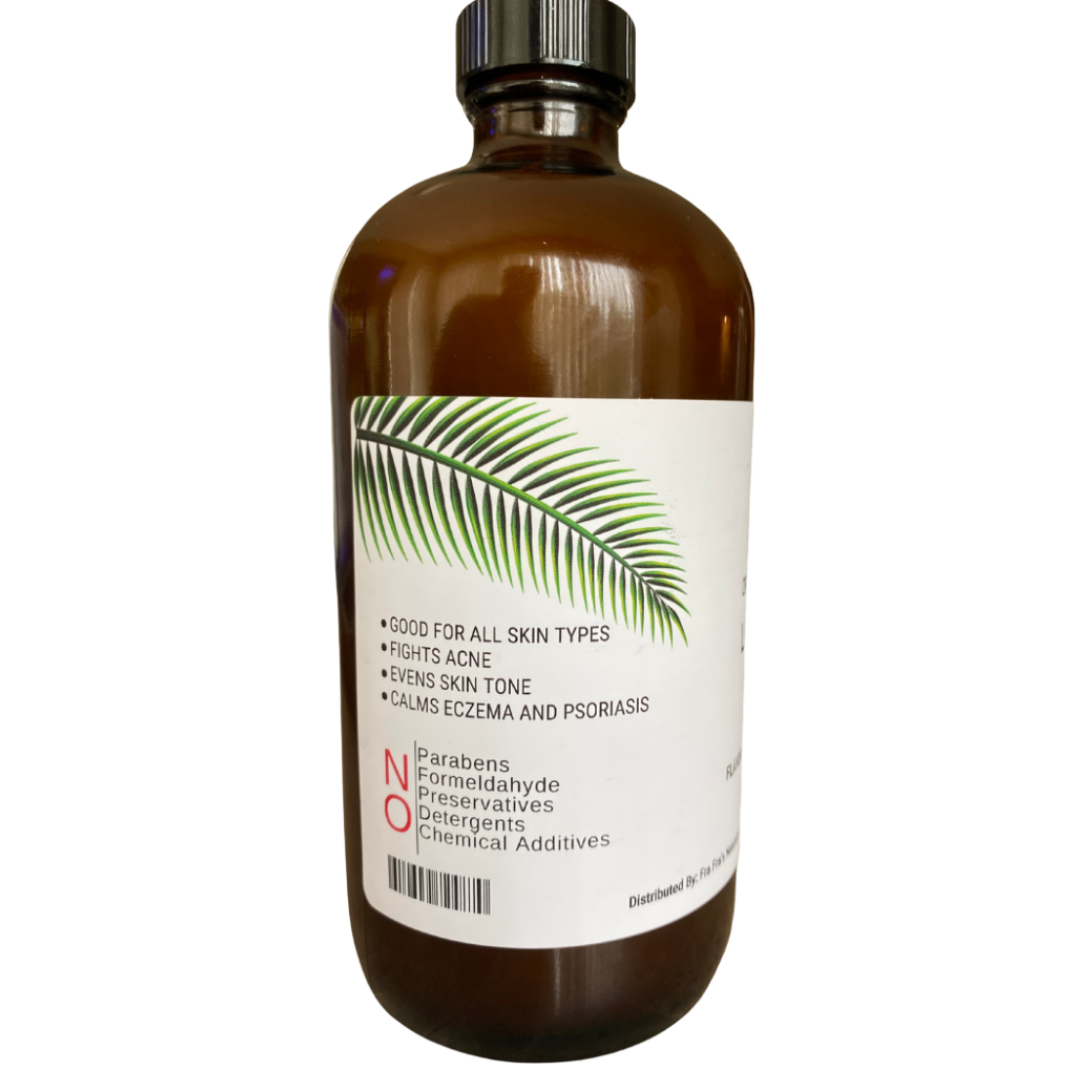 Fra Fra's Naturals | Premium Anti-Itch Liquid Black Soap Blend
Description
Welcome to Fra Fra's Naturals, where we bring you the best of nature's healing powers. Our Premium Anti-Itch Liquid Black Soap Blend is the perfect solution for those with irritated skin. Our soap is formulated with a unique blend of African Black Soap and essential oils such as Frankincense and Chamomile to provide a therapeutic cleansing experience.
This luxurious liquid soap is enriched with Shea Butter and Coconut Oil, which penetrates deeply into the skin to deliver superior hydration. Our soap is designed to treat dryness, eczema, acne, and psoriasis. It is also perfect for all hair types, making it a versatile addition to your beauty routine.
Our African Black Soap blend is known for its numerous benefits. It moisturizes dry skin and improves moisture retention, supports collagen production, prevents free radical damage, evens skin tone, balances skin pH levels, fights the bacteria that causes acne, reduces redness and swelling, minimizes scars and blemishes, soothes razor bumps, and acts as a gentle clarifying shampoo.
Our Premium Anti-Itch Liquid Black Soap Blend comes in a convenient 16 oz bottle, making it a long-lasting addition to your beauty routine. Our soap is gentle, yet effective, and will leave your skin feeling clean, refreshed, and silky smooth.
Say goodbye to irritated skin and hello to luxurious, healthy skin with Fra Fra's Naturals. Try our Premium Anti-Itch Liquid Black Soap Blend today and experience the benefits of natural healing. Order now and get ready to indulge in the therapeutic goodness of African Black Soap!
Shipping Info
Our company implements Carbon Neutral Shipping, and it's completely free for you! This implies that we finance reforestation projects and tree planting to neutralize the carbon dioxide released during the shipping process. These efforts aid in the removal of carbon from the atmosphere.
Fra Fra's Naturals | Premium Anti-Itch Liquid Black Soap Blend