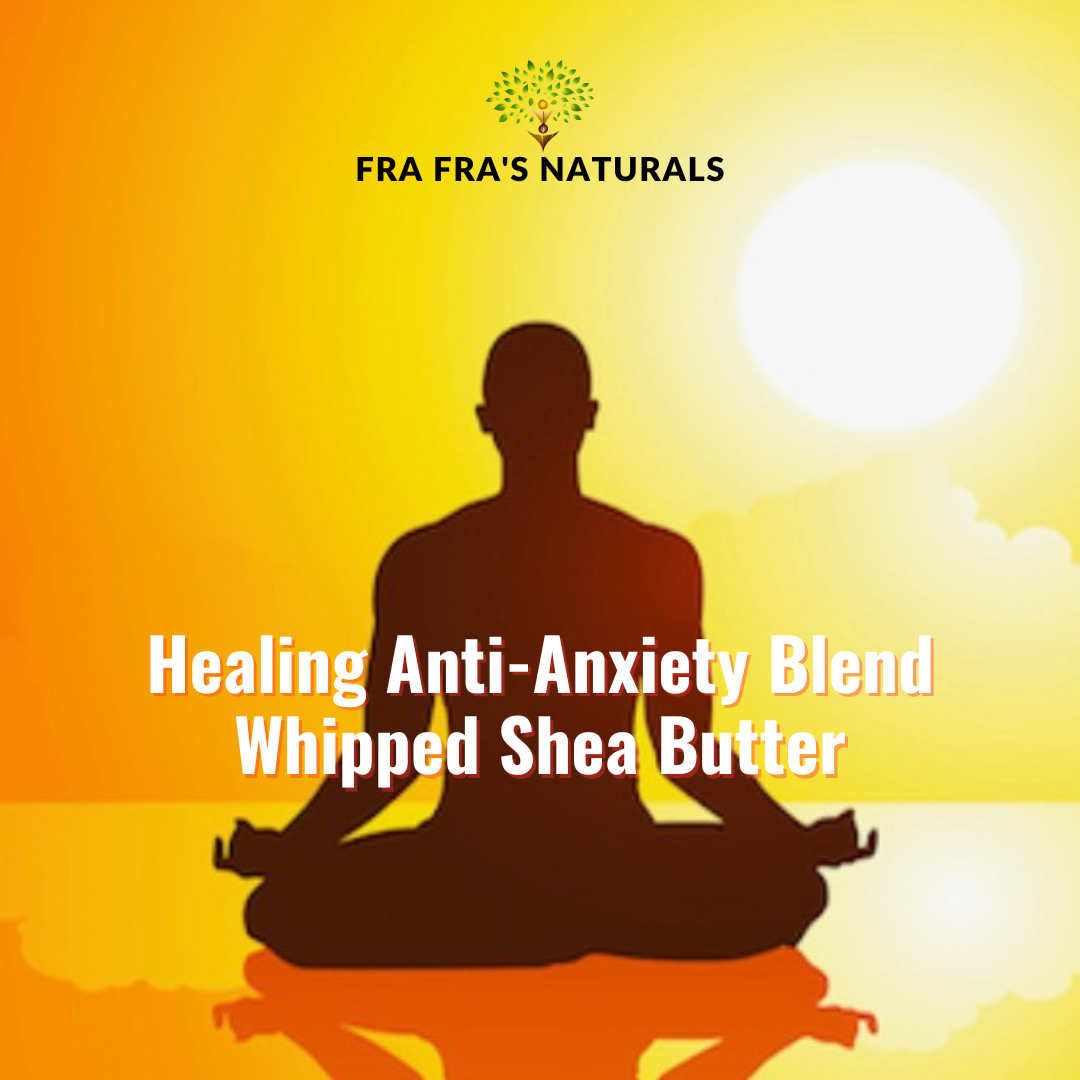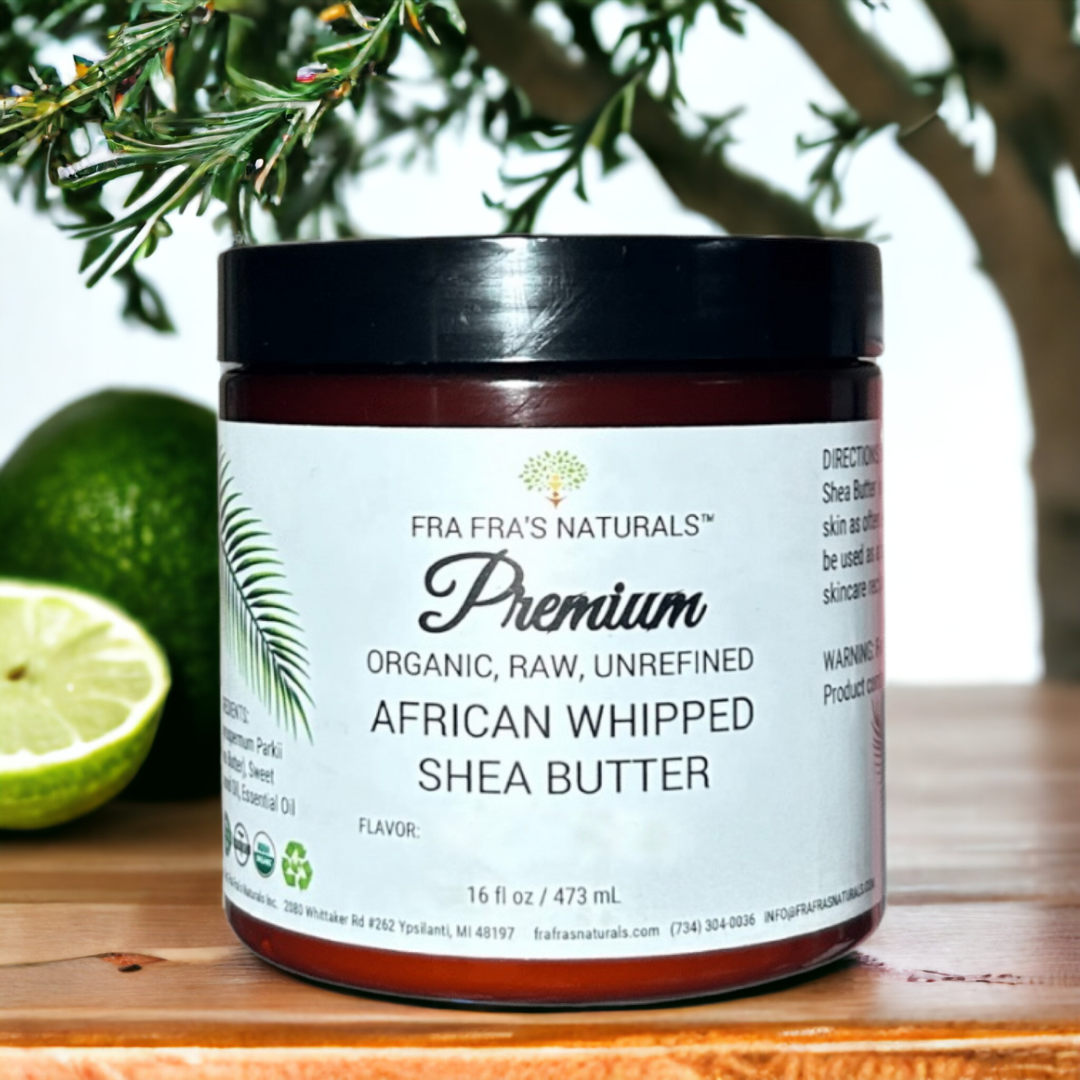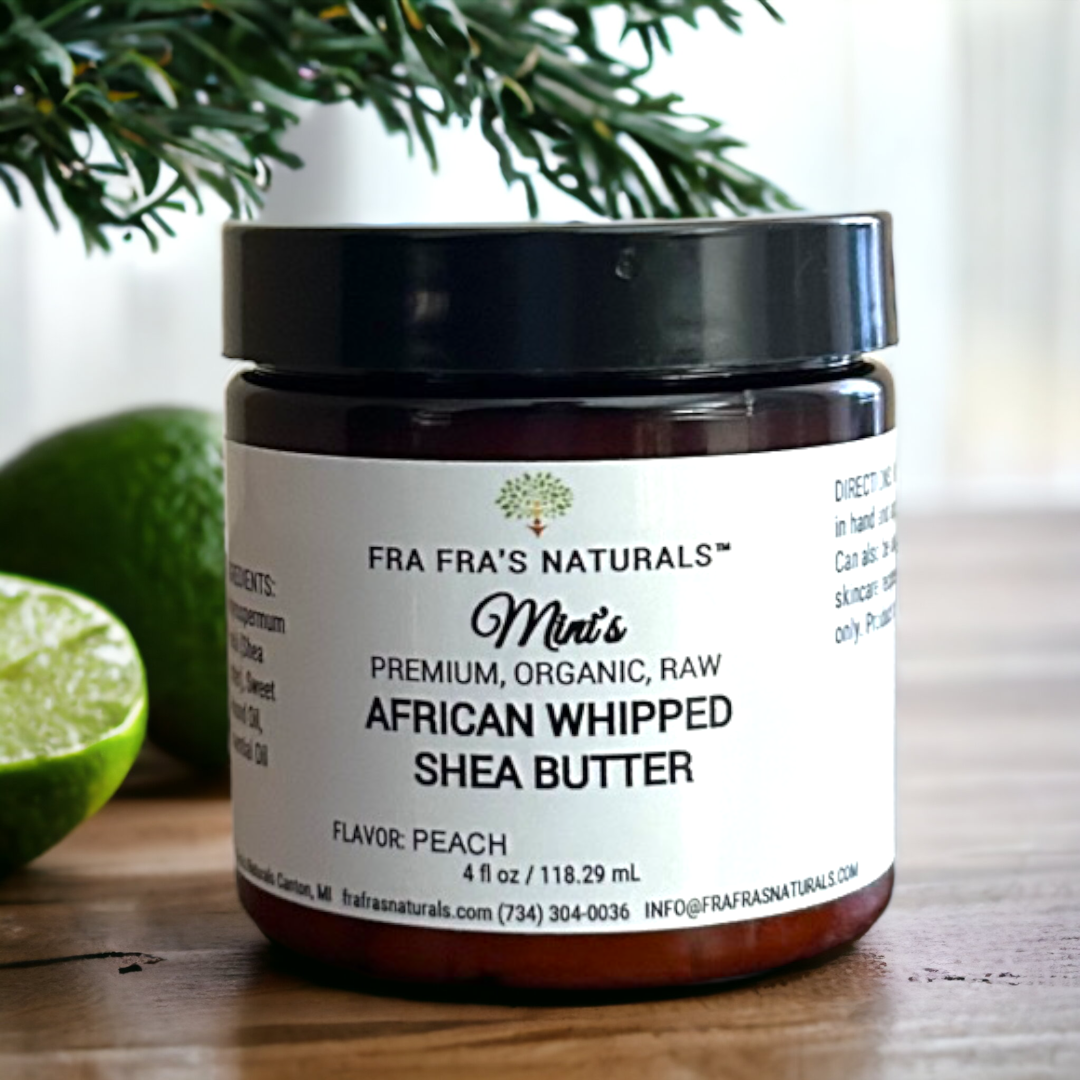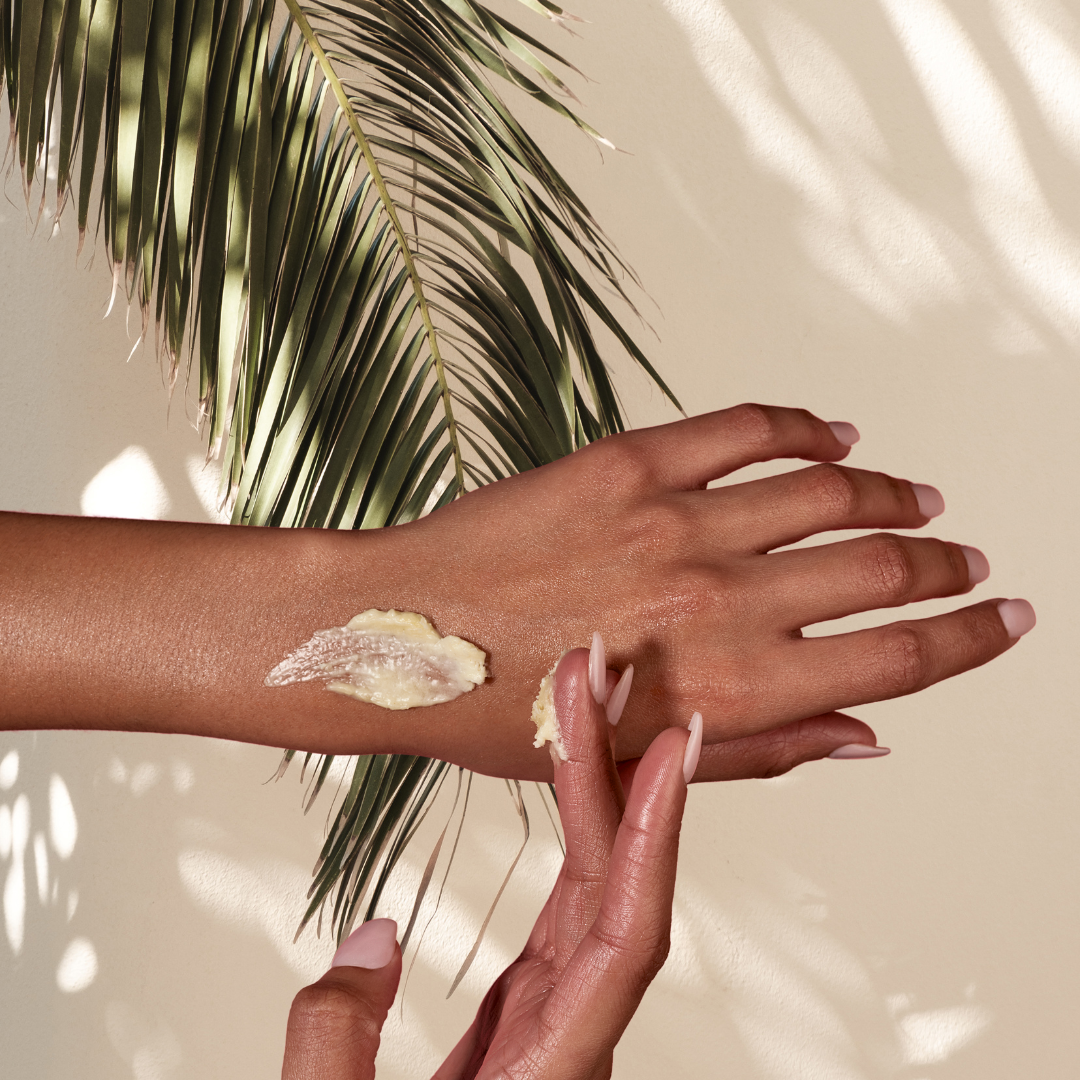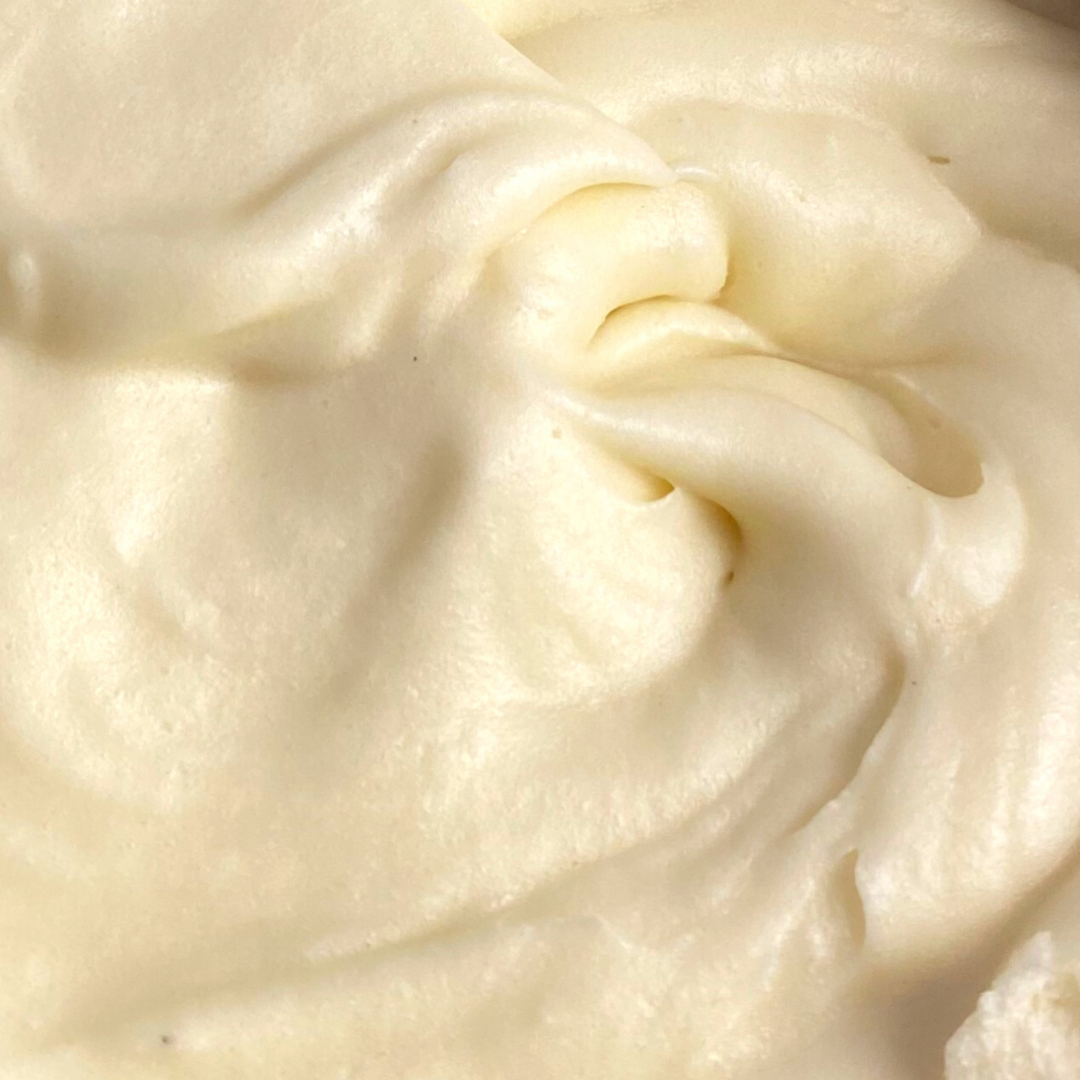 Fra Fra's Naturals | Premium Healing Anti-Anxiety Blend Whipped Raw Organic Shea Butter
Description
Welcome to the world of ultimate skin nourishment and mental tranquility! Fra Fra's Naturals proudly presents our Raw Organic Anti-Anxiety Blend Whipped Shea Butter, masterfully infused with calming Lime & Rosemary essential oils. Dive into a spa-like experience that not only leaves your skin feeling luxuriously soft but also alleviates your mind from everyday stress and anxiety.
---
Key Features:
🌱 Ultra-Hydrating Organic Shea Butter: Ethically sourced and organically harvested, our shea butter is designed to quench your skin's thirst, leaving it radiant and rejuvenated.
🌱 Patent-Pending Whipping Technique: Enjoy the fluffy, velvety texture that only our innovative, patent-pending whipping process can deliver.
🌱 Multi-purpose Magic: Ideal for skin, hair, and even as a stress-relief aromatherapy agent.
🌱 70+ Additional Scents: This Anti-Anxiety blend is just the tip of the iceberg. Explore our other captivating scents to elevate your self-care experience.
---
Lime & Rosemary Essential Oils: The Anxiety-Busting Duo
🍋 Lime Essential Oil: Known for its uplifting properties, lime essential oil is an aromatic powerhouse that helps elevate your mood and alleviate stress. It contains compounds that have been studied for their potential to reduce feelings of anxiety and uplift the spirit.
🌿 Rosemary Essential Oil: Celebrated for its calming effects, Rosemary essential oil is not only aromatic but also therapeutic. It helps in reducing anxiety by soothing the nervous system and promoting a sense of mental clarity.
---
Usage Instructions:
Apply a small amount of this luxurious whipped Shea butter to your hands, and gently massage into your skin or hair. For best results, use after bathing to lock in moisture. Alternatively, open the jar and simply breathe in deeply for a moment of anti-anxiety aromatherapy.
---
Note: As with any skin or aromatherapy product, please do a patch test first to ensure there are no allergic reactions.
Shipping Info
Our company implements Carbon Neutral Shipping, and it's completely free for you! This implies that we finance reforestation projects and tree planting to neutralize the carbon dioxide released during the shipping process. These efforts aid in the removal of carbon from the atmosphere.
Fra Fra's Naturals | Premium Healing Anti-Anxiety Blend Whipped Raw Organic Shea Butter