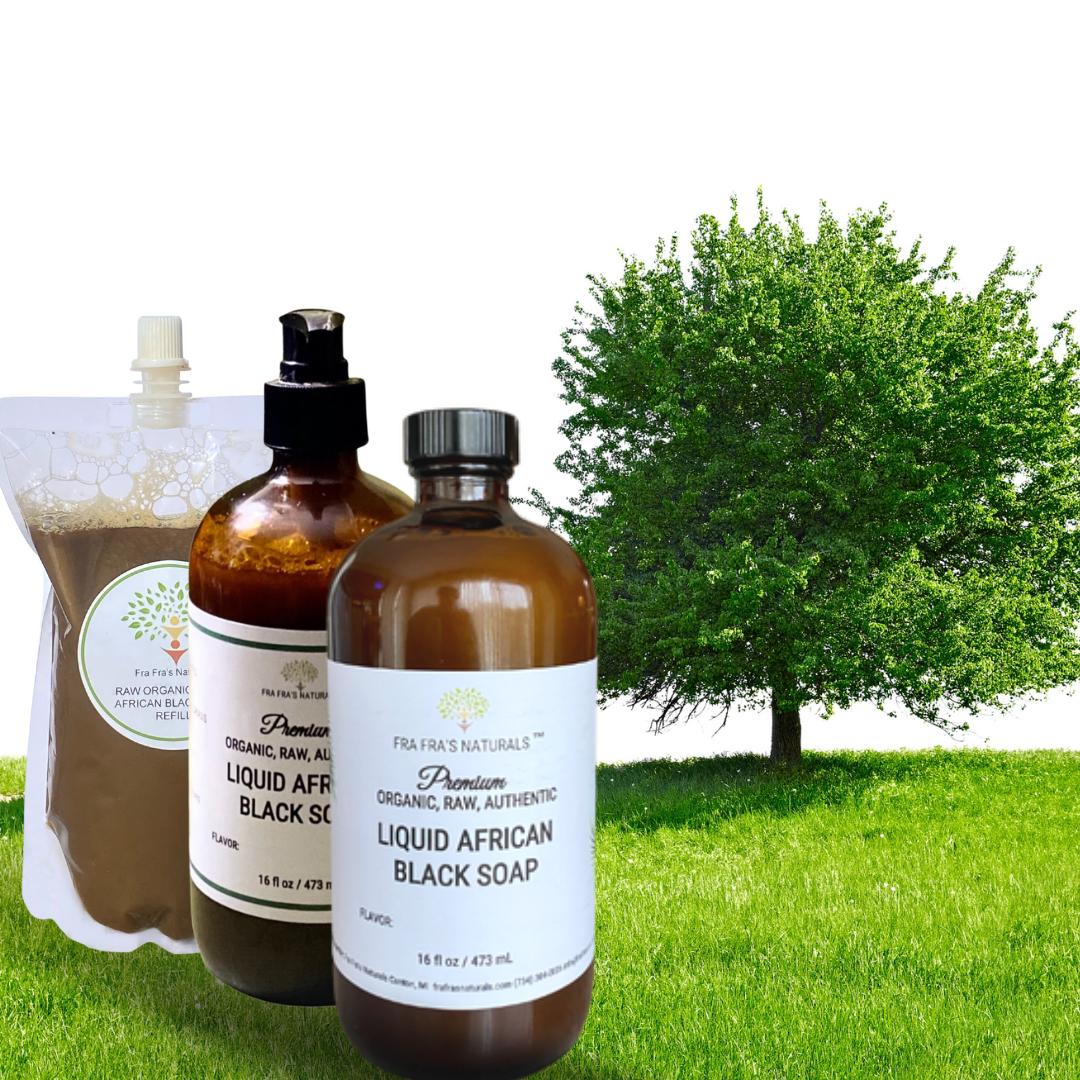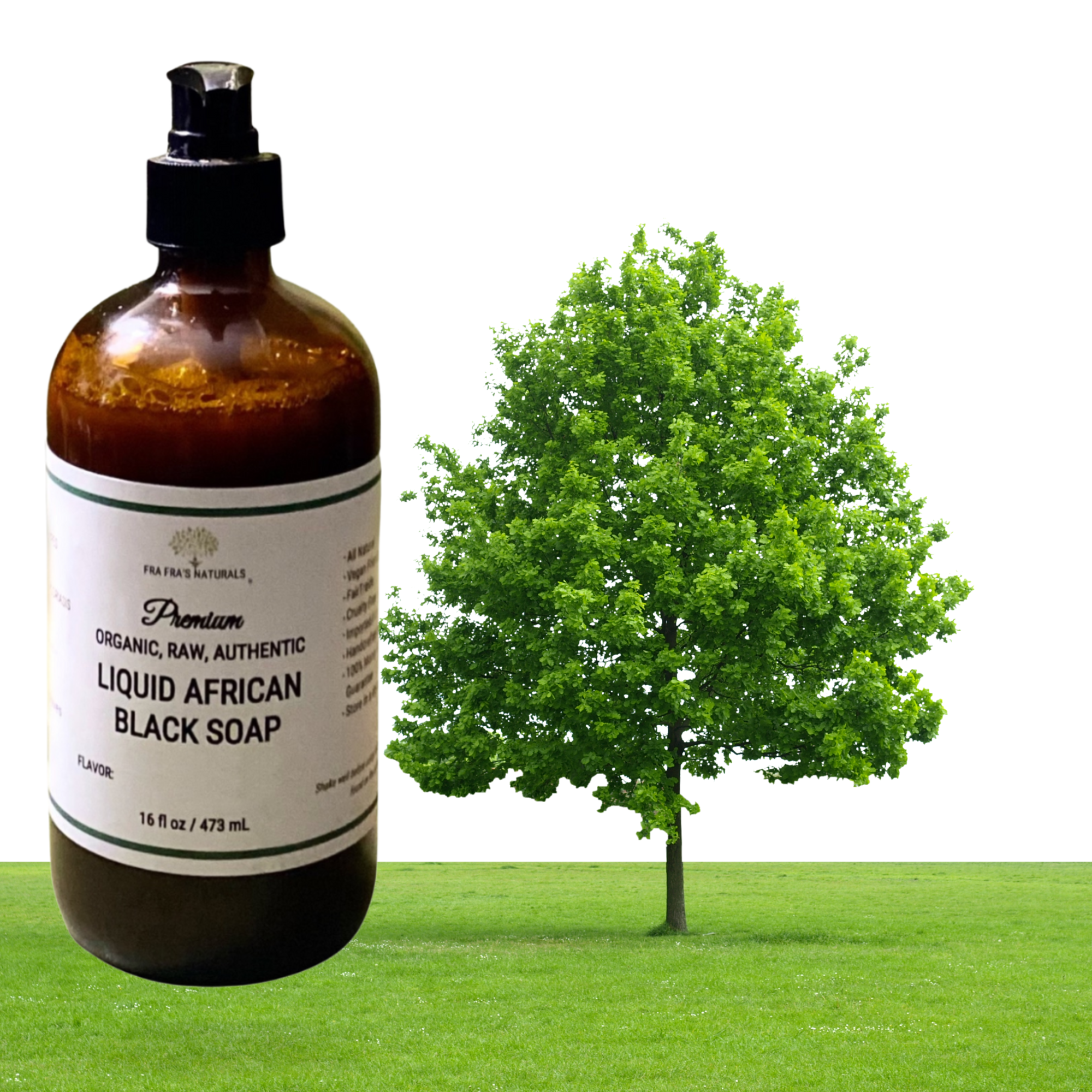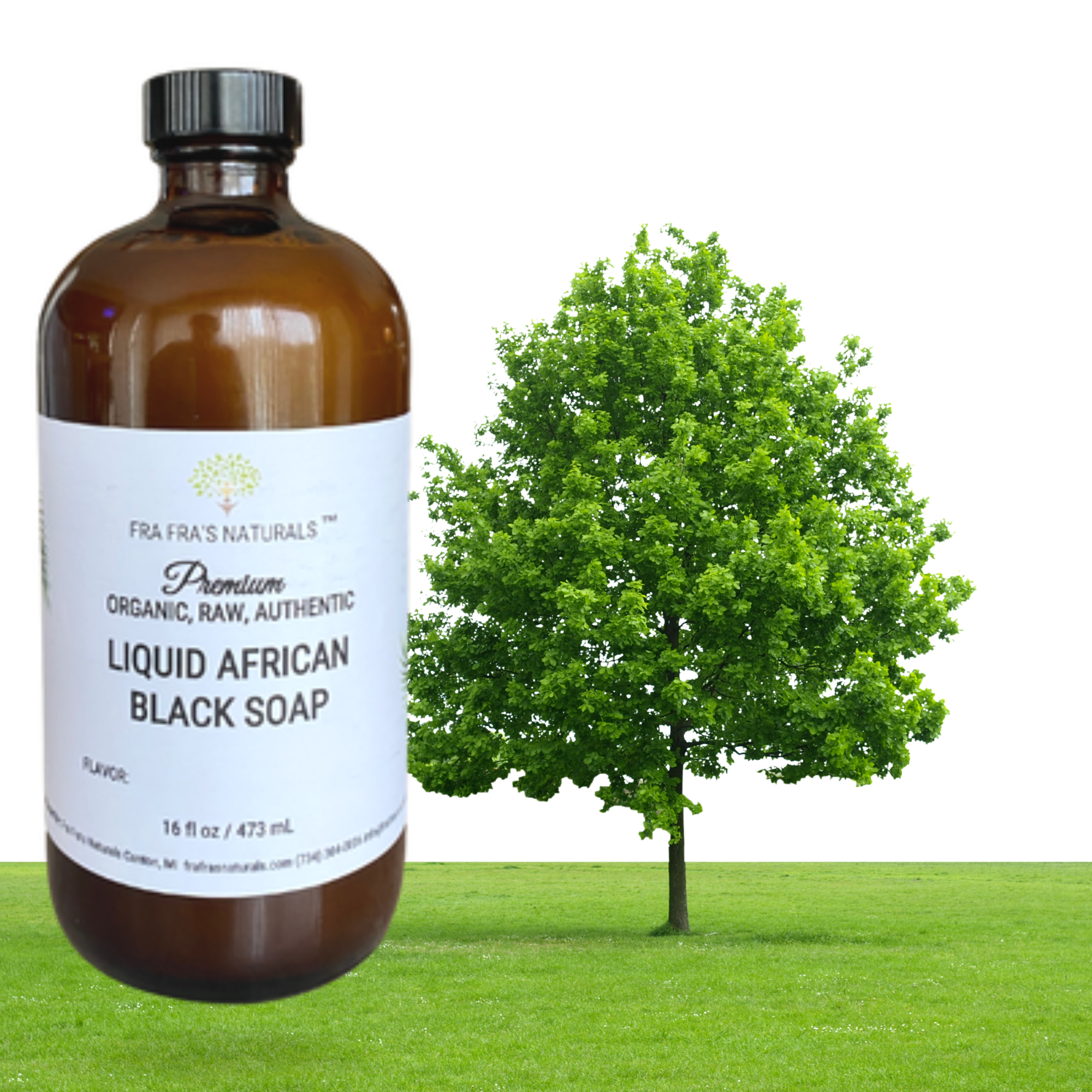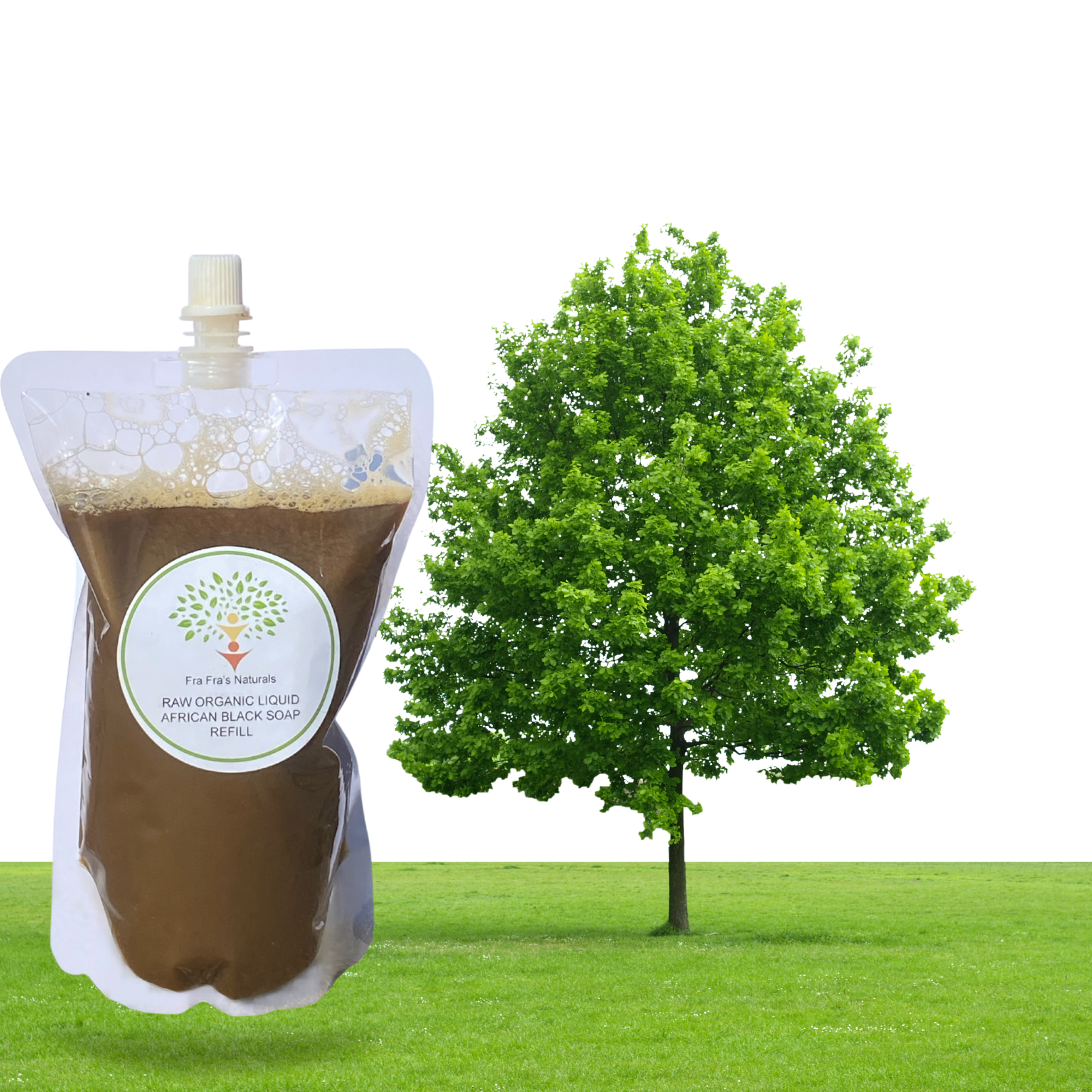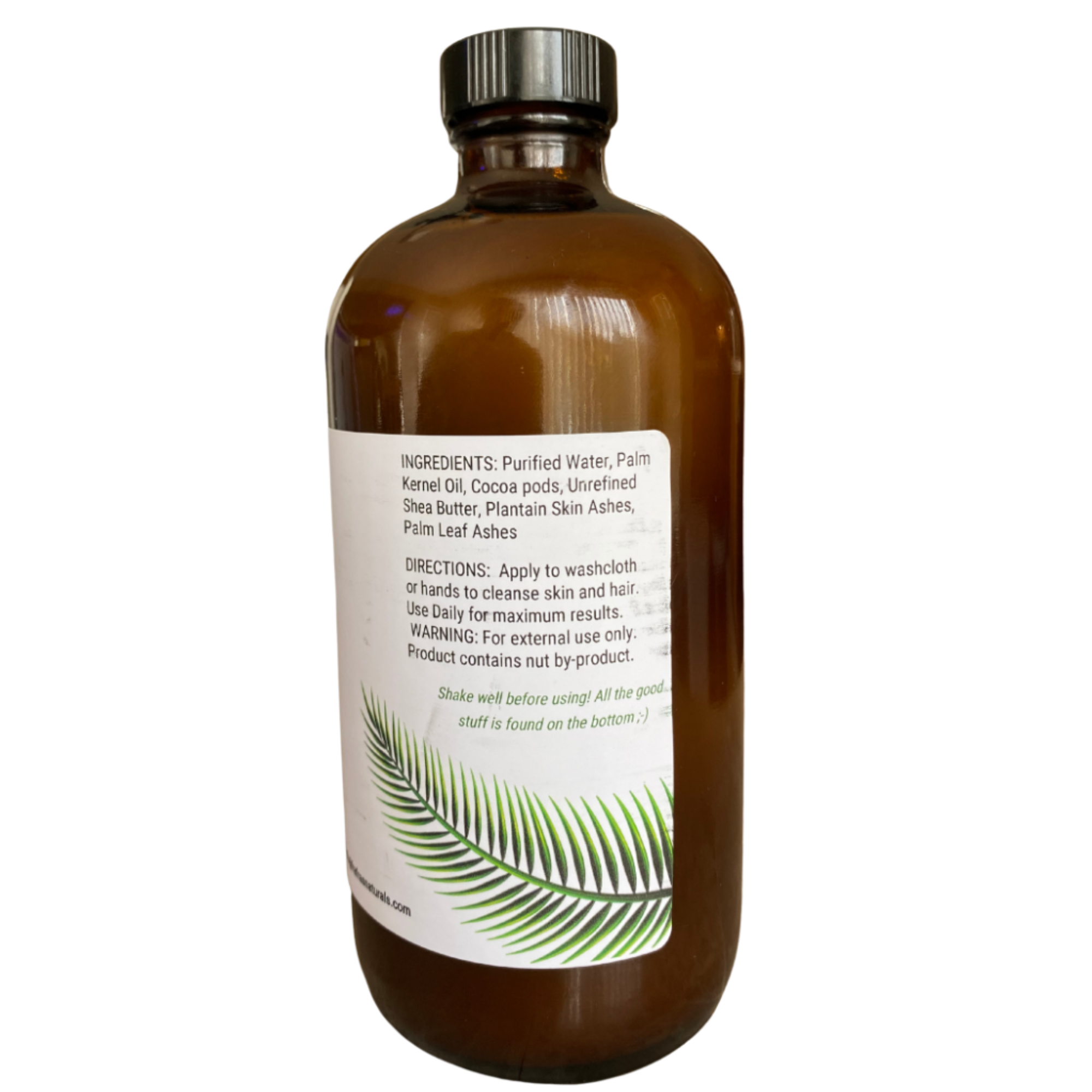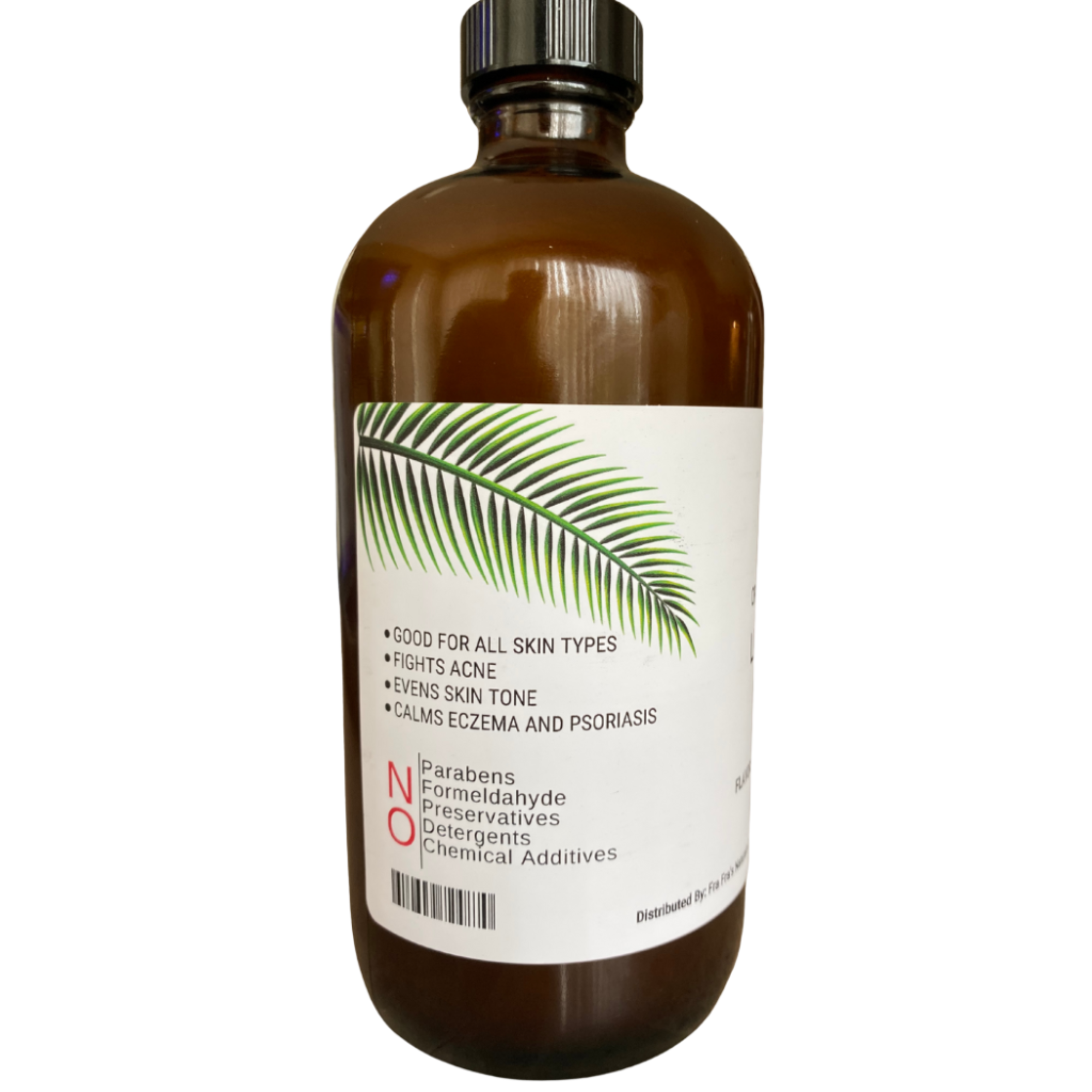 Fra Fra's Naturals | Premium Organic Raw Liquid African Black Soap - Camphor Scents
Description
Welcome to Fra Fra's Naturals, where nature meets luxury. As nature lovers we know how important it is to take care of your skin with organic products that are gentle on both your skin and the environment. That's why we are excited to introduce you to our Premium Organic Raw Liquid African Black Soap.
Our liquid black soap is completely organic and toxin-free, making it perfect for all skin and hair types and conditions. This soap is a natural source of Vitamins A & E, Iron, and provides a fresh, cooling sensation with a variety of medicinal scents to choose from.
But what sets our soap apart is its ability to moisturize dry skin while improving moisture retention, supporting collagen production, preventing free radical damage, balancing skin pH levels, fighting bacteria that cause acne, reducing redness and swelling, minimizing scars and blemishes, and even soothing razor bumps. It's not just a soap, it's a rejuvenating experience!
To use, simply pour a small amount of the liquid black soap on your palm, wash cloth, sponge, or loofah. Bring the soap to a lather and apply it to your skin and hair. Gently massage it into your skin and rinse. It's that easy!
Please keep in mind that our product is for external use only. To maintain freshness, store it in a cool place and out of direct sunlight.
By choosing Fra Fra's Naturals Premium Organic Raw Liquid African Black Soap, you're not only taking care of your skin, but you're also helping the environment and choosing a vegan product. So go ahead, indulge in luxury, and enjoy the benefits of organic skincare with Fra Fra's Naturals.
Shipping Info
Our company implements Carbon Neutral Shipping, and it's completely free for you! This implies that we finance reforestation projects and tree planting to neutralize the carbon dioxide released during the shipping process. These efforts aid in the removal of carbon from the atmosphere.
Fra Fra's Naturals | Premium Organic Raw Liquid African Black Soap - Camphor Scents