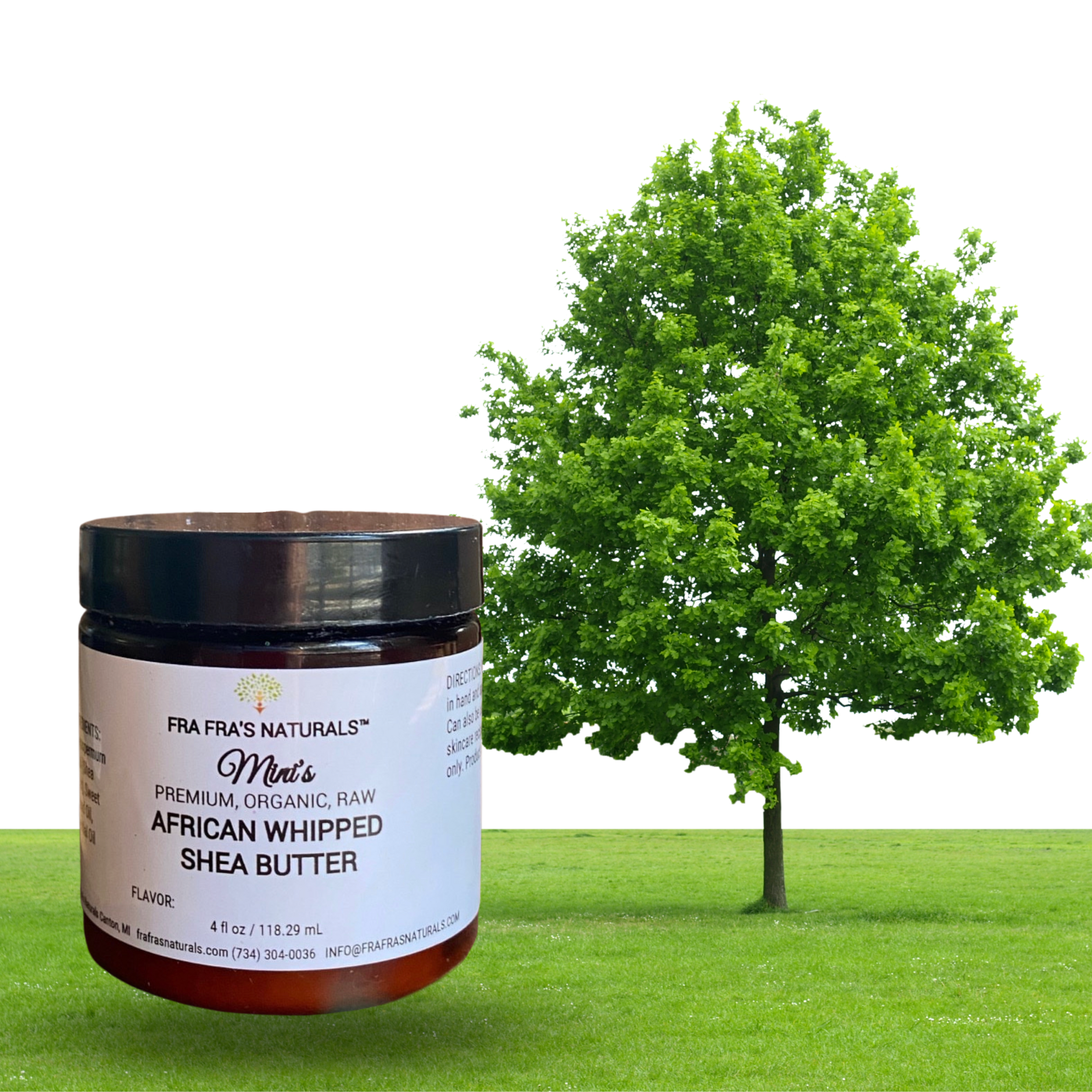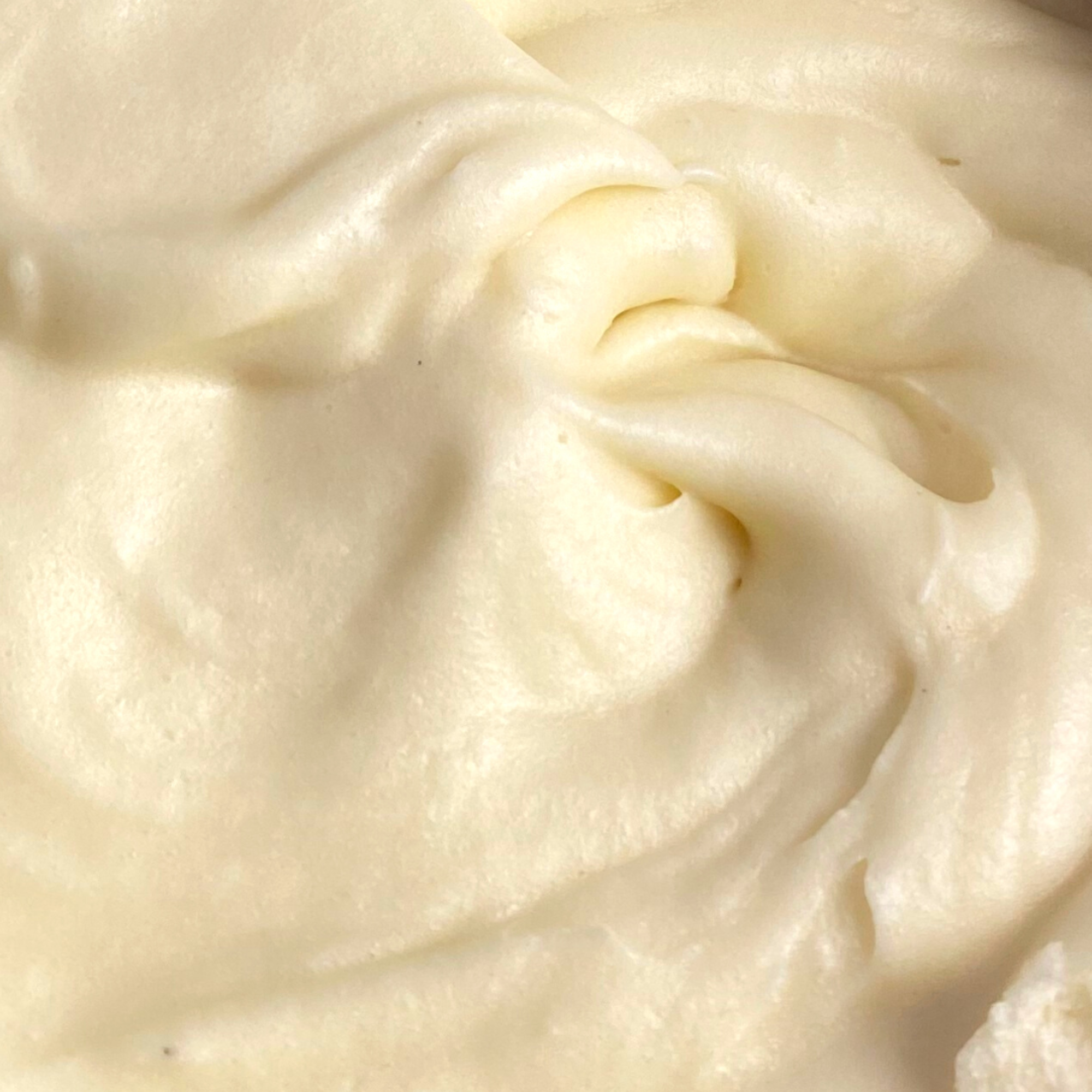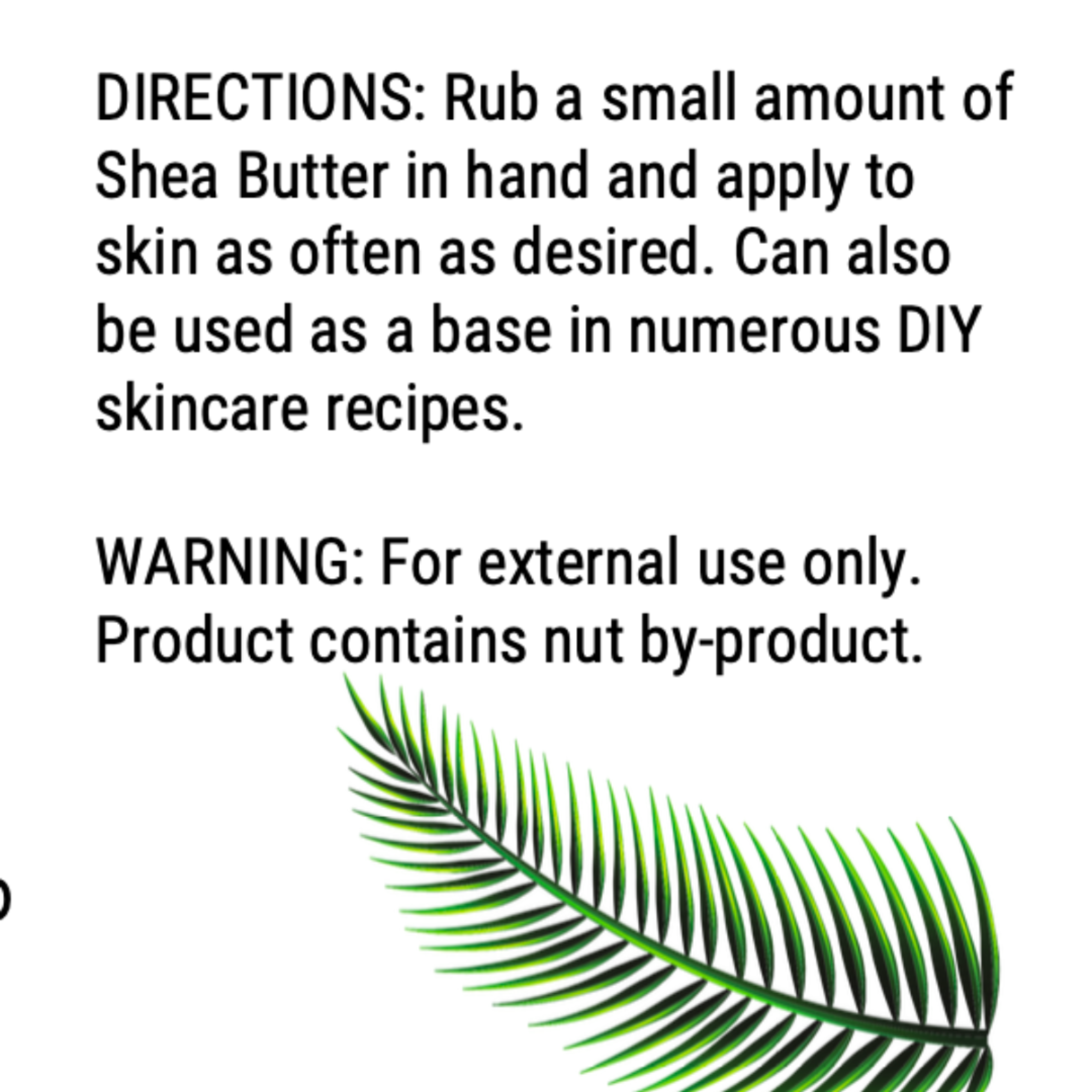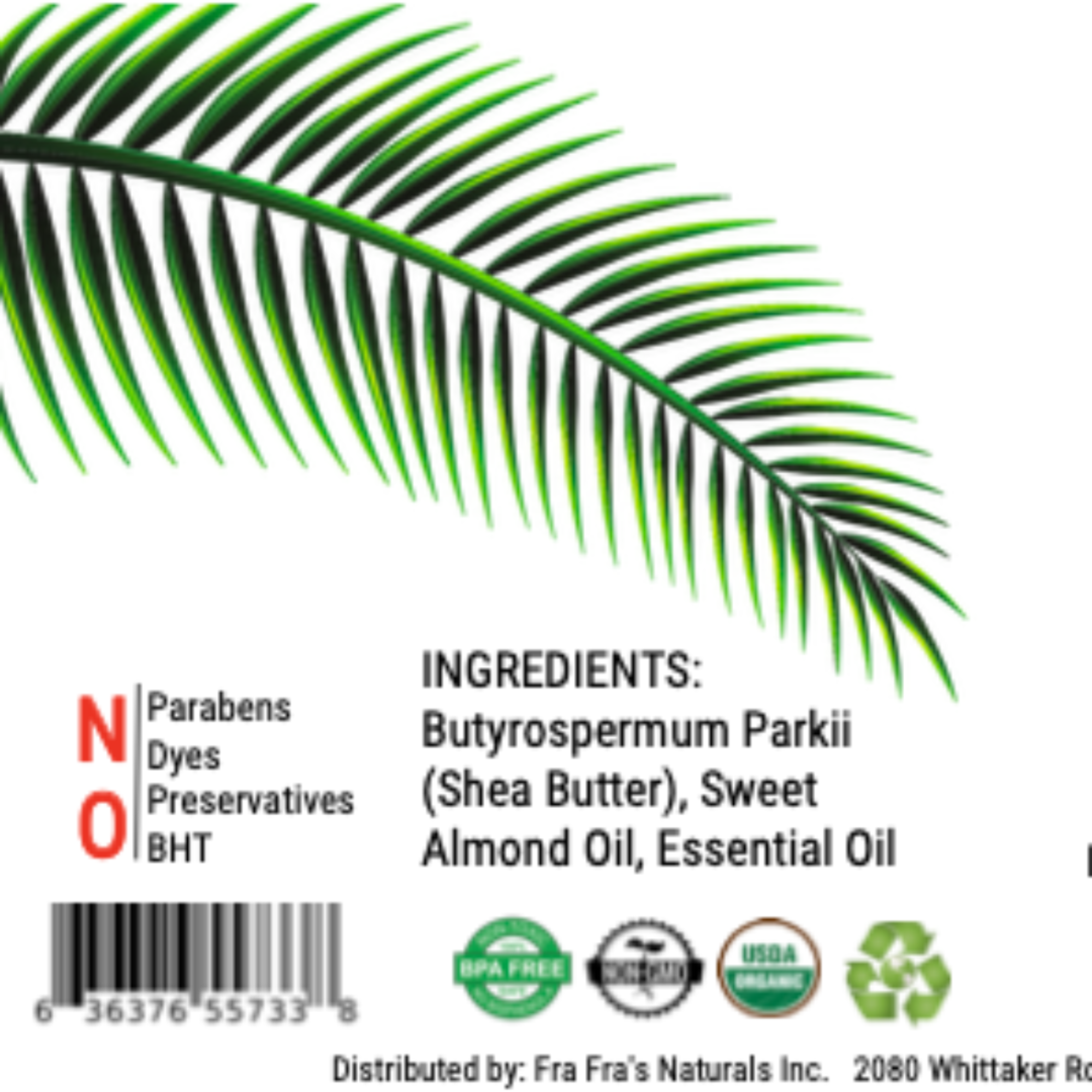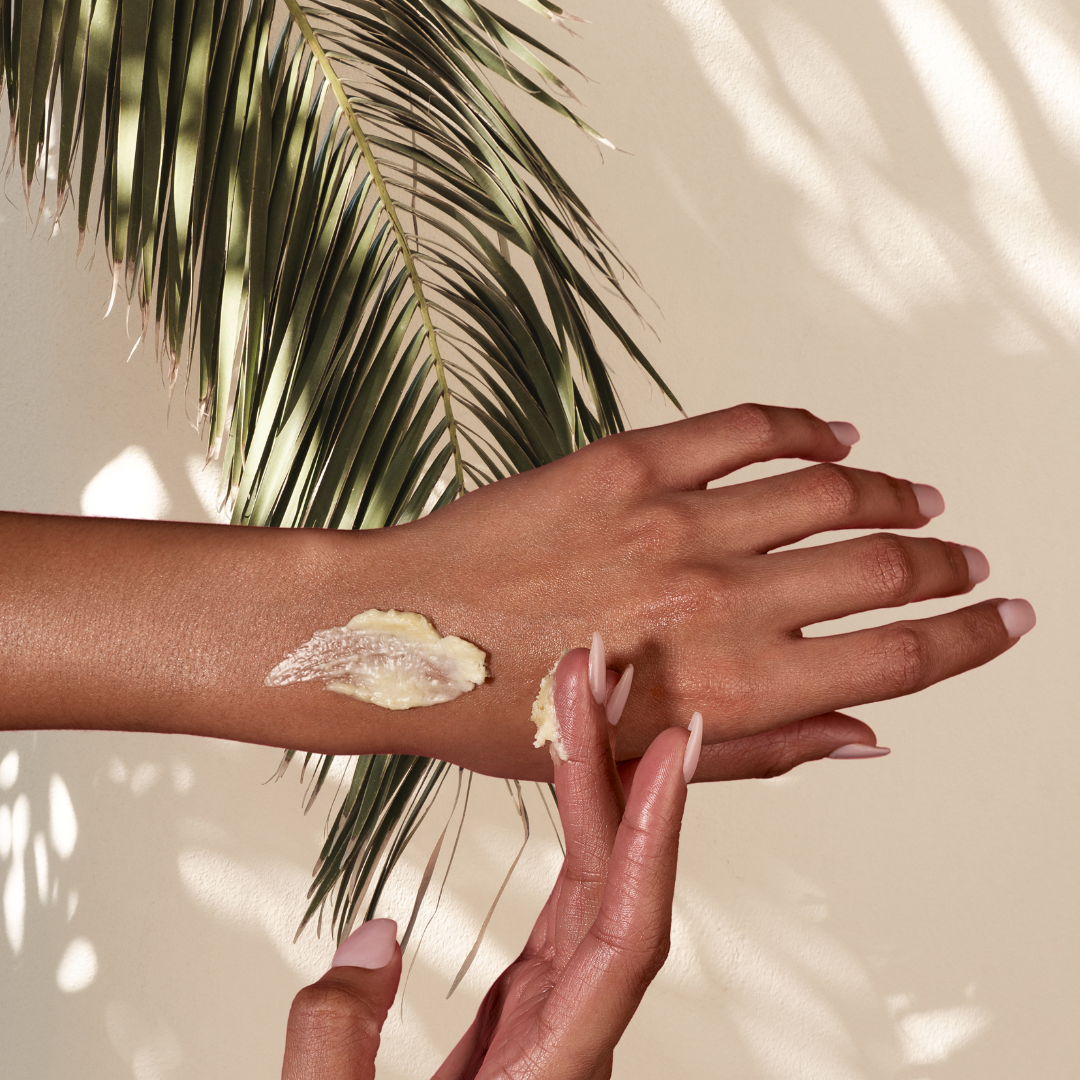 Fra Fra's Naturals | Premium Raw Organic Whipped Shea Butter - Camphor Scents
Description
Fra Fra's Naturals | Premium Raw Organic Whipped Shea Butter
Choose from a variety of medicinal scents that provide a fresh, cooling sensation.
 PRODUCT DESCRIPTION

Fra Fra's Naturals premium whipped Shea Butter is all natural raw unrefined Shea butter made by hand by the women of Ghana using a centuries old recipe. Gentle, moisturizing, slightly nutty, Shea butter is a powerhouse skincare staple. Our products are free from dangerous chemical additives and preservatives, and is excellent for all skin types. Triple whipped and infused with grade A organic Sweet Almond oil, this nurturing body butter absorbs quickly and easily leaving skin smooth, nourished and refreshed.
COMMON USES:
Use Shea butter to moisturize, soothe and nourish skin and hair.

Treats dry skin, eczema, stretch marks, burns, wrinkles and diaper rash, scars & skin discolorations.

Moisturizes and Heals Skin – relieves symptoms of extreme dryness, psoriasis, eczema, dermatitis, skin allergies, wrinkles and blemishes
Anti-inflammatory Properties - provides relief from swelling and arthritis
Strengthens cuticles and nails
Hair conditioner for dry and brittle hair
Natural Sunscreen (due to its rich content of vitamin E and D). It reduce the effects of UV damage on the skin
DIRECTIONS:
Rub a small amount of Fra Fra's Naturals Whipped Shea Butter between your hands and apply directly to skin and hair as often as desired. Can also be used as a base in numerous DIY skincare recipes. 
WARNING:
For external use only. Product contains nut by-product. The texture of whipped Shea butter will change when exposed to fluctuating temperatures. To maintain texture and freshness store in a cool place inside and out of direct sunlight.
PRODUCT SIZE
16oz
Shipping Info
Our company implements Carbon Neutral Shipping, and it's completely free for you! This implies that we finance reforestation projects and tree planting to neutralize the carbon dioxide released during the shipping process. These efforts aid in the removal of carbon from the atmosphere.
Fra Fra's Naturals | Premium Raw Organic Whipped Shea Butter - Camphor Scents