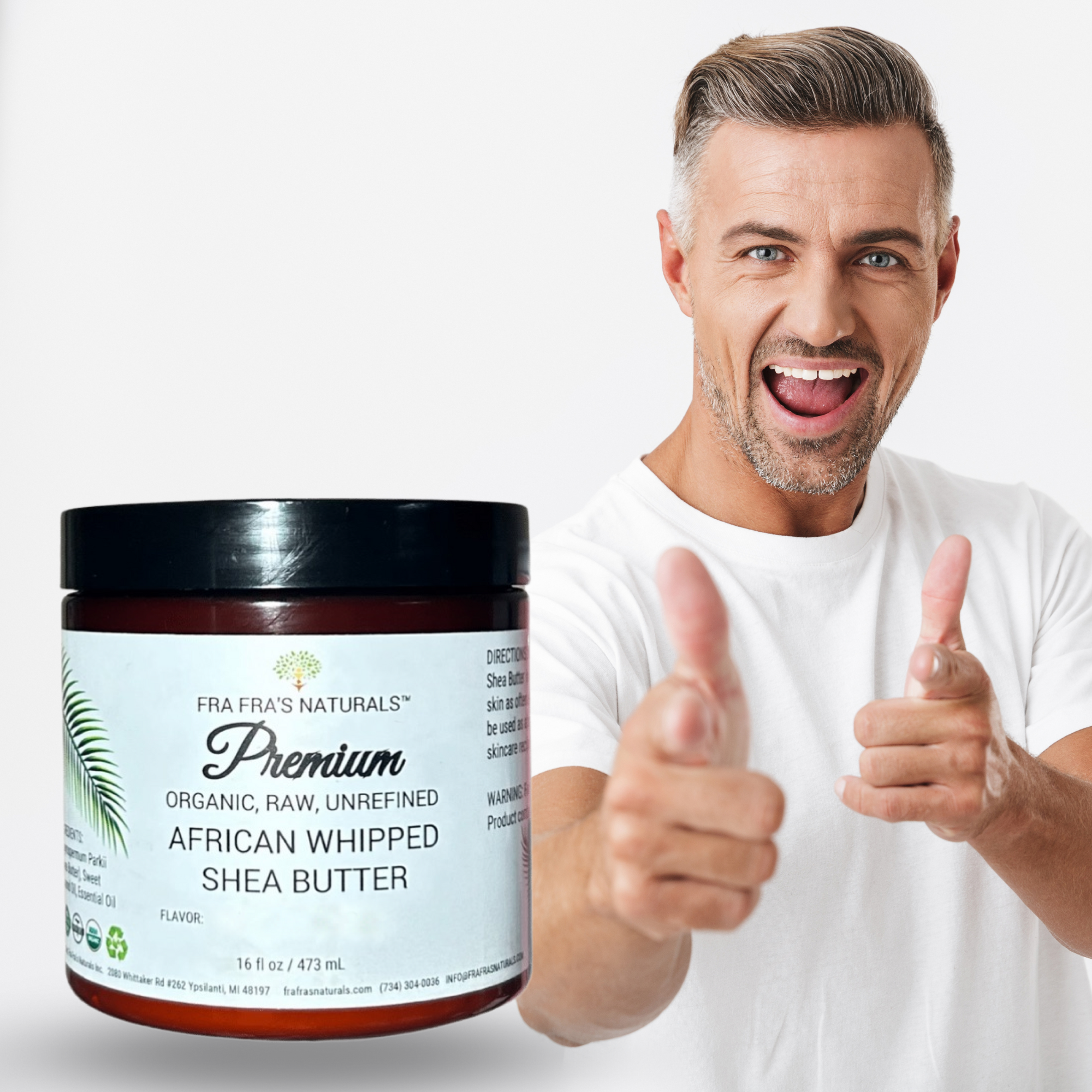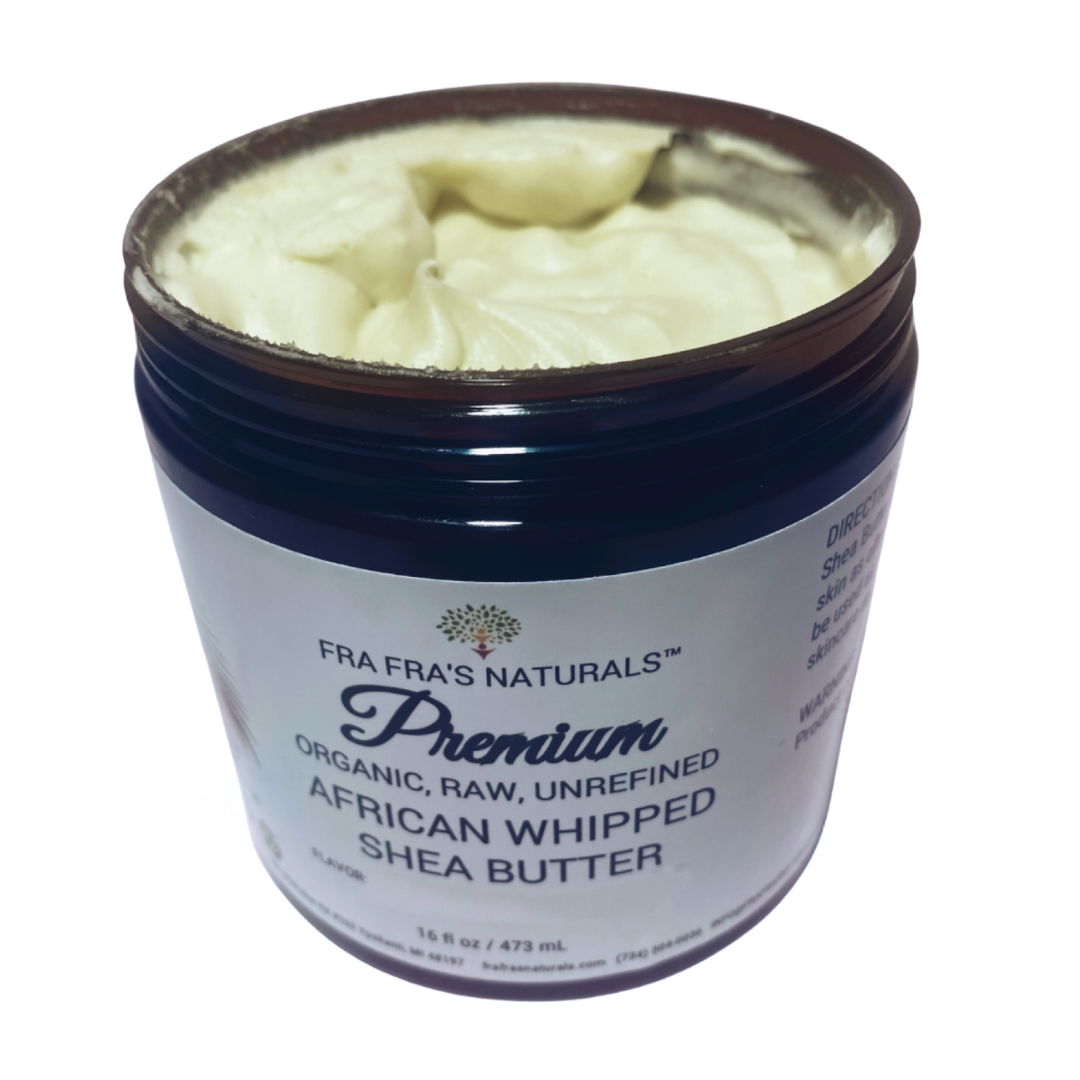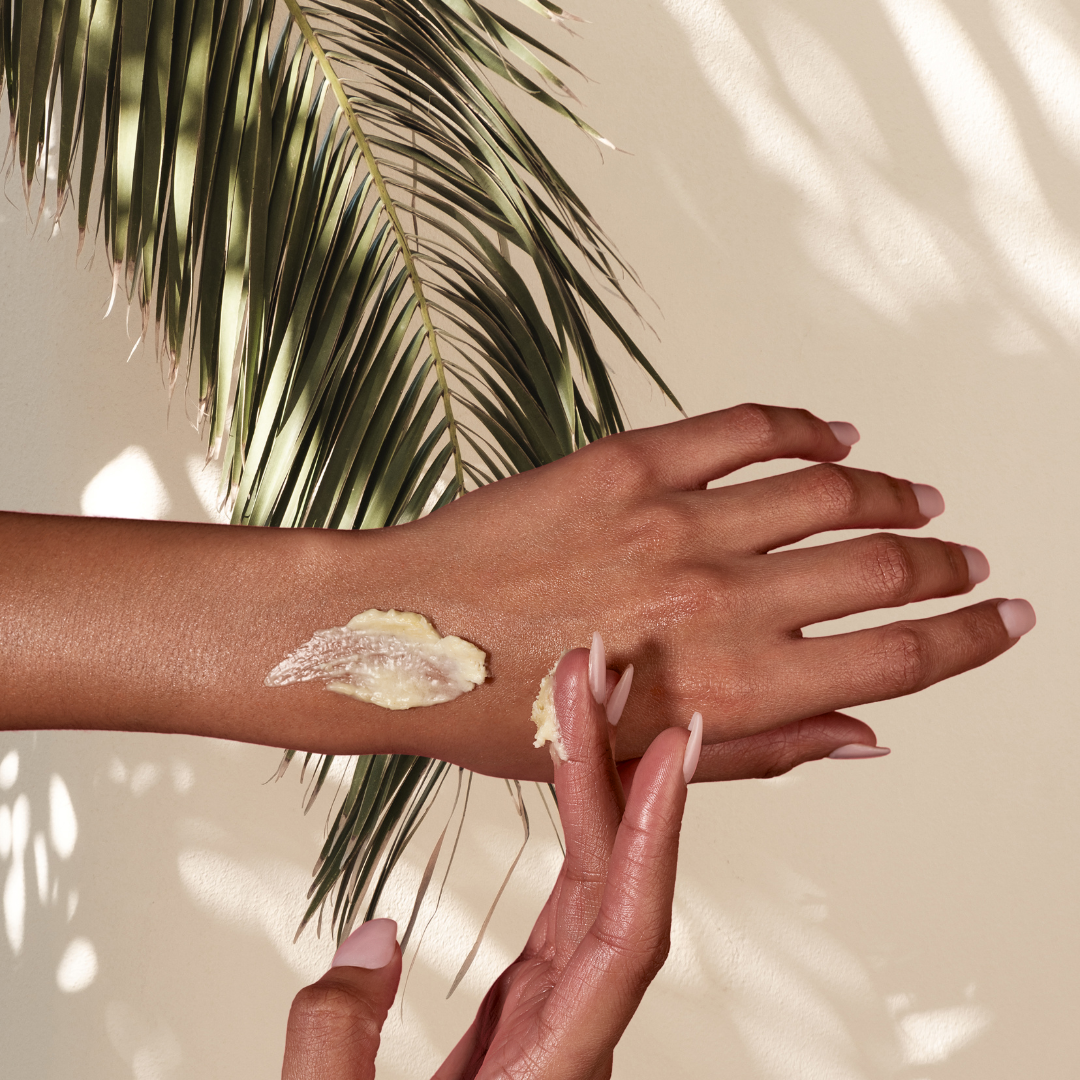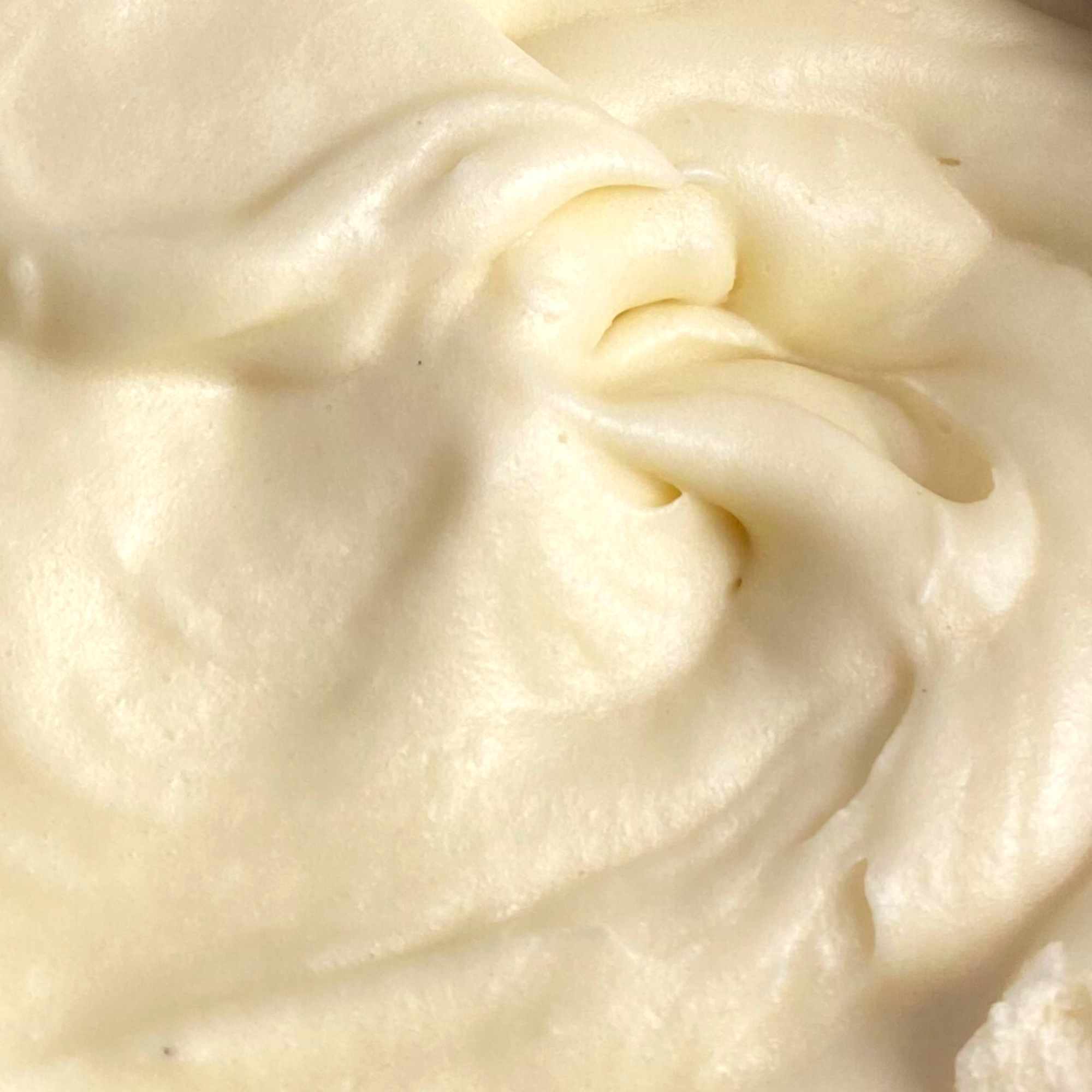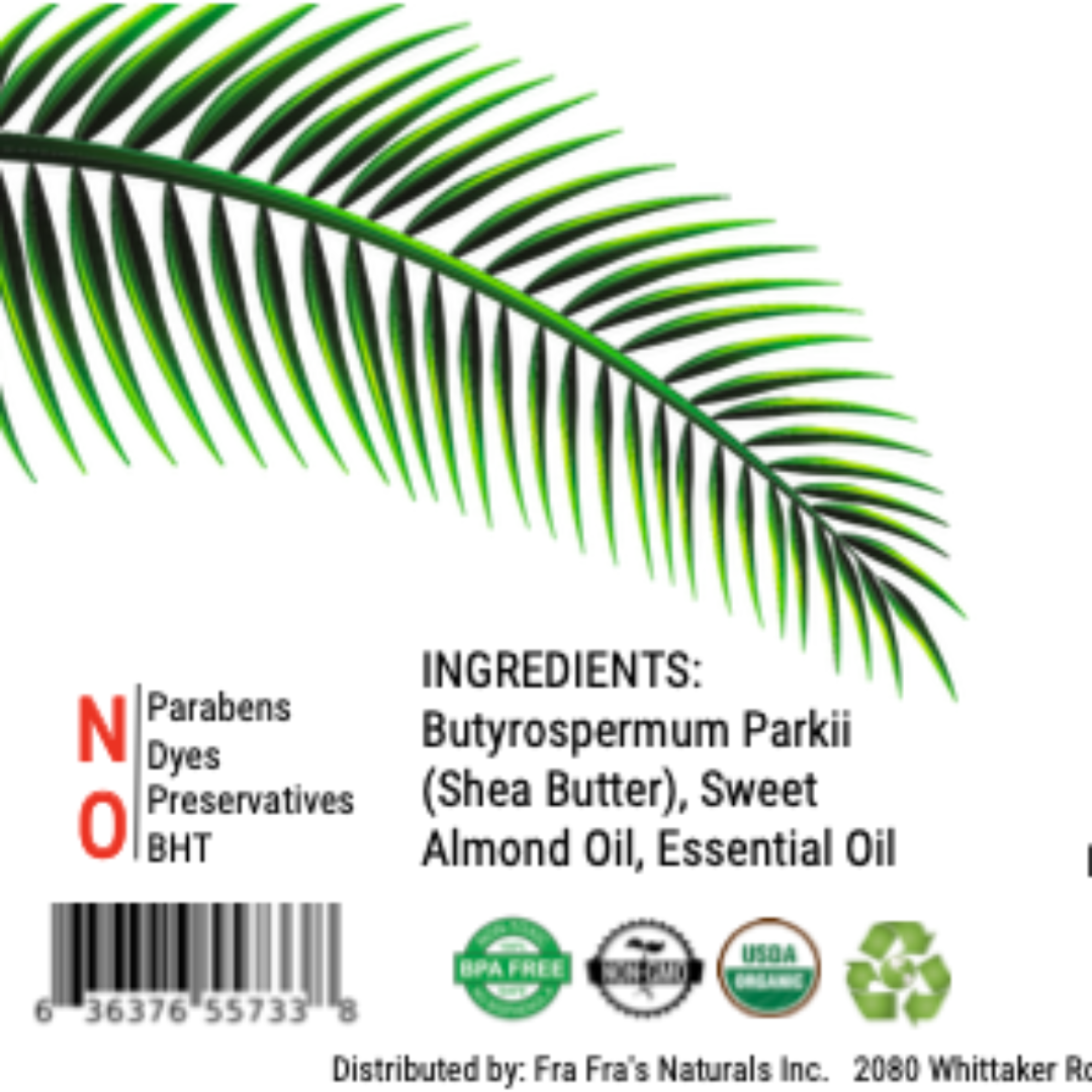 Fra Fra's Naturals | Premium Better Mood Shea Butter Blend - 16 oz
Description
Experience the incredible benefits of organic raw shea butter, blended with the luxurious scents of Bergamot and Vanilla essential oils, in Fra Fra's Naturals Premium Better Mood Shea Butter. This 16 oz jar is filled with a hand whipped, all-natural, and organic shea butter blend that will leave your skin feeling silky smooth and your mood uplifted.
Bergamot essential oil is known for its ability to reduce stress and anxiety while promoting relaxation and calmness. The sweet and comforting scent of Vanilla essential oil helps to soothe the mind and reduce feelings of sadness and depression. Combined with the moisturizing and nourishing properties of organic shea butter, this blend is the ultimate self-care indulgence.
Our shea butter is sourced directly from Ghana and is unrefined, preserving its natural goodness and ensuring maximum benefits for your skin. It is rich in vitamins A, E, and F, which help to repair damaged skin and improve elasticity. The addition of Bergamot and Vanilla essential oils makes this shea butter blend a powerful mood enhancer, leaving you feeling rejuvenated and relaxed.
Indulge in a little luxury with Fra Fra's Naturals Premium Better Mood Organic Shea Butter Blend. Pamper yourself with this all-natural and organic skincare product that will leave you feeling refreshed and uplifted. Our premium blend is perfect for all skin types and is suitable for daily use.
Don't miss out on the opportunity to elevate your self-care routine with Fra Fra's Naturals Premium Better Mood Organic Shea Butter Blend. Place your order today and experience the incredible benefits of this luxurious shea butter blend for yourself.                                                                                                                                       
Shipping Info
Our company implements Carbon Neutral Shipping, and it's completely free for you! This implies that we finance reforestation projects and tree planting to neutralize the carbon dioxide released during the shipping process. These efforts aid in the removal of carbon from the atmosphere.
Fra Fra's Naturals | Premium Better Mood Shea Butter Blend - 16 oz