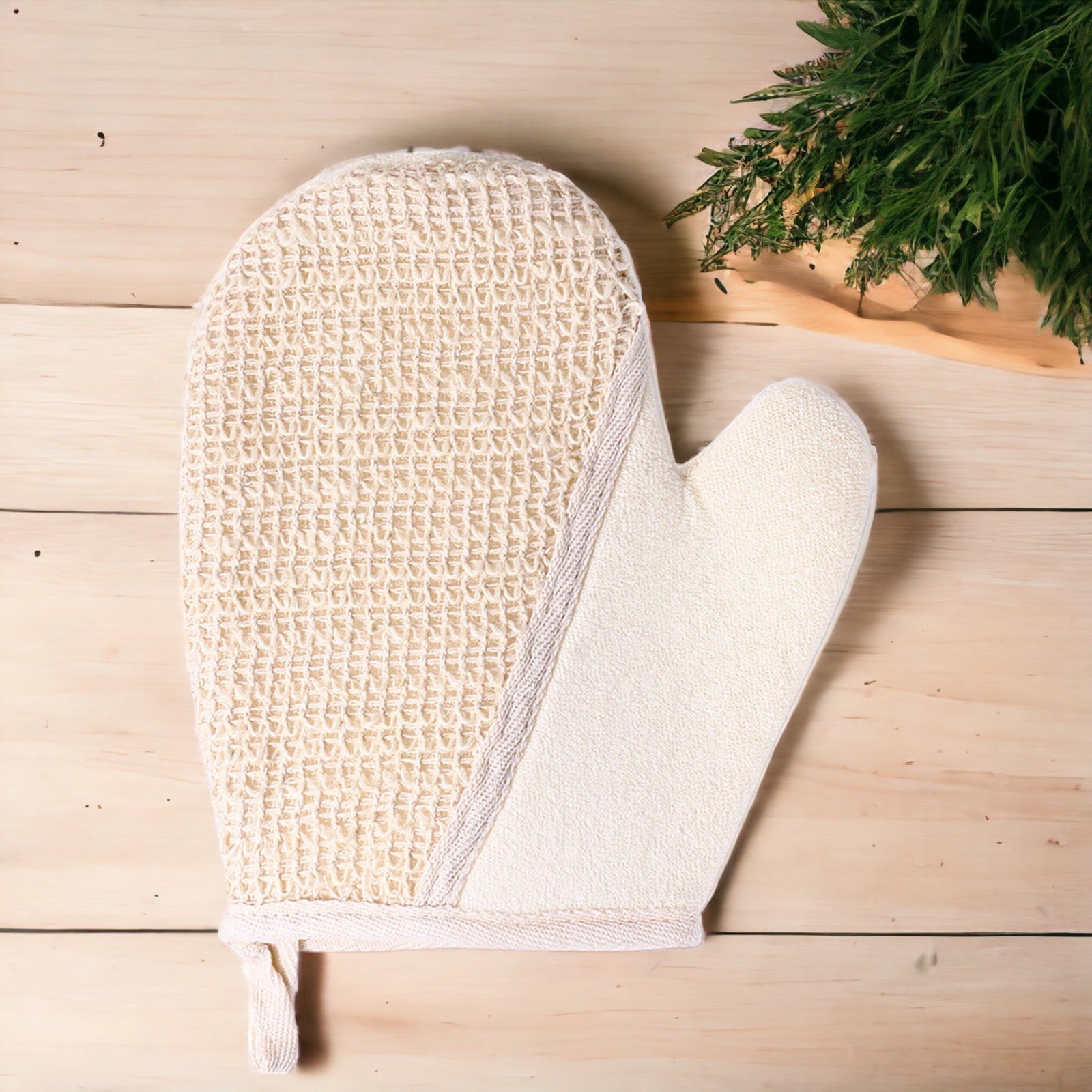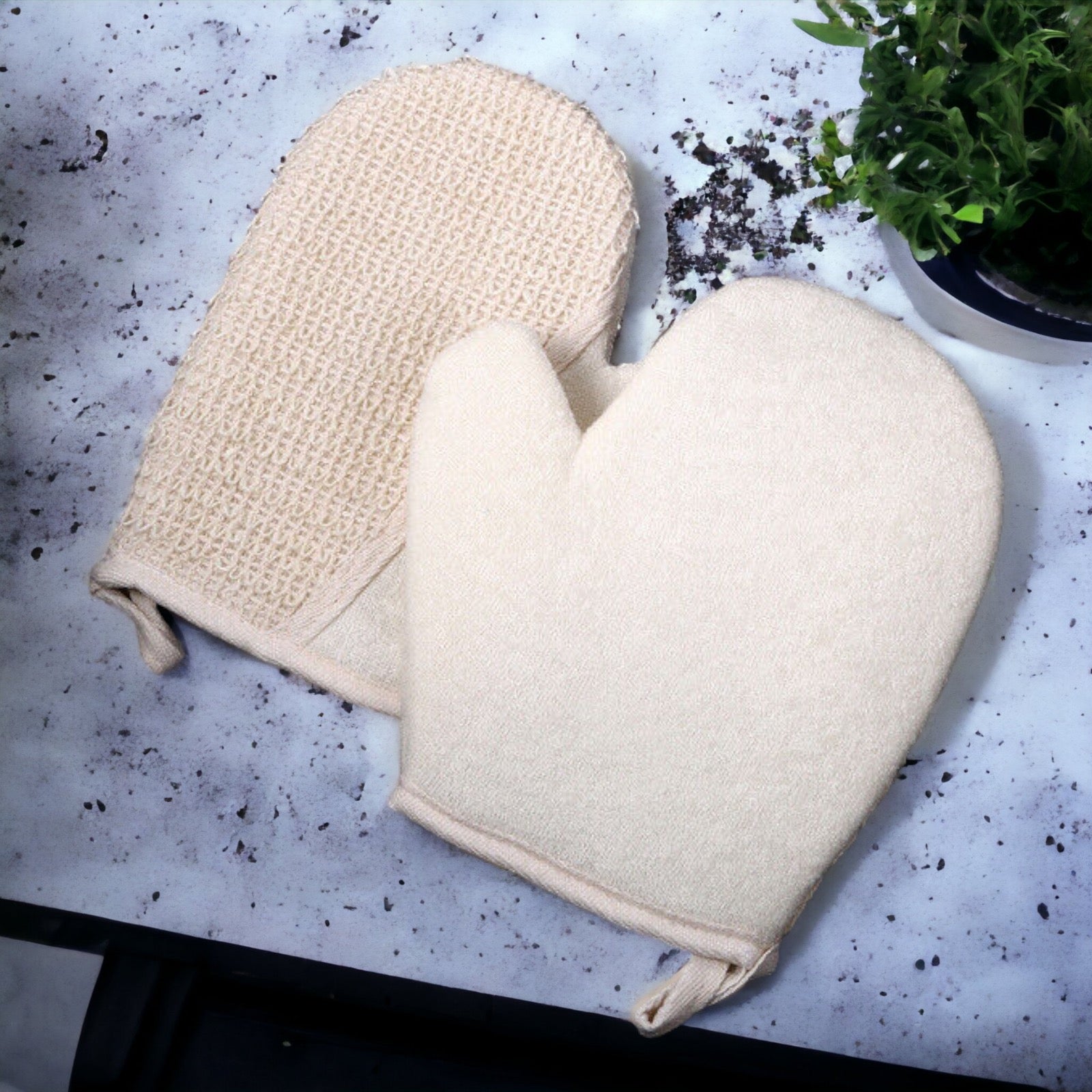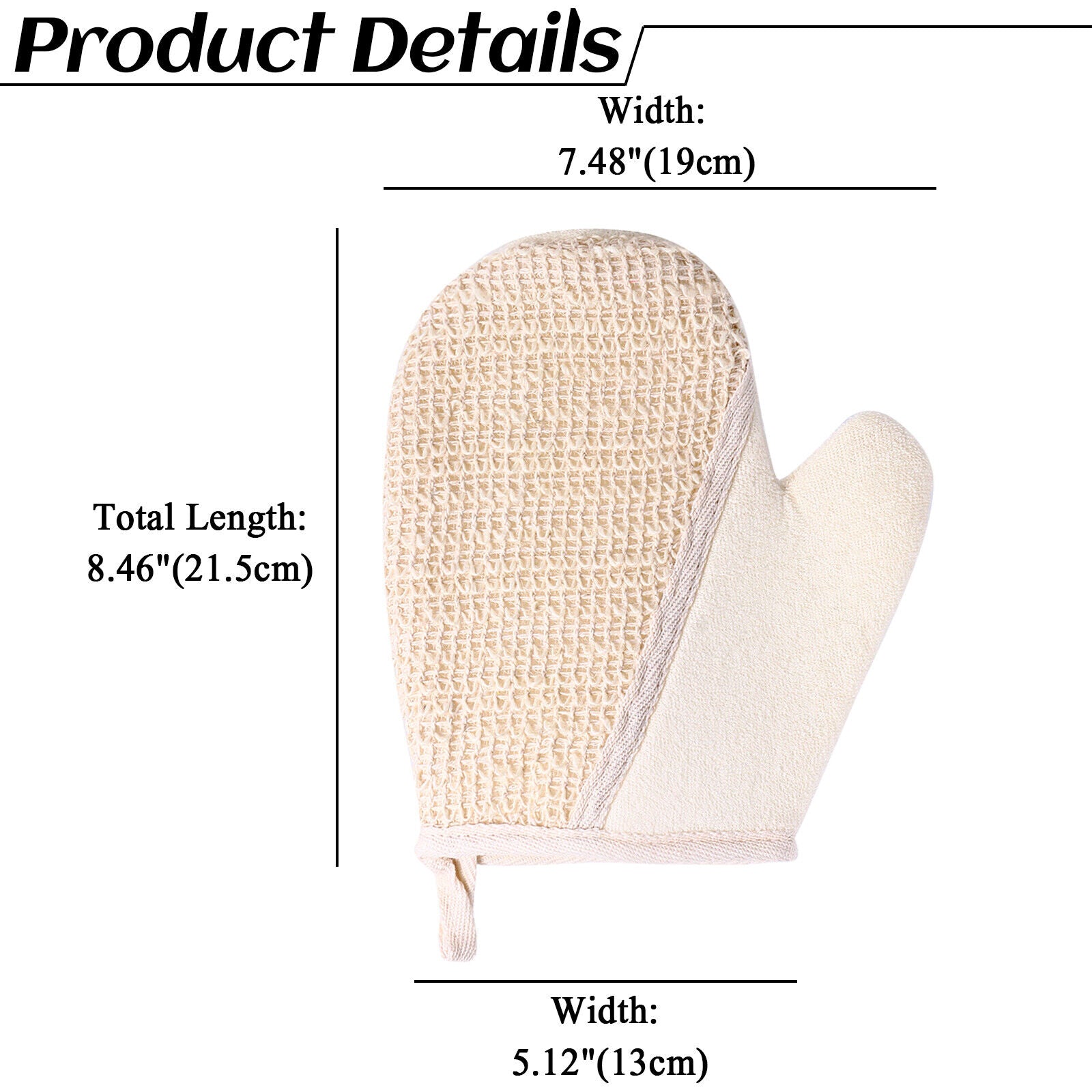 Fra Fra's Naturals Bath And Shower Mitt
Description
Indulge in a spa-like experience at home with Fra Fra's Naturals Exfoliating Sisal Bath and Shower Mitt
Experience the invigorating power of natural exfoliation with Fra Fra's Naturals Exfoliating Sisal Bath and Shower Mitt. Crafted from sustainably sourced sisal fibers, this mitt gently buffs away dead skin cells, revealing a radiantly smooth and revitalized complexion.
Unleash the Benefits of Sisal Exfoliation
Deeply Exfoliates: The coarse sisal fibers effectively remove dead skin cells, leaving your skin feeling refreshed and renewed.

Promotes Skin Renewal: Regular exfoliation stimulates cell turnover, encouraging the growth of new, healthy skin cells.

Enhances Circulation: The gentle massage action of the mitt improves blood circulation, leaving your skin feeling energized and invigorated.

Reduces Ingrown Hairs: Regular exfoliation helps prevent ingrown hairs by keeping pores clear and free of debris.
Transform Your Bath and Shower Routine
Wet the mitt with warm water and apply your favorite soap or body wash.

Gently massage the mitt over your skin in circular motions, focusing on areas prone to dryness and roughness.

Rinse thoroughly with warm water after each use.
Experience the Fra Fra's Naturals Difference
Sustainably Sourced Sisal: Our sisal fibers are harvested from renewable sources, ensuring a sustainable and eco-friendly product.

Gentle Yet Effective: The mitt's delicate fibers provide effective exfoliation without irritating even the most sensitive skin.

Durable and Long-lasting: Our high-quality sisal mitt is built to last, providing you with countless exfoliating sessions.
Embrace the Radiance Within
Unleash the natural beauty of your skin with Fra Fra's Naturals Exfoliating Sisal Bath and Shower Mitt. Experience the revitalizing power of exfoliation and reveal a complexion that radiates with health and vitality.
Shipping Info
Our company implements Carbon Neutral Shipping, and it's completely free for you! This implies that we finance reforestation projects and tree planting to neutralize the carbon dioxide released during the shipping process. These efforts aid in the removal of carbon from the atmosphere.
Fra Fra's Naturals Bath And Shower Mitt